Description
The Ladies of Glam Fete Lifestyle and Kandy Sexual Desires bring you E N C O R E : DAY BOAT CRUISE. Aboard the Yankee Lady. This is a food inclusive event with multiple food stations. Pineapple/Mango chow, Pholourie, Jerk skewers, Samosa and many more dishes.

Let our GFL models and GFL male ambassadors pamper you aboard the luxurious Yankee Lady, while we set sail for an afternoon of great music and entertainment by: D'enforcas, Nigel B, Soca Sweetness and Perfect Storm.

It wouldn't be an E N C O R E event if we didnt give you more.
E N C O R E, always gives you more .

Limited Early Bird tickets $45 and are moving fast.
$50 after.
Tickets at: https://www.ticketgateway.com/event/view/encore--exclusive-day-cruise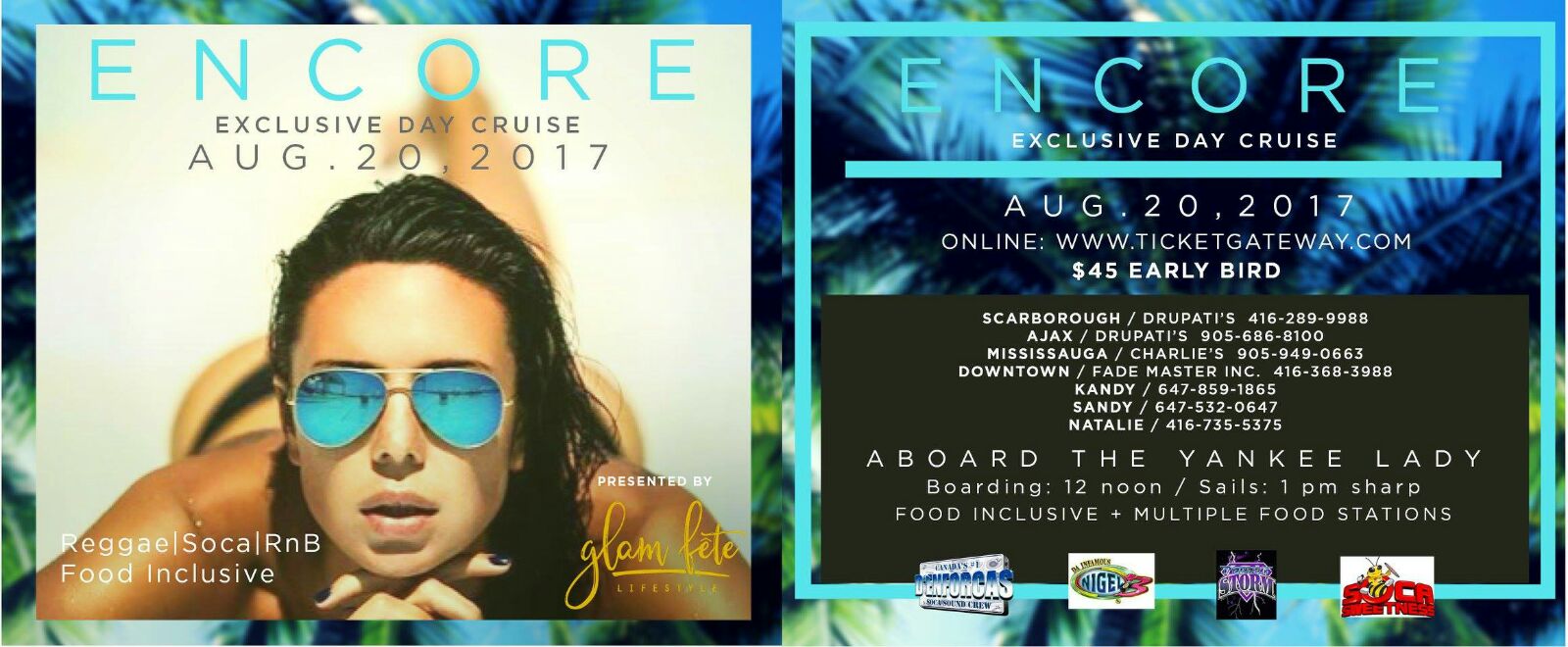 www.ticketgateway.com
Encore | Exclusive Day Cruise -- Aug 20, 2017 12:00 pm -- Encore


OR one of these locations,
Drupati's - Ajax
Drupati's - Scarborough
Charlie's - Mississauga
Fade Master JJ Inc.- Downtown

OR CONTACT
KANDY 647-859-1865
SANDY 647-532-0647
NATALIE 416-735-5375
glamfete@mail.com
******************************************************************
Check out our promo video
Date and Time
Location
Refund Policy