Description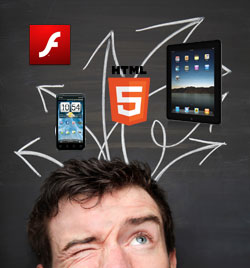 Online video is on fire. Mobile phones, PCs, tablets, TVs... HTML5, Flash Player, native apps... We expect to be able to view our favorite content wherever we are, on whatever screen we like.
This is great for consumers, but it presents a big challenge for us as developers and content producers.
Not only do we have to be knowledgeable about every possible screen size, processor, and platform, but we need to address unreliable wireless connections and constantly shifting "standards."
This immersive workshop gives you the map you need to navigate this new terrain. You'll get familiar with the latest formats and codecs, server technologies, and player options. You'll get a no-nonsense look at the benefits of HTML5, Flash, and native playback. You'll spend one information-packed day learning the encoding technology, best practices, and player logic that will get your video on the most screens -- with the least amount of pain.
Walk away with:
Strategies for optimal single file and multiple bitrate video encoding

Understanding of current standards and requirements of mobile/pc/tablet/tv

Solutions to address challenges of HD delivery, from capture to playback

A working video player, with grasp of underlying logic

A logical end-to-end approach to get your video playing on multiple screens
If you are a

web developer, content producer,

or

video professional,

grab your ticket today and add multi-screen delivery to your skillset.
---
This full day workshop is presented in two parts. The morning session is on video encoding for multiple-screen delivery, which covers compression and content preparation. The afternoon will be devoted to server solutions and video player development, addressing traditional Flash delivery as well as HTML5.
The workshops can be taken separately or as a complete one day course. If a company wants to send two different people to the two sessions, they can purchase the full day pass; just be sure to enter both attendees names in the field provided when purchasing your tickets.
---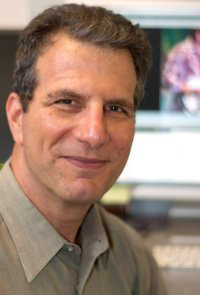 Encoding for Multiple-Screen Delivery
[MORNING SESSION]
Jan Ozer
The goal of most compressionists is to produce the smallest group of files that play on the maximum number of desktops, mobile handsets/tablets and other devices, adaptively whenever possible. This workshop will help you achieve that goal.
The program starts by reviewing fundamentals of H.264 and WebM encoding. Next is producing for adaptive streaming, covering configuration options like choosing the number of files and their resolution/date rate, and how encoding for adaptive delivery differs from encoding for single-stream delivery.
The next section focuses on the playback side, reviewing the single file and adaptive playback capabilities of Flash and HTML5 on the desktop, and iOS and Android devices, other mobile handsets and tablets and prominent OTT platforms. Next, attendees will learn how transmuxing technologies like those provided by the Wowza Media Server and Adobe Flash Media Server can re-purpose incoming streams configured for one target platform (e.g Flash) for delivery to others (eg. IOS/Android).
With this as background, the final section details how to produce one set of files that serves Flash and HTML5 desktops, and iOS, Android, and other mobile devices, and how to create files for distributing to prominent OTT platforms. Both on-demand and live scenarios will be covered using common desktop, enterprise and hardware-based encoders. As a last step, we'll produce the encoded files to be used in the afternoon session, demonstrating precisely how to most effectively encode files for multiple screen delivery.
Overall, students will walk away understanding:
How to produce H.264 and WebM encoded streams

How to produce files for HTTP Live Streaming, Dynamic Streaming (HTTP and RTMP), Silverlight Smooth Streaming, and (in the future) DASH

Single file and adaptive playback capabilities and requirements for Flash, HTML5, iOS, Android, and other prominent mobile and OTT platforms.

The optimum configurations for producing files that will be transmuxed by the Wowza Media Server and Adobe Flash Media Server.
---
Video Serving and Player Development
for Multiple Screen Delivery

[AFTERNOON SESSION]
Lisa Larson-Kelley
Just a short time ago, publishing web video was a relatively straightforward process. The biggest choice was between progressive and streaming delivery – with Flash Player being the obvious solution to reach over 98% of clients. This landscape has changed dramatically with the recent backlash against Flash and its lack of support on an increasing number of devices.
This workshop will provide an overview of the online video landscape today, map out where its going in the future, and provide clear approaches to achieving the best quality playback on the widest array of screens – including Flash-enabled, HTML5-enabled, iOS, Android, and other prominent mobile and OTT platforms.
The program starts with a detailed overview of the current video capabilities of HTML5 and the Flash Platform. Next we'll discuss the various devices on the market today and outline their overall classifications and critical specifications.
Content producers and developers are now responsible for making sure that video plays everywhere – playing high quality video on all of these screens. The next section will address this, outlining systematic approaches to reaching targeted classes of devices, with the aim to provide high quality content to the widest audience.
The next section focuses on the player itself, comparing various prebuilt options as well as approaches to custom player development. Dive into the player logic to understand what needs to happen "under the hood" to achieve smooth playback in Flash and in HTML5. We'll cover adaptive streaming in Flash and on iOS, as well as multiple bitrate options for HTML5. The video assets created in the Encoding for Multiple Screen Delivery workshop will be used to test the player, presenting the right format and bitrate depending on the device, browser, and connection speed on various clients.
Finally, we'll address the serving of video assets via a content delivery network (CDN), self-hosted solutions, and hosted server options. Attendees will learn how on demand packaging features of both Wowza Media Server and Flash Media Server can streamline delivery to multiple screens.
Overall, students will walk away understanding:
The current state of video delivery and playback in HTML5, Flash Player/AIR, Silverlight, and native applications, with a look to the future

Playback and interactive capabilities of each technology, including live and on demand support, full screen playback, captioning and accessibility.

How to deliver and playback video on iOS via HTTP Live Streaming (HLS), in Flash-enabled browsers and devices via Dynamic Streaming (HTTP and RTMP), and in Silverlight

Configuring on demand packaging on Wowza Media server and Adobe Flash Media Server for multiple screen delivery

Best practices for developing and deploying video players that will play on all prominent desktop and mobile platforms.
Organizer of Encoding, Serving, and Player Development for Multiple Screen Delivery