Enchanted Princess Ball of Columbus

Sunday, March 1, 2020 from 1:00 PM to 3:15 PM (EST)
Event Details
Imagine the smiles and bright eyes of your children when they see their favorite princess take the stage at:
The Enchanted Princess Ball of Columbus!

Produced & Presented by
the highly rated, LOCAL company,
Paulette's Princess Parties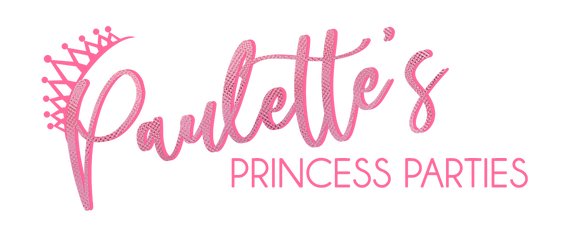 Sunday, March 1, 2020
1:00 - 3:15 PM
$32 per ticket  (Tickets required for Adults & Childen)
The Point on the Park
overlooking Columbus Commons
150 South High Street
Columbus, OH 43215
visit ThePointOnThePark.com
Your child will enjoy: 
Being greeted Tink and her Litte Fairy Friends with magical Pixie Dust 
Spectacular performances on stage and in the audience with by our incredibly talented cast:
Singing
Dancing
Interactive Stories
---
Tink * Snow Queen * Snow Princess * Snowy White * BeautyBelle
Sleepy Beauty * Cinderella * Rapunzal * Jasmine * Poco
Moanna * Tianna * Mermaid * Fairy Godmother
 Each princess will perform her song

 The children will learn a dance to

"Let It Go" and enjoy the new "Frozen2" costume and songs

Read and Learn French with Beauty Belle

Do the Bubble Boogie Woogie and go Under teh Sea with the Mermaid

Learn the traditional "Tamu" dance and Polynesian words with Moanna

Learn sign language with Rapunzel

Complete princess training with Cinderella and The Sleepy Beauty

Tianna will give the Jazziest performance ever!

Each Princess & Prince will parade the stage 

for coronation on our throne & walk the red carpet
Lastly
your child will enjoy a Royal Ball with all the Princesses dancing with your newly crowned princesses and princes along with Lots of Warm Hugs and Pictures.

The ball will conclude with the entire cast singing
"So Long, Farewell"
To View our past Enchanted Princess Balls of Columbus videos visit 
Facebook.com/enchantedprincessballofcolumbus
produced, organzied and hosted by
Paulette's Princess Parties
PLEASE NOTE: We ARE NOT affiliated with the Columbus Fairy-Tale Ball.

TESTIMONAL: "Paulette's Princess Ballls are Absolutely AMAZING . Her Princesses all have such amazing voices  and do so much interacting with all the kids! The songs and the set up of the whole ball is so much fun nd you can tell there is a lot of thought put into each show. Top Notch all the way around!" MINDY
TESTIMONAL:  "Paulettes Princesses and Company make an Enchanted Royal Ballmore power -packed than an entire day at Disney! Outstanding voices and hand-crafted costumes are only a part of this breathtaking interactive experience. For young and old, it is as if these characters come straight from your dreams to reality. I am a fan of this Royalty club!" ------    KIM
DISCLAIMER : Keep in mind that we are not intending to violate any copywrite laws. The characters offered come from legends, folklore and fairytales that are in the public domain. Any of our characters that resemble to copywrited or licensed characters is purely incidental and unintentional. All costumes we use are unique, handcrafted and not copywrited . We are not associated with any large companies or theme parks and do not try to present as such. Paulettes Princess Parties is a private entertainment company hoping to make dreams come true for young and old.
Save This Event
When & Where

The Point on the Park
150 South High St
Columbus, Ohio 43215


Sunday, March 1, 2020 from 1:00 PM to 3:15 PM (EST)
Add to my calendar
Organizer
A Dream is a Wish.... Let Paulette's Princess Parties (producer of Enchanted Princess Balls of Columbus & Cinderella's & Beauty Belle's Fairytale Wedding) make your dreams come true with 60 different characters!  All characters are LOCAL, talented, actors, singers and dancers.  All costumes are beautifully hand-crafted by a LOCAL artist!  Some of our clients include the Columbus Blue Jackets, Columbus Clippers, JPMorgan Chase, Polaris Fashion Place and so many more!  Our characters can come to your location or you can come to ours.  We offer party rental space at Paulette's Palace & Productions located inside The Shops of Worthington Place.  We make all experiences MAGICAL!