Description
The holidays are here!!
The parties, the dinners, presents, family, traveling, snow, decorations… you do so much to make this season special. Now please allow me to gift you... THE PRESENT.


Admission is free (until December 5th!) for this special, live online event.
Join us to find peace, joy and power amidst whatever craziness you've got going on this time of year.
Take 1.5 hours for yourself to:
Understand how to use Tantric principles to become present and centered no matter what the circumstance (the good, the bad, the ugly)
Learn how you can be more fulfilled AND effective by slowing down rather than stressing and struggling
Experience, first-hand, a special guided meditation to create inner peace and clarity despite any situation
Discover what your busy-ness is actually hiding and what you truly want
This is a special debut event, with Carly Noel (Holistic Health Coach) and special guest Carmen Pucci (Development & Career Coach) coming together to merge spirit and success in divine harmony.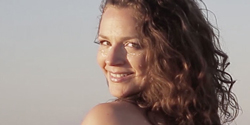 About Carly Noel
carlynoel.com
Carly is devoted to supporting others in their journey to find true fulfillment, happiness and peace. She uses what she has found most helpful for herself and others, fusing ancient spiritual wisdom, Tantra, meditation, breath work, practical techniques and coaching methodologies, all within the belief and understanding that these are simply tools to uncover and decode the Truth which is already within you. This makes her technique very personal, deep, and transformative.
After nearly nine years of working in New York City, Carly now lives in Chiang Mai, Thailand where she is part of an international Tantra Yoga School.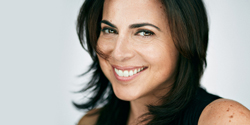 About Carmen Pucci

carmenpucci.com
A powerful and instinctive leader, Carmen has created her life by channeling her passions into wildly successful careers. Having seamlessly flowed from dancer to choreographer, to fashion executive, she is the proof and stand for "where passion goes, success follows."
Her technique is immediate and lasting, instilling clients with the tools to unlock their true potential. Carmen pushes the boundaries of what you think is achievable, creating together a vision for your future, ensuring you to take immediate actions and standing in the 'power of now.' Carmen Pucci is pure growth.