Encaustic Excavations: More Experimental Painting With Pigmented Beeswax
Actions and Detail Panel
Encaustic Excavations: More Experimental Painting With Pigmented Beeswax
Sat, January 7, 2017, 1:30 PM – 4:00 PM CST
Description
Encaustic, the ancient art of painting in melted pigmented beeswax, has enjoyed a revitalization in the last 50 years.
Keep room in your heart for the unimaginable . . .
Our first two encaustic events sold out so we wanted to offer another opportunity for those who called in and the workshops were full. Come have some fun with us! Wear your old clothes, or bring an apron! You will get wax on your clothing.
In this workshop you will create several works of art as you learn the ancient method of mixing color pigments with melted beeswax. You will paint, gouge, scrape, dig and over-paint as you combine other media (fabric, paper, silouettes, photographs etc) into collages and melted colors onto wooden boards. Encaustic paintings are easy to handle, transport and store as long as they are fused correctly.
$68 per person, all supplies included! Appropriate for ages 14 through adult.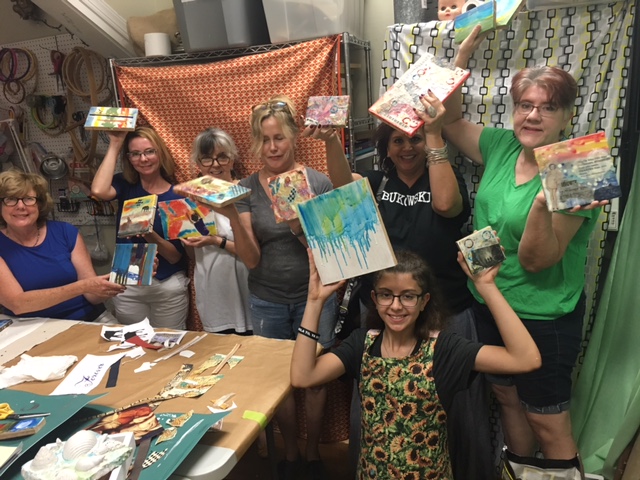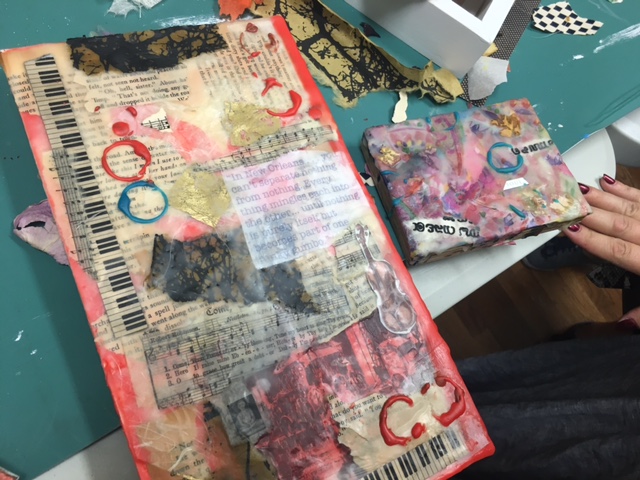 As with all our classes, you may register online through Eventbrite, or in person in our shop. If you prefer to pay the class fee on the day of class, you must call ahead so you will have a space. Please read our class policies here: http://www.uptowncraftworks.com/events.html