Sales Have Ended
Registrations are closed
Thanks for registering don't forget to keep your tickets handy, either in the Eventbrite app or print them out and bring them with you.
Sales Have Ended
Registrations are closed
Thanks for registering don't forget to keep your tickets handy, either in the Eventbrite app or print them out and bring them with you.
Description
Enabling Sustainability Through LCC, BIM and Contracts
Abstract:
Among the stakeholders in the built environment there has long been awareness of sustainable development. Whether as a proactive or reactive approach to global sustainable development policies, the construction industry is taking steps towards integrating sustainability in their business. However, sustainability implementation and substantiation remain a challenge that the construction industry is still facing. This seminar is organized by Heriot-Watt University to explore how sustainability implementation can be facilitated through life cycle costing, BIM and construction contracts. Although these methodologies are already adapted by construction companies on different levels, their contribution to sustainability requires further understanding and improvement.
Join us for this free of charge seminar to hear more about these topics from our keynote speakers and professionals in the field.
Guest Speakers: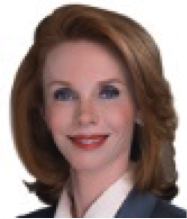 Holley Chant
Ms. Chant has nineteen years of experience in senior management and leadership positions in both the public and private sectors. She has supervised sustainability implementation on a range of projects in the Middle East, Asia, Europe and the USA. An authority on institutional capacity building for sustainable development, she is an accomplished sustainability strategist with significant experience in conception and implementation of sustainability policy for local governance. Trained at Harvard University, she has a proven record as a practiced change agent facilitating stakeholder engagement and partnerships for sustainability initiatives. She has in-depth knowledge of Gulf region environmental challenges to meet sustainability targets for sustainable development and fluency in all GCC sustainability related policies and procedures.
At KEO Holley manages implementation of sustainability processes and oversees regulatory and Estidama compliance. She directs and leads a Sustainability team of 18 experts that include Building Physicists, Mechanical Engineers, Architects, Environmental Managers, Sustainable Material Specialists, and Ecologists.
In her previous position with the Abu Dhabi Urban Planning Council as the Estidama Planning Manager, Holley provided strategic leadership to a team of international consultants to restructure, enhance and develop the Estidama Building and Communities Beta Draft Guidelines from draft form into a world class green certification system.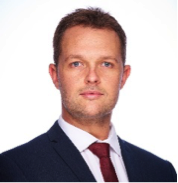 Etienne Le Roux
Etienne is a Senior BIM Consultant at Turner & Townsend, within the UAE Technology Division.
Previously, he served a six year career in the British Army as a Royal Engineer where he worked on high-profile engineering projects, world-wide. Since retiring from the Armed Forces, Etienne has led the development, deployment and governance of BIM in line with the UK Government Level 2 framework on projects totaling £250m, across private and public sectors.
More recently, his experience includes leading the delivery of BIM on major projects within the UAE, including the Expo 2020 Thematic Districts Project. His specialist skills range from collaborative information model management to strategic BIM implementation, validation and controls. His wider focus is to lead the implementation of cultural, behavioural and process changes required to deliver better outcomes to his clients as the construction industry becomes ever more digitized.
Panel discussion
This panel will discuss the use of life cycle costing and BIM as innovative tools in planning and managing sustainability in construction projects. The discussion will also cover how implementation of sustainability can be ensured through clear and balanced contractual agreements between project parties.
Panelists include practitioners and academics in the fields of sustainability, BIM, life cycle costing and contracts.
Moderator: Holley Chant


Panelists to date
:
Etienne Le Roux
Maged El Hawary
Nithin Thomas

Maged El Hawary
Maged El Hawary is a Project Management Consultant with almost 20 years of successful experience in all aspects of Project Management, Planning, Risk Management, Cost Control and Earned Value Management.
Maged El Hawary is currently a Project Controls Director in ASGC (Al Shafar General Contracting LLC) UAE. He started his career as a Planning & Monitoring Engineer in The Arab Contractors Company in Egypt, and then continued as a Planning Engineer with ASTCC UAE. He held several managerial positions in key international companies and was managing major projects in Residential & Commercial, Oil & Gas, and Industrial sectors. He also worked on a consultancy basis with the major consultants and developers, such as Hill International, ECG, DAMAC, DAEP, Al Futtaim, Emaar Misr and other.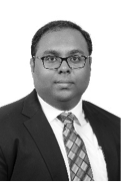 Nithin Thomas
Nithin is an engineering professional with over 10 years of experience in Middle East construction Industry. He has completed his MSc in Construction Project Management from Heriot-Watt University. He has over 6 peer reviewed publications and his field of interest for research includes BIM, Lean Construction and IPD Projects. He is currently working for Shapoorji Pallonji as a BIM Manager. He is currently responsible for delivery of BIM projects in U.A.E, Oman and Malta.
Co-Host:

The Chartered Institute of Building is at the heart of a management career in construction.
We are the world's largest and most influential professional body for construction management and leadership. We have a Royal Charter to promote the science and practice of building and construction for the benefit of society, and we've been doing that since 1834. Our members work worldwide in the development, conservation and improvement of the built environment.
We accredit university degrees, educational courses and training. Our professional and vocational qualifications are a mark of the highest levels of competence and professionalism, providing assurance to clients and other professionals procuring built assets.
Date and Time: Monday 22nd May, 6.30pm to 8.30pm.

Venue: Gloria Hotel – Dubai Media City