En kompetent og involvert It-kunde - en suksessfaktor?

Friday, November 27, 2015 from 8:00 AM to 10:30 AM (CET)
Event Details
Suksess med IT-prosjekter krever en kompetent og involvert kunde. Hva betyr dette i praksis? Hvordan blir man - og hvordan får man - den gode kunden?
---
Undersøkelser peker på en klar sammenheng mellom lav kompetanse hos kunde og fiasko i IT-prosjekter. De peker også på at høy kompetanse ikke er tilstrekkelig og at det i tillegg er viktig med riktig og tilstrekkelig involvering fra kundesiden. Lett å være enig i at det er viktig med en kompetent og involvert kunde, men hva innebærer dette i praksis? Hvilke kompetanser trengs hos toppledelse, produkteier og andre på kundesiden i IT-prosjekter? Hvordan bør kundeinvolveringen foregå? Hvordan opparbeider man som kunde den nødvendig kompetansen? Finnes det andre måter å oppnå kompetanse enn "the hard way" – gjennom erfaring fra IT-prosjekter? I hvilken grad kan man som kunde kompensere for manglende egenkompetanse gjennom innleid kompetanse? Hva gjør man som leverandør dersom man har en lite kompetent kunde? I dette frokostseminaret vil få erfarings og forskningsbasert kunnskap om disse temaene.
---
Målgruppe for seminaret: IT-ledere, IT-kunder, IT-leverandører og andre som ønsker å bli bedre på å redusere prosjektrisiko og å unngå feilslåtte IT-prosjekter. 
---
Påmelding: Det er gratis å delta, men påmelding er nødvendig. Dersom seminaret blir fulltegnet vil de som først melder seg på bli prioritert.
---
Veibeskrivelse: Seminaret arrangeres ved PwCs Oslokontor, lett tilgjengelig med tog, buss eller bil i Bjørvika: www.pwc.no/no/kontorer/oslo.html
---
Foredragsholdere: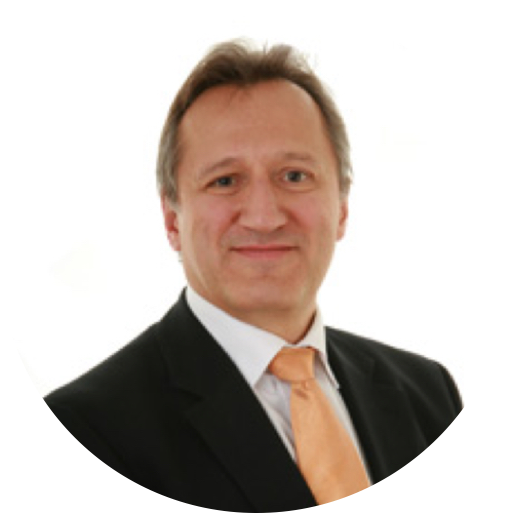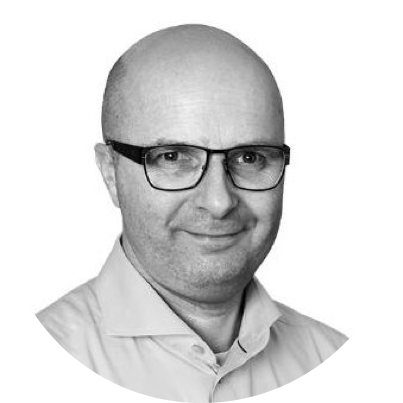 Konstantin Tsilkos, PwC             Rune Schumann, Bouvet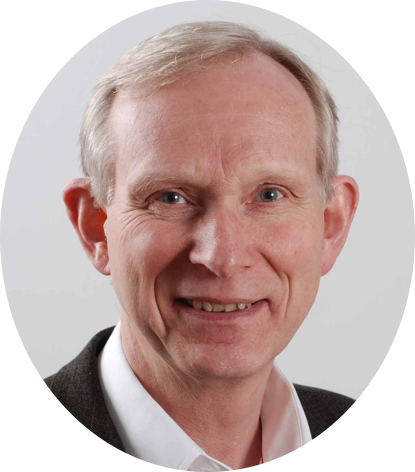 Lars Groth, Universitetet i Oslo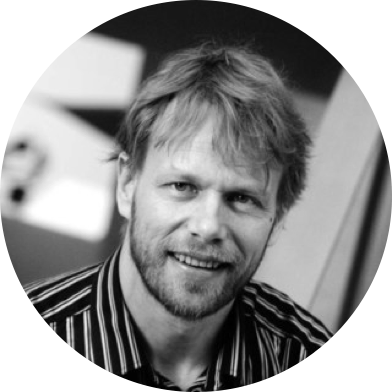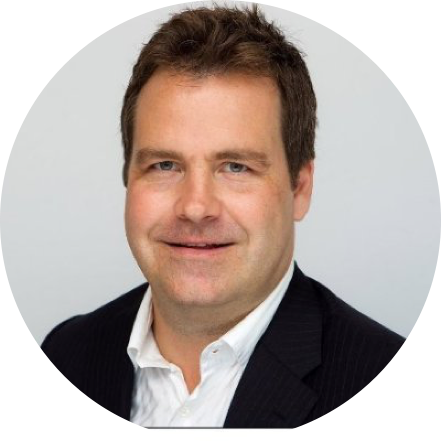 Magne Jørgensen, Simula         Kjetil Moløkken-Østvold, PwC  
---
Program: 
Tid
Tema

8.00

Frokostservering starter 

8.30

Velkommen ved Kjetil Moløkken-Østvold, PwC

8.35

Musikalsk innslag ved Bouvet-koret

8.40

Den kompetent kunden. Ved Konstantin Tsilkos, PwC.

Digitalisering, eller riktig bruk av digitale verktøy, har potensialet for å skape store verdier for virksomheter. Det som avgjør om man lykkes er selvsagt ikke teknologien, men hvordan virksomhetens ledelse og ansatte i samspill med de riktige leverandørene klarer å foreta de nødvendige endringene i virksomhetsmodeller, prosesser og organisasjon. Med utgangspunkt i erfaring fra offentlig sektor vil jeg adressere:

Hvilke muligheter til endringer i virksomhetsmodellen min kan jeg foreta meg? Hva er faglig mulig, teknologisk mulig og politisk mulig?

Hvordan konfigurerer jeg endringsreisen? Integrert i nåværende organisasjon eller må jeg, kan jeg tenke nytt?

Hvilken operativ kompetanse må jeg sikre meg for å kunne styre utviklingen og innføringen av ny teknologi?

Hvordan utnytter jeg leverandørmarkedet, nasjonalt og internasjonalt?

Konstantin er Direktør i PwCs rådgivningsenhet i Oslo og har en Master fra Lunds Tekniske Høyskole i Sverige innen Computer Science and Software Engineering. Etter fem år som systemarkitekt og programmerer, har han i sin yrkeskarriere vært opptatt av hvordan virksomhetsstrategier og produktstrategier kan omdannes til produkter og eller tjenester understøttet av teknologi, først som produktsjef i Ericsson og siden som rådgiver. Han har over 16 års erfaring som rådgiver. De siste fem-seks årene har han vært virksomhetsarkitekt og prosjektleder på kundesiden på noen av de største digitaliseringsprosjektene i offentlig sektor i Norge, bl.a Modernisering av IKT i NAV og nå nylig Én innbygger – én journal innen helse- og omsorgssektoren. 

9.05

Undersøkelse 

9.15

Drømmekunden #utenfilter. Ved Rune Schumann, Bouvet

For å sitere min svigerfar «ærlighet varer lengst – for det bruker man minst av…», og inspirert av det  skal jeg her forsøke å levere en usminket versjon av hva jeg oppfatter som min drømmekunde og hvilken kompetanse drømmekunden innehar eller bør ha tilgang til. Dere kommer sikkert ikke til å engasjere meg etter dette innlegget, og sjefen min kommer kommer til å bli sinna på meg for at jeg gir dere et så ærlig bilde av hva jeg som konsulent har av drømmekunden.  Men, for mye står på spill og alt for mange IT-prosjekter har mislykkes til at dere som ledere ikke skal få en ærlig versjon av hvilke tyngdekrefter som settes i gang når virksomheter innfører eller endrer på sine IT-systemer. Innlegget er (så langt jeg klarer…) blottet for uttrykk som cloud, ITIL, TOGAF, wearables, sosiale medier og lignende greier som tilhører siste IT-skrik.

Rune jobber i dag i Bouvet som seniorrådgiver i Bouvet og er spesielt interessert i områdene virksomhetsarkitektur og sikkerhet. Han har bred erfaring innen strategisk og teknologisk rådgivning fra både privat og offentlig sektor, og har besatt roller som  virksomhetsarkitekt, strategisk rådgiver, prosjektleder, personalleder og løsningsarkitekt. De siste fire årene har Rune konsentrert seg om oppdrag innen offentlig sektor for blant annet Forsvaret og Utdanningdirektoratet. Dette har gitt nyttig erfaring både hvordan det er å sitte på kundesiden og leverandørsiden i ulike oppdrag.

9.40

Toppleders kunnskap og engasjement: en undervurdert suksessfaktor for IT-prosjekter? Ved Lars Groth, Universitetet i Oslo

«Alle» (i alle fall alle tenkende IT-folk!) er enige om at kompetente og engasjerte kunder/brukere er avgjørende viktig for prosjektsuksess, men hvordan man får dem til å bli kompetente og engasjerte, det finnes det jo dessverre ingen enkle oppskrifter på. Mye kan kjøpes, men ikke kundeengasjement. All min erfaring peker mot at nettopp dette er bøygen i IT-prosjekter: kundens/brukernes/ledernes uvillighet til å prioritere egen tid til den helt nødvendige egeninnsatsen. Det store spørsmålet blir derfor hvordan man bryter gjennom denne barriéren. 

Det finnes dessverre ingen universalløsning, og ulike roller i organisasjonen kan være nøkkelen. Jeg skal prøve å belyse dette med tre konkrete eksempler hentet fra min tidligere konsulentpraksis: En middelstor norsk industribedrift, en stor statlig etat og en ganske stor kjede av håndverksbedrifter.

Lars har bygd opp Institutt for informatikks masterprogram i IT og ledelse, og var fagansvarlig for det fra starten i 2011 og frem til august i år. Han er organsasjonssosiolog med dr. grad i IT og organisasjon fra NHH, og har organisasjon og bruk av informasjonsteknologi som spesialfelt. Han har i tillegg til forskning og undervisning arbeidet i 30 år med IT-prosjekter som konsulent, hovedsakelig med systeminnføring, kvalitetssikring og IT-strategi. Han er nå professor II på Institutt for informatikk ved UiO.

10.05

Hvilken kompetanse og innvolvering har dokumentert positiv effekt på prosjektsuksess? Ved Magne Jørgensen, Simula 

Det er langt fra tilfeldig hvilke kunder som lykkes og mislykkes med IT-utvikling. I denne presentasjonen går jeg gjennom resultater fra egne og andres undersøkelser om hvilke faktorer, kontrollert av kunden, som synes å bidra mest til økt risiko for prosjektfiasko og til økt sannsynlighet for prosjektsuksess. 

Magne Jørgensen er forsker ved Simula Research Laboratory, professor ved Universitetet i Oslo og rådgiver hos Scienta. Jørgensen er svært interessert i IT-ledelse og styring og har forsket på prosjektplanlegging, leverandørvalg, utviklings-prosesser og kontraktsformer i mer enn 10 år.

10.25

Oppsummering av undersøkelse. 

10.30

Seminaret avsluttes
---

Seminaret arrangeres med støtte fra Regionalt Innovasjonsprogram, Akershus Fylkeskommune, og Virkemidler for regional FoU og innovasjon (VRI) Oslo-Akershus.
When & Where

PwC
Dronning Eufemias gate 8
0191 Oslo
Norway


Friday, November 27, 2015 from 8:00 AM to 10:30 AM (CET)
Add to my calendar
Organizer
HIT-nettverket
Seminaret arrangeres av HIT-nettverket, SMIOS-prosjektet og Prosjekt Norge
En kompetent og involvert It-kunde - en suksessfaktor?