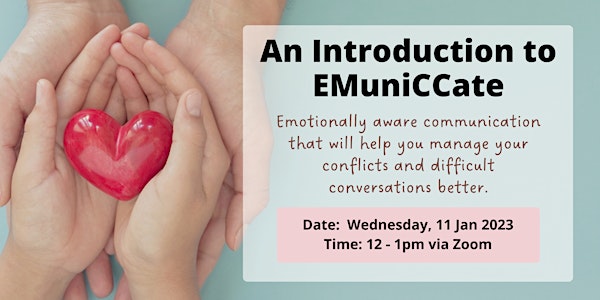 EMuniCCate – Emotions
Learn more about how to handle your emotions during a conflict!
About this event
Have you ever felt upset at losing control of yourself during a disagreement? Or felt that a conversation missed the mark, leaving you feeling unheard? Come and learn about EMuniCCate – EMCC's Emotionally-Aware Communication training.
This free talk by Lau Li Choo, EMCC's Mediation Specialist, will give you insights into the role of emotions in our conflicts and how to manage your communication and thus, your conflicts better.