The Gloucester County EMS EMT Training Academy is offering EMT Refreshers A, B, & C to all New Jersey EMTs. Each session is $100.
About this Event
Class will begin promptly at 0830 and run until approximately 1630 with a 60 minute lunch break at approximately noon. There are very few options in the area to go out to lunch in the the allotted time, so all attendees are encouraged to pack a lunch. There is a refrigerator, microwave and soft drink vending machine on premises.
Class will be held at the Gloucester County Government Services Building (1200 N. Delsea Drive. Building A. Clayton, NJ 08312)
Attendees are not required to wear duty uniforms, but in order to foster a professional learning environment, business-casual attire is requested.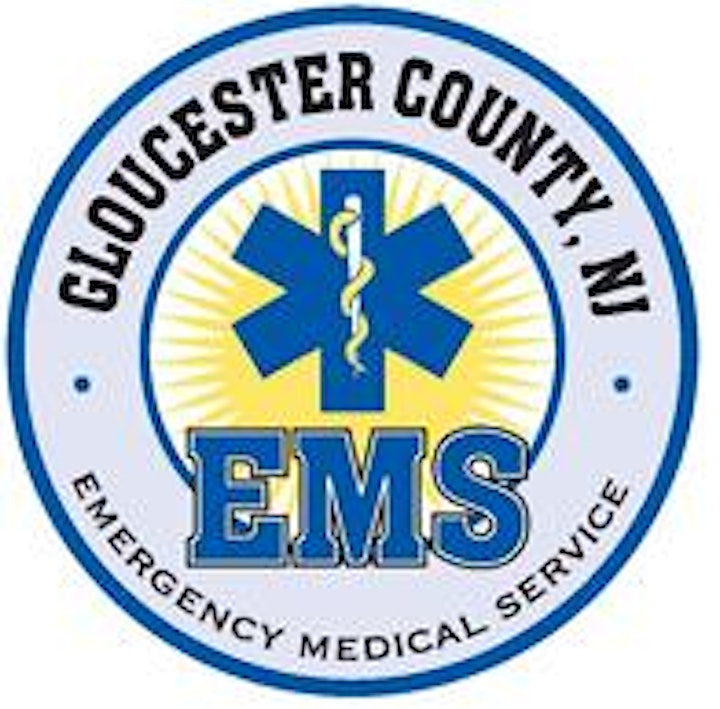 The County of Gloucester complies with all state and federal rules and regulations against discrimination in admission to, access to, or operations of its programs, services, and activities. In addition, County encourages participation of people with disabilities in its programs and activities and offers special services to all residents 60 years of age and older. Inquiries regarding compliance may be directed to the County's ADA Coordinator at (856) 384-6842/ New Jersey Relay Service 711.
Provided by the Gloucester County Board of Chosen Freeholders
Freeholder Director - Robert M. Damminger
Freeholder Liaison - Dan Christy