Description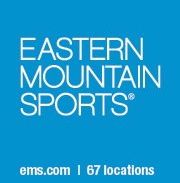 EMS is putting on a
Private Sale
as a MeetUp Club event (MUG Event) on Sunday March 13 in the Bridgewater Store between 6-8 pm. This is a special event - store closed the public - where FreeWalkers can comfortably browse the store, get chance to ask questions and take advantage of a discount on items not on sale.
---
This is a great time for us to get together, meet and discuss any and all issues you have before our trip. To make this a special event, James has promised to put together a list and examples of supplies and ideas for what we might want to take with us on the trip. This will give you a chance to see some new products and learn about options and new technology available.
All FreeWalkers and friends are welcome. Learn about the latest information and meet other FreeWalkers and EMS staff.