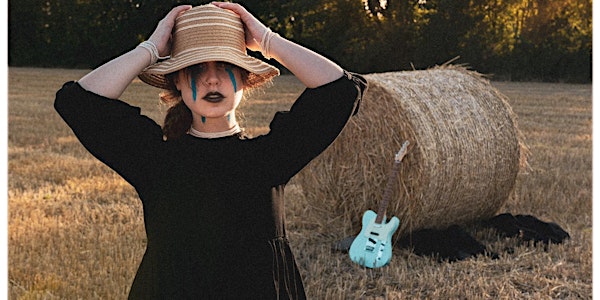 EMR Livestream - Live from The 33 Cafe
ALL AGES
High Plateau Productions
EMR Livestream - Live from The 33 Cafe
When and where
Location
High Plateau Productions Livestream Production Suite Los Angeles, CA
About this event
Thank you for supporting Independent Music and Independent Livestreams
All proceeds of the livestream go directly to EMR
Livestream will be broadcasted from our website
highplateauproductions.com/livestream
January 17, 2021
8:00pm GMT (local Ireland) ⎮ 3:00pm EST ⎮ 12:00pm PST
EMR is a 23-year-old Irish/Canadian singer, songwriter, musician and producer who lives in a seaside town on the coast of Dublin.
From exploring all kinds of musical genres at a very young age to learning instrumentation and gigging with local bands while growing up, it was a natural progression for EMR to study music in college. She graduated in 2018 with a BA (Hons) degree in music production.
Since then, she has been busy making music in her home studio writing songs, recording and producing. EMR's music is a poetic journey of the heart.
Following the start of her career in music production since graduating, EMR has become the recipient of two grants; one from The Arts Council; and the other from Fingal Arts Council and has self-written, produced and released an ever-growing list of projects from her home studio. As well as creating her solo music, she has collaborated with musicians both locally and across the globe. After several guest appearances, EMR is now a full-time host on the UK Podcast You Haven't Heard This Music Podcast where she interviews artists and reviews music. The YHHTMPC team have big plans for 2021!