Description
Join us for the 15th annual Empty Bowls Supper! Buy a piece of pottery, receive dinner prepared by some of the area's best restaurants, and bring your pottery home with you! All of the proceeds benefit the Jubilee Center's programs.

This year we are proud to offer pottery from Carrie White, Edgecomb Potters, Georgetown Pottery, Meadow Muffin Pottery, Mudroom Pottery, Portland Pottery, The Potter's House, Saltbox Pottery, and students at Bates College, Maine College of Art, and St. Dominic Academy.
The 2019 soup menu will include:
DaVinci's: Minestrone
Hurricane's Cafe and Deli: Broccoli Cheddar
Hurricane's Cafe and Deli: Tomato
Gippers Sports Grill: Buffalo Chicken
Guthrie's: Sweet Potato Apple
Marco's: Pasta Fagiole
Sedgley Place: Creamy Vegetable
Tripp's Farmhouse Cafe: Gluten-Free, Vegan Chili
Wei Li: Hot and Sour
Plus breads, drinks, and desserts from Forage, Governor's, Grant's Bakery, Italian Bakery, Luiggi's, Sam's, and Subway!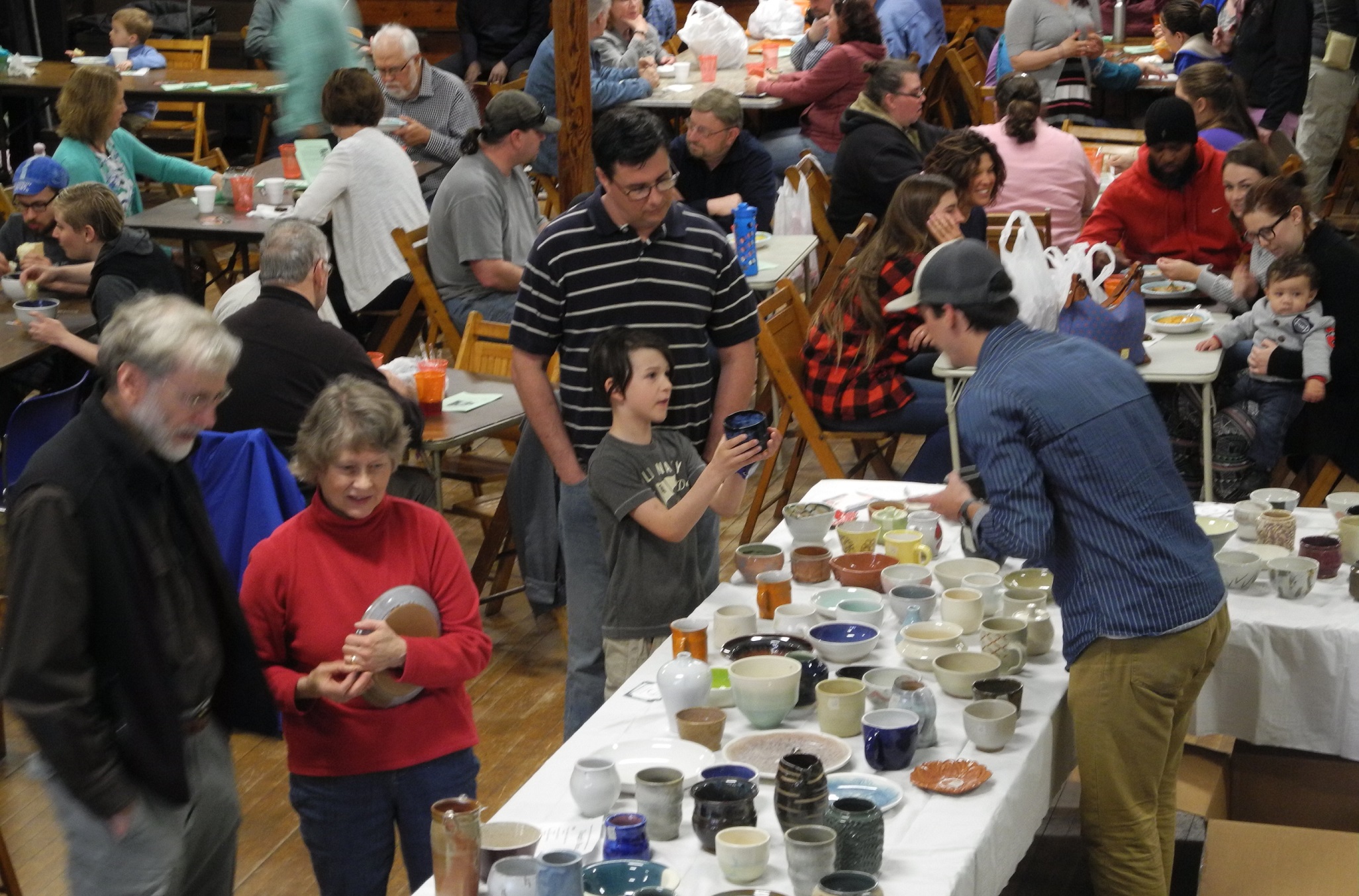 *ADMISSION IS FREE* and tickets are not required. If you would like to get in early, at 4:00, to get first pick of the pottery you can purchase an early admission ticket on Eventbrite! Otherwise simply walk in at 4:30 when we open!
Early admission: get in early and get first pick of the pottery! Early admission tickets are available here on Eventbrite or at the door. Ticket holders are admitted at 4:00 and can purchase up to three pieces of pottery before the doors open for free general admission at 4:30. Everyone can purchase as many pieces as they would like after 4:30!
Pottery prices are usually $25-40. Purchase your pottery, choose which soup, bread, and dessert you would like, and find a table to eat with your family and enjoy the live music. This is a casual evening - wear your jeans and bring your kids!
The Supper is held at the First Universalist Church in Auburn. Their parking lot is on Spring Street across from Dairy Joy. There is also parking in the Mechanic's Savings Bank lot next to Dairy Joy. This event is wheelchair-accessible.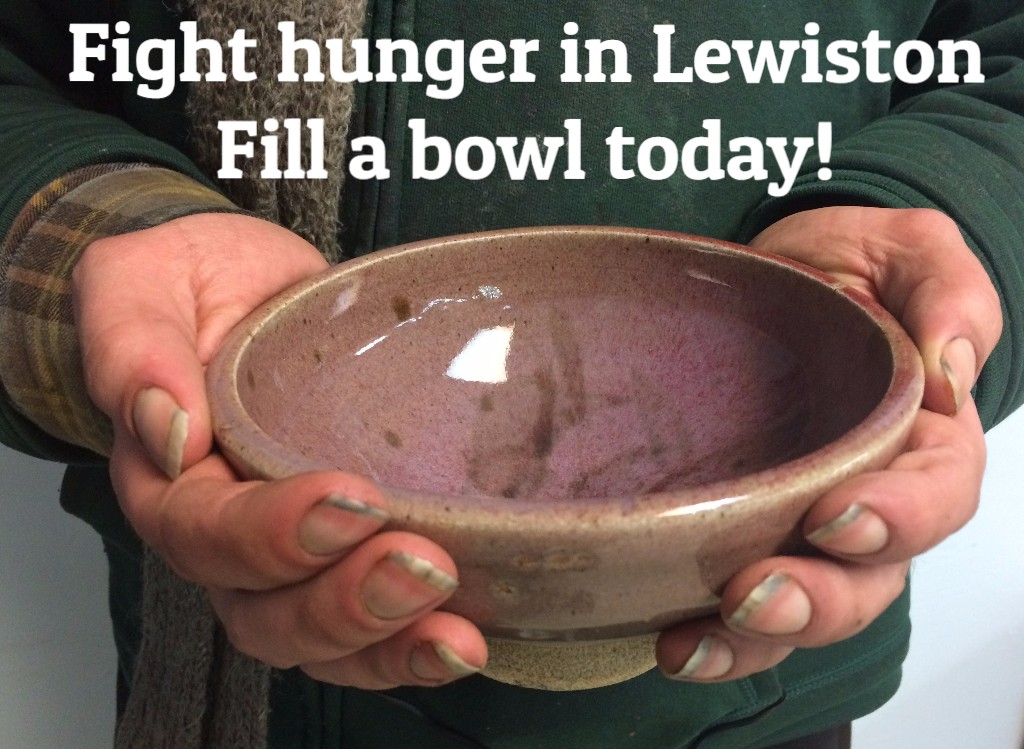 The Jubilee Center's soup kitchen serves 80-100 meals per day to the hungry and homeless. Can't make it to the Empty Bowls Supper? Want to do more? Fill a Bowl today!