Description
Join us to fill empty bowls with hope! Empty Bowls is the signature event for Urban Ministries of Durham, the private, non-sectarian downtown charity that provides food, shelter and a future to neighbors in need, helping reach the goal of ending homelessness for 300 people in a single year. At Empty Bowls 2019, you'll have the chance to sample soups prepared by local chefs and vote for your favorites. Local artists and artisans are making hundreds of hand-crafted bowls, and with certain tickets, you can select one to take home. The family-friendly evening (kids 6 and under admitted free for soup only) includes music and the chance to learn more about the important work Urban Ministries of Durham does to feed, clothe and shelter our neighbors.
Participanting Restaurants:
Creamy Potato Leek with applewood bacon
Caldo Gallego
Vegetarian White Chipotle Chili with vegetables, beans and lemon, garnished with crisp tortilla strips, cilantro and red onion
"Bountiful bean chili" with crispy cornbread crouton
Butternut Squash and Leek Bisque
KIK Soup -- Yellow split pea cooked with onion, garlic and ginger, garnished with sliced jalapenos
Flaedlesuppe -- Beef consomme, crepe strips, spring alliums
Jack Tar & the Colonel's Daughter
Clam Chowder
Matzo Ball
Coconut Lime Chicken & Quinoa
The Mad Hatter's Café & Bakeshop
Basil Cream w/ charred grape tomato and frosted cornbread crouton
Mez Corn Soup -- cream, roasted fresh corn, queso, poblano rajas
Zuppa di Pomodoro a Tres Fagioli con Pesto (Three Bean Tomato Soup finished with Fresh Basil Pesto)
Roasted Leek and Potato w/ Za'atar, fermented Mango drizzle and fried leek garnish
Tomato Florentine
Bread by Loaf Bakery
Spreads by Big Spoon Roasters
Coffee by Starbucks

Desserts:
Aldersgate United Methodist Church
Durham Church of Christ
Indulge Catering
Mt. Sylvan United Methodist Church
Ninth Street Bakery
Rise Biscuits & Donuts
Tony's Cake House
Sponsors: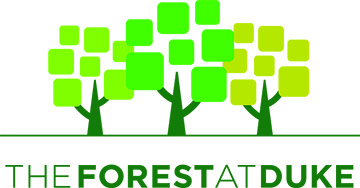 Presenting sponsor: The Forest at Duke
Bowl Selection area sponsor: Olive & Olive PA
Dessert area sponsor: RTI International
Judges Table area sponsor: Blue Cross and Blue Shield of North Carolina
Gold sponsors: Durham Convention Center, PwC, United Therapeutics
Silver sponsors: CT Wilson Construction, PBM Graphics
Bronze sponsors: ABC11/WTVD, Brooke Jenkins & Pascal Lecuire, David & Wendy Sotolongo, Duke Office of Durham & Regional Affairs, Harry Hutson, Insurance People, John & Sandra Atkins, Lischer-Froehlich Family, Maxwell, Freeman & Bowman, Merge Records, Whitney & Scott Matheson, Yolanda Brown
Small business sponsors: Center Studio Architecture, DTW Architects & Planners, LTD, Duke Energy, Marsh Dawson Insurance Agency, moss+ross
Individual sponsors: Bart Ehrman, Bernadette Lipscomb, Beth & Robert Hallyburton, Bob & Anna Walker, Bryan Gilmer & Dr. Jennifer Nolan; Chuck & Jean Wilson, Cindy Stone, Edgar-Healy Family Fund, Janet Northen Patterson & Phil Patterson, Joe & Suzanne Daly, Jonathan Cude & Jenny Nicholson, Kent McMillian, Lauren Goslin, Madeline Seltman & John Trimpi; Nanci Barkley, Philip J. Azar, Rod Abraham, Sandra (Sandy) & Matthew Mouras, Shawn Sullivan
NOTE: In the unlikely event of extreme weather or other disaster that results in the cancellation of this event, the purchase price of this ticket shall not be refunded but shall become a 100% tax deductible donation to the work of Urban Ministries of Durham. Receipts reflecting the donation will be issued electronically to all ticket holders who have provided their email address for this purpose.