Empowers Africa Annual Event Thursday, April 20, 2017: BLACK MAMBAS
Description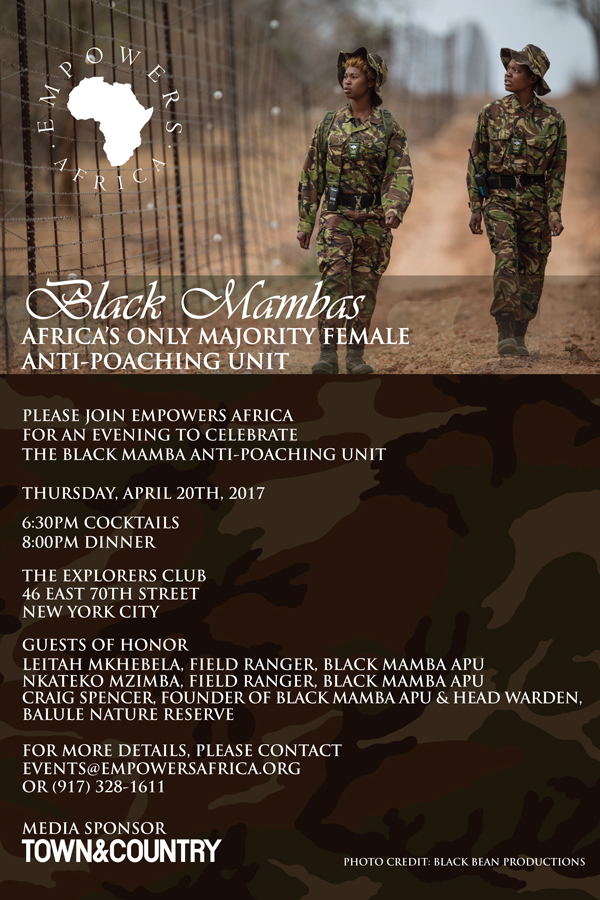 Organizer of Empowers Africa Annual Event Thursday, April 20, 2017: BLACK MAMBAS
Empowers Africa (www.empowersafrica.org), a US public charity under IRC 501(c)(3) [EIN: 32-0403737], contributions to which are deducticle for income tax purposes in accordance with applicable federal and state law. 
Empowers Africa is a U.S. based foundation that supports programs in the areas human empowerment, wildlife protection and land conservation in Sub-Saharan Africa.  The foundation's focus is on
(1) funding programs in communities that surround protected conservation and wildlife areas or World Heritage Sites
(2) funding programs in urban communities where tourism is a strong source of development and
(3) funding programs that support the protection of wildlife and land conservation
We support programs that empower communities by improving access to education, healthcare and business opportunities.  We also support programs that protect wildlife and land conservation because we believe protecting Africa's natural wealth is critical to the empowerment of the surrounding communities.  Projects are selected only if they are community-led, measurable and sustainable.