Description
Join us for a dialogue to get at the raw truth of how to help young black girls & women discover, unlock, & actualize their full potential.
Featuring guest speaker Mischa Toland; Founder and CEO of Greatness Now.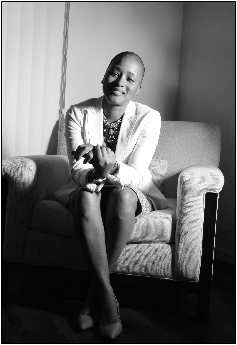 Mischa Toland, founder and CEO of Greatness Now, is best known as a high-spirited inspirer, teacher, prolific author, and visionary leader. Mischa has spent 27 years in the human services profession which has involved developing numerous curriculums, serving as a national speaker, consultant, coach and trainer.
In 2014, as a result of a historic partnership with Morgan State University's Earl Graves School of Business, the Mischa Toland Entrepreneurial Academy for Girls opened. The 28 week non-traditional learning experience was designed to support the social and emotional intellectual development of the next generation of innovators, world changers, and entrepreneurs. To create a sustainable infrastructure for the Academy's valuable work, in 2015, Mischa founded GIRLS as CEOs Foundation; a charitable non-profit organization dedicated to addressing, as well as eradicating, inequity by elevating excellence for girls of color through education, mentoring, and philanthropy.
Of all Mischa's accomplishments, her most valued is that of mother, mentor, and friend to her two grown sons, Kyle and James; and MaMa to her three grandchildren, Kyle Jr., Ari, and Kylie. Mischa currently resides in Maryland.