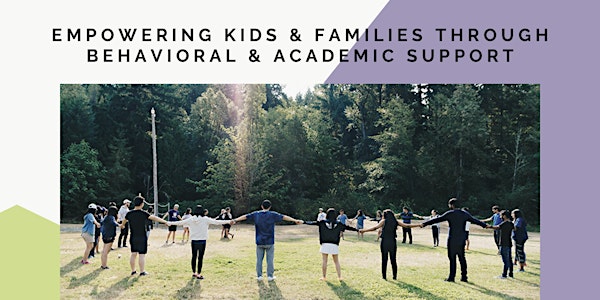 Empowering Kids & Families Through Behavioral & Academic Support
A collaboration with Aspiring Families and Club Xcite
When and where
Location
Hacienda Conference Room 12625 High Bluff Drive San Diego, CA 92130
About this event

Aspiring Families, Center for Mental Health and Wellness provides comprehensive, integrative, holistic, & evidence-based outpatient mental health assessments and therapy, equine assisted therapy, psychiatric and medical services, and nutritional and physical services for children, teenagers, adults, college students, and families in San Diego, CA.
Learn more about Aspiring Families by visiting us online at www.aspiringfamilies.com or contact us directly at 858-531-1122.
Club Xcite provides in-home, in-school and community-based services to students and families that need support to reach success in academic and social environments. Club Xcite specializes in working with students with mild to moderate challenges and offers in-home therapies, in-school supports, and a social group program. More recently, Club Xcite is offering online tutoring, coaching, therapy, and 504/IEP consultation services through video chat and by phone for convenient access to services.
Learn more about Club Xcite by visiting them online at www.clubxcite.com or contact them directly at 858-779-9674.