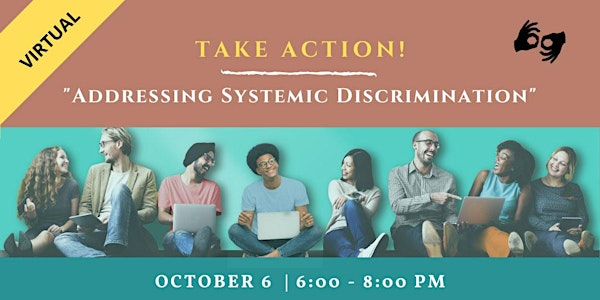 Empowering Individuals to Resolve Conflicts & Systemic Discrimination
Workplace Conflict & Systemic Discrimination is something that most people deal with. Join us for strategies to reframe these situations.
About this event
The murder of George Floyd has awakened the consciousness and conscience about the evils of systemic discrimination. It has also graphically highlighted the reality that although systemic discrimination is practiced by many, each victim is an Individual.
As a result, Safe Haven Dialogues has developed a process to empower individuals, who have been victims of systemic discrimination, to develop solutions that increase both their individual productivity as well as that of their team. Critical in this process is the role of the VIPs-Victors in overcoming Injustice in their Professions, and the ability to Reframe.
Workplace conflict is something that everyone deals with and challenges with workplace conflict are expounded when systemic discrimination is at play. Discrimination can be based on race, gender, sexuality, disability and more. Regardless of the type of systematic discrimination you may be dealing with, you can learn how to reframe the situation for a more equitable resolution.
Frank L. Douglas Ph.D., M.D. is an award-winning industry veteran with more than three decades of experience in healthcare, pharmaceuticals and entrepreneurship. Douglas is the founder of Safe Haven Dialogues, LLC and the recipient of the 2007 Black History Makers Award and has been honored twice as the Global Pharmaceutical R&D Director of the Year. Douglas holds a BS in Chemistry from Lehigh University, Ph.D. in Physical Chemistry, and an M.D. from Cornell University. He did his internship and residency in internal medicine at the Johns Hopkins Medical Institution and a fellowship in neuroendocrinology at the National Institutes of Health.
Read more here: https://safehavendialogues.com/biosketch/
Thanks to our sponsor pro/source for making it possible for us to provide ASL Interpretation at this event. https://www.prosourceit.net/
Presented by Safe Haven Dialogues, ISACA South Florida, SIM South Florida, Tech Hub South Florida, Pro/source IT.