Description
The Rhode Island Coalition for Educators of Color (RICEC) is excited to announce our third annual conference to be held at our new location, Rhode Island College. Last year we hosted Nikole Hannah-Jones and José Vilson as our keynote speakers. This year we are honored to feature Dr. Raul Fernandez! We also have an impressive lineup of workshops all led by presenters of color from around the country. Looking forward to a day devoted to educators of color!
Click HERE for detailed workshop descriptions.
---
Conference Schedule:
Registration, Coffee & Tea: 8:00 - 8:30
Welcoming Remarks: 8:30 - 8:45
Keynote Speaker: Dr. Raul Fernandez: 8:45 - 10:15

Meet and Greet with Dr. Raul Fernandez: 10:15 - 10:45
Workshop Session One: 11:00 - 12:15
Don't Make Us Choose! An Educator's Guide to Navigating Multiple Identities, Led by Michelle & Christen Maktilla
A Global Epidemic: Trauma and its Impact on the Developing Brain, Led by Kyle Quadros
Book Discussion: The Color of Law: A Forgotten History of How Our Government Segregated America, Led by Edward C. Clifton
Decolonizing the Classroom with Art, Led by Matt Garza & student facilitators
Deconstructing Gender in Liberatory Learning, Led by Shea Martin
More than Check-boxes: Practical Ways to Move K-12 Classrooms and Schools from Diversity to Inclusion, Led by Shana White
The Muslim American Experience in Schools: Addressing Implicit Bias and Exclusion, Led by Nagla Bedir
Driving through Jim Crow, Led by Aruna Patel
Social Justice in the Mathematics Classroom, Led by Neven Holland & Armani Alexander
Lunch & Youth Organizations: 12:30 - 1:20
Workshop Session Two: 1:30 - 2:45
Changing Mindsets that Create Opportunities for Struggling Students of Color to Succeed in a College Classroom, Led by Nick Figueroa
Tackling Difficult Conversations, Led by Melinda Lopez
Podcasting 101, Led by Roberto Gonzalez & STEAM Box students
Service Learning 101: How to Bring Service Learning to our Youth, Led by Carlon Howard
Engaging Students of Color through Art and Popular Culture, Led by Maurisa Li-A-Ping
Space Making for the Muslim American Narrative, Led by Dr. Noor Ali
Building Solidarity through our Personal Stories: A Space for LGBTQ Educators of Color, Led by Aarav Sundaresh
The Impact of Secondary Traumatic Stress on Urban Educators in Schools with At-Risk Student Populations, Led by Joany Santa
Building Cultural Awareness and Equitable Practices, Led by Afrika Afeni Mills
Closing: 2:45 - 3:15

---
Keynote Speaker: Dr. Raul Fernandez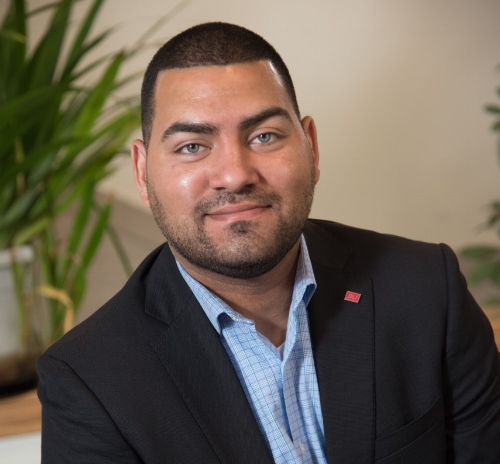 Dr. Raul Fernandez is the Associate Dean for Equity, Diversity & Inclusion at BU's Wheelock College of Education & Human Development and a lecturer in Wheelock's Higher Education Administration program. He is an accomplished educator, with thousands of faculty, staff, and students at numerous campuses and conferences having attended his workshops. He is also the co-founder of the popular Wide Lens film series at the Coolidge Corner Theatre, which seeks to explore underrepresented perspectives through film and conversation. He is an elected Town Meeting Member in Brookline, MA and was recently appointed to the Racial Imbalance Advisory Council of the Massachusetts Board of Education.