About this Event
Join us for the very first LIVE podcast recording for the popular Going Beyond with Randi Zinn podcast hosted by Athleta Flatiron! We have gathered four female founders who are harnessing the change our society needs to empower the feminine relationship to health and healing. Randi will lead a THOUGHT PROVOKING and BOLD discussion, asking the tough questions and evoking the emotions of why owning our bodies and our wellness is still a pathway in need of redefinition. Our panelists will bring their stories and insights to the table.
We'll hear from: Molly Hayward, founder of Cora; Julie Sawaya founder of Needed, Sarrah Hallock, Cofounder and COO of THE WELL, and known as the jedi of calm and certified Conscious Connected Breathwork Coach Kathleen Booker.
Living in a society that can seem wellness obsessed, rarely do we see women who have founded companies and experiences that challenge norms and put their principles on the line. We can't wait to dive in with these wellness leaders and learn from their innovation, creativity, and beyond. These are the kind of conversations necessary for women to feel EMPOWERED, SUPPORTED and SEEN in a society that doesn't always allow us to live that way.
Our Discussion Includes:
- How to start your own mission-driven wellness company-
- How to know if your idea is a good one and worth attempting
-Why is it hard to as a woman to state your perspective loudly and boldly?
-Why women NOW? Why is our culture ripe and overdue for women to own their health and wellness on the deepest of levels?
-How can this kind of mindset shift change the world?
The Going Beyond Podcast is a place for risky, fun, and inspiring conversations. Our LIVE studio audience will have a chance to engage directly with these founders and ask questions in a LIVE format. And the entire conversation will recored so it can last forever! This evening will be full of connections with other like-minded individuals, company founders, wellness products from our event sponsors that you will get to touch, taste, and experience and more. Don't miss this chance to be in a room that will be vibrating with new ideas and life-changing perspectives and breakthroughs!
Your ticket includes:
6pm-Mixing and Mingling! Meet our panelists and network with your people!
7pm- Empowering Change For Women through Radical Health and Healing Panel discussion followed by Q&A (a LIVE recording)
8:30-9pm- Closing networking, photos, and social media opportunities
- A gorgeous gift bag full of our powerful brand sponsors products
About the Panelists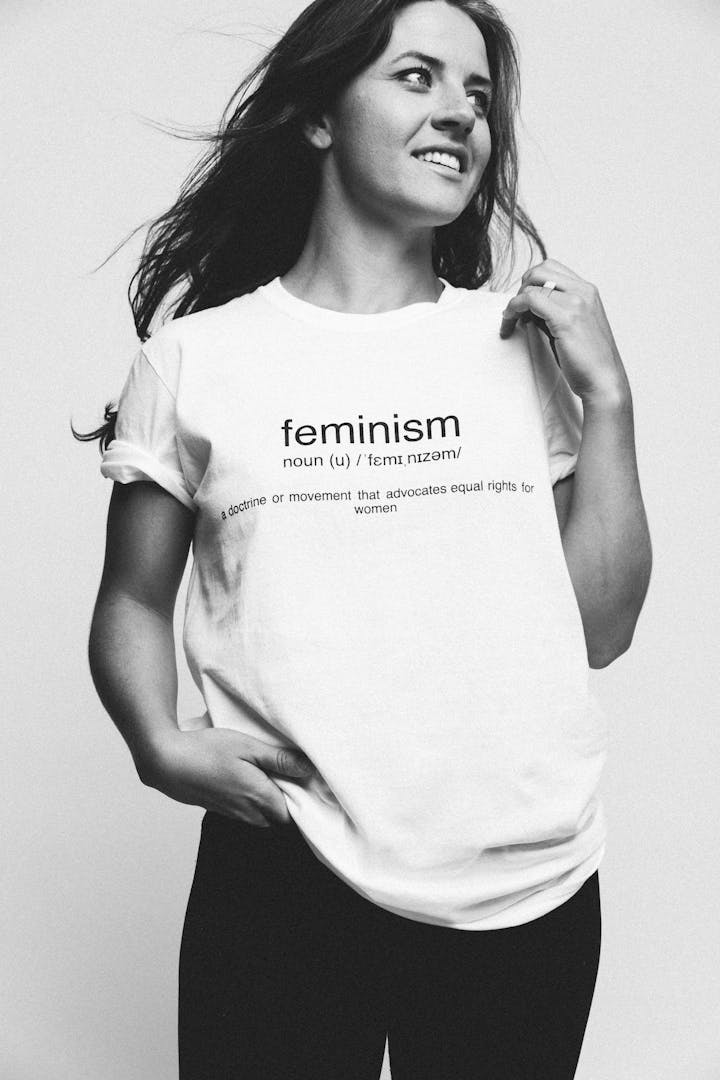 Molly Hayward Founder of Cora
Molly Hayward is the visionary founder of Cora, the modern women's wellness brand whose mission is to revolutionize the female experience by acknowledging the power of female bodies and providing healthy, thoughtful ways to care for them.
Cora creates fearless content and innovative products through an elevated brand to shift the way women perceive and manage their periods, bladder leaks, and other natural experiences. And with every Cora product purchased, pads are given to a girl in a developing country who needs them. Since launching in 2016, Cora has provided five million pads to thousands of girls so they can stay in school, play with their friends and pursue their greatest ambitions every day of the month.
Cora represents the smart, chic, and conscious woman of today and is transforming the experience of womanhood on a global scale.
Molly has a deep knowledge of menstruation in both commercial and cultural contexts. Molly was the first entrepreneur in the menstrual care and women's wellness space to establish a modern, pro-social brand, presenting the issues of healthier products and women's global scale justice to the mainstream female consumer.
At 30 years old Molly has been featured in The New York Times, Fast Company, Forbest, and other major media outlets, and she has garnered awards for her innovative and holistic approach to elevating women globally through for-profit business, including being named to the Forbes 20 Under 30.
Learn more about Molly and Cora at www.cora.life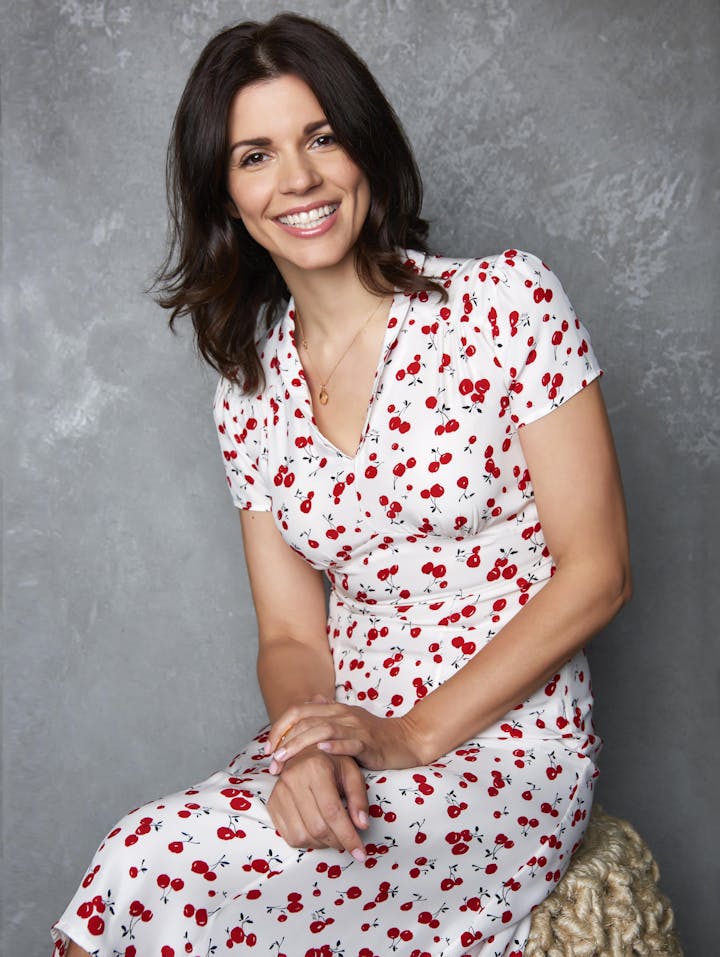 Sarrah Hallock CoFounder and COO of THE WELL:
Sarrah Hallock is the CoFounder & COO of THE WELL. Sarrah is also an Integrative Health Coach and Nutritionist. Prior to her career in Health and Wellness, Sarrah spent 20 years helping turn consumer products into household names. As Brand Director for vitaminwater, Sarrah oversaw triple digit growth from the early days of the brand through to the sale to The Coca Cola Company for $4.1b in 2007.
Sarrah went on to be an investor and VP of Marketing for bai, an enhanced water beverage that sold to Dr Pepper Snapple Group for $1.75b in 2016. She then helped launch WTRMLN WTR as VP of Marketing and an investor in 2014. Sarrah serves as an advisor and/or investor to various Consumer Brands including POP & BOTTLE, Health-Ade Kombucha, wtrmln wtr, Chef's Cut Jerky, Vital Proteins, pop chips, One Bar.
Sarrah has been featured in Bloomberg, WSJ, New York Magazine, Glamour Magazine, AdWeek, and Vogue Italia. Sarrah holds a BA in International Relations & Economics from Simmons College, Health Coaching certification from Duke Integrative Medicine and the Institute of Integrative Nutrition.
THE WELL is a modern membership-based wellness club designed for busy urban professionals in the heart of New York City. They recognize both the benefits of Western medicine and the wisdom of Eastern healing and have built a science-backed ecosystem for wellness.
Their integrative medicine doctors, health coaches and skilled practitioners work together under one roof to build customized plans uniquely suited to each member and their goals. A 18,000-square-foot club, THE WELL includes a full-service spa with steam and sauna, an organic restaurant, reflexology lounge, yoga and meditation studios, private training gym and classroom with innovative weekly programming. At THE WELL, your health is integrated, proactive and personalized leading to a more balanced you.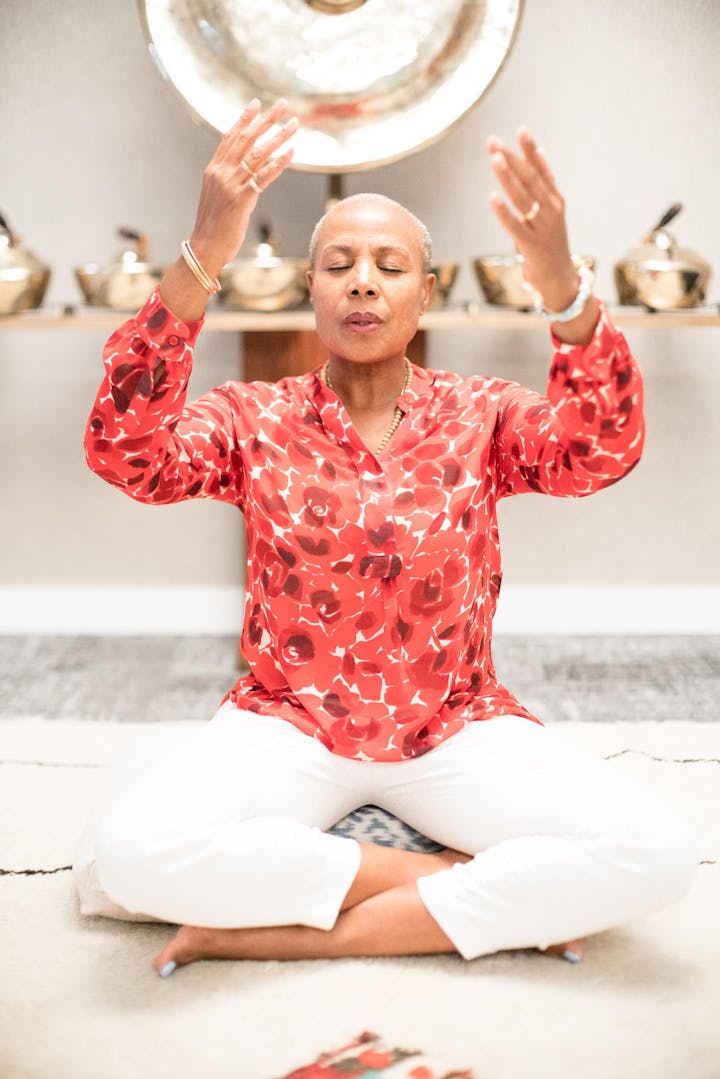 Kathleen Booker Breathwork Coach
Kathleen Booker is an effervescent native New Yorker. Her energy is infectious.
Kathleen is passionate about Conscious Connected Breathwork therapy and knows first-hand the energy, healing, peace, and joy it creates in one's life. As a certified and insured Breathwork Coach, she has worked with many masters in the field of Conscious Connected Breathwork therapy.
For over 10+ years, Kathleen has used her Breath coaching and intuitive skills to support individuals in clearly identifying areas in need of growth, healing and focused goal creation.
Kathleen's instinctive sense of what will motivate and empower her clients is the impetus for their transformation.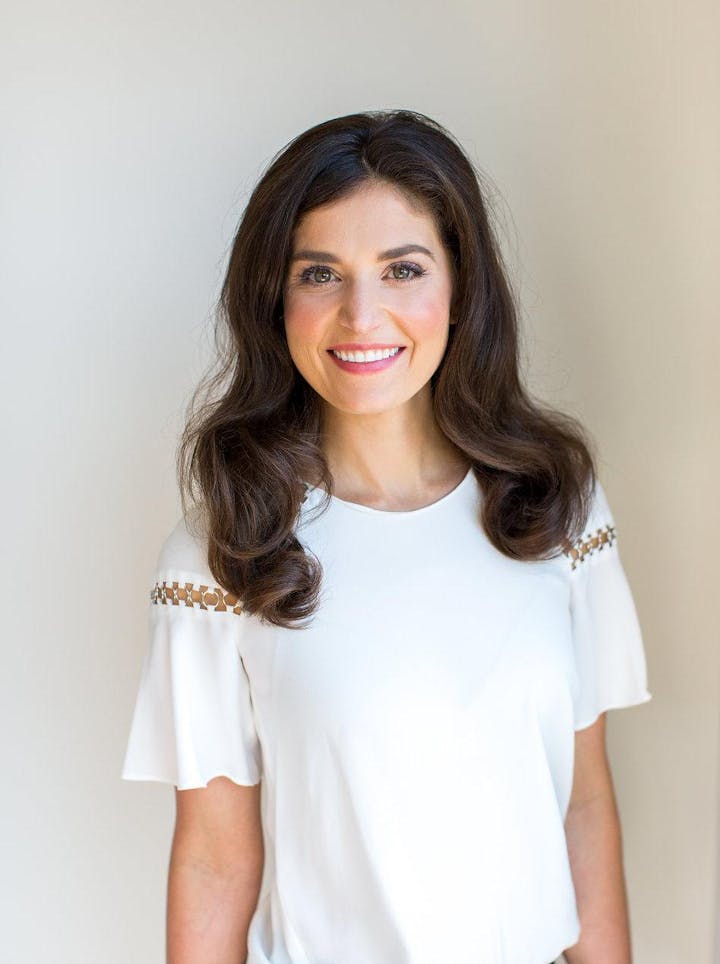 Julie Sawaya Co-Founder & Co-CEO of Needed
Julie Sawaya is the Co-Founder and Co-CEO of Needed. Julie's passion for nutrition, food, and medicine began around her family's dining table, as the daughter of a cardiologist and a third-generation immigrant raised on a traditional Lebanese diet. The interplay between the food we eat, our community, and our health was apparent to Julie from a young age.
As an undergraduate economics major at Northwestern University, Julie became impassioned with nutritional access, dedicating her senior year to researching the socioeconomic factors that contribute to food deserts, geographic areas underserved by access to healthy food sources. She later became an investor in consumer companies, helping to launch an investment fund at TPG Capital that grew into a multi-billion dollar, publicly-traded company.
Through investing, Julie realized that women-led businesses receive far less capital than their male counterparts. While at Stanford's business school, she worked to close the funding gap for women, elevating opportunities for women founders through a series of TED-style talks, and organizing Stanford's first conference for women entrepreneurs. Julie met her co-founder, Ryan, and launched Needed while at Stanford.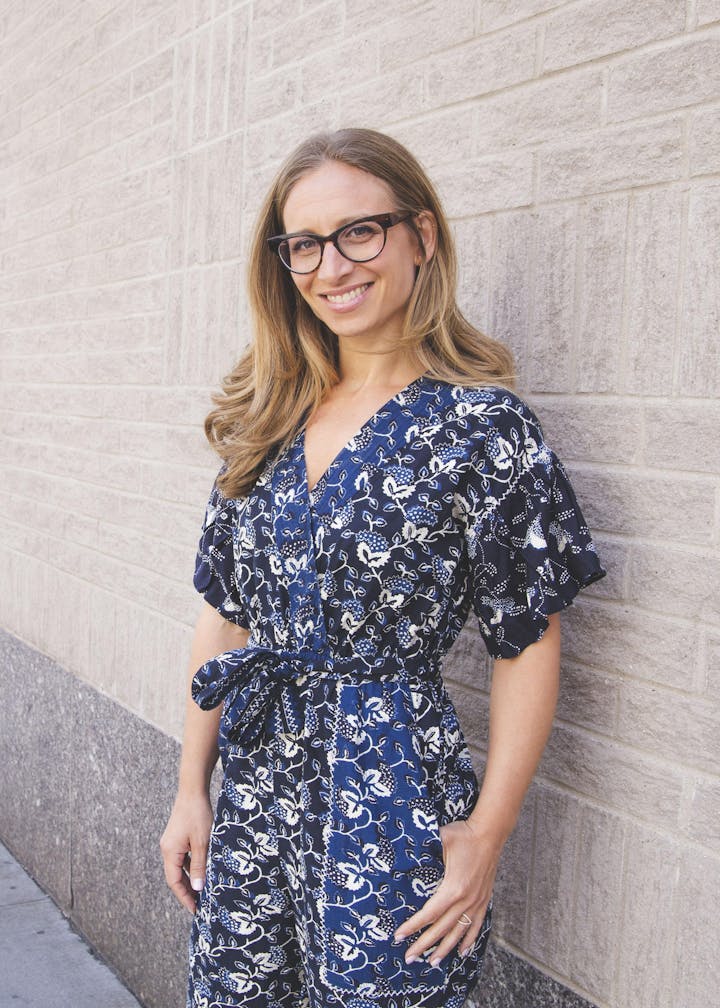 About the Host
Randi Zinn is an author, mindfulness and wellness expert, and founder of Beyond Mom. Born from her own experience of motherhood, Beyond Mom is harnessing a movement of women who are taking back their right to self-love, self-care and community as a pathway to fulfillment.
Randi encourages moms to cultivate a life "Beyond Mom"- one that embraces the gifts of motherhood but expresses all that they are as individuals. Beyond Mom offers: Expert interviews, lifestyle advice, stories from Beyond Moms, podcasts, events, and retreats for Moms seeking Self.
Randi is an ambassador for Athleta and has partnered with Deepak Chopra Homebase at ABC Home, Loyal Hana, WellRounded NY, HeyMama Co, SHE Summit, Appleseeds, SoulCycle, The Mother Company, and IntenSati and Physique 57.
She is a regularly featured expert interviewed by the media, and has been featured in Women@Forbes, HuffPost, The New York Times, Well+Good, MindBodyGreen, Elephant Journal, Cheddar, FOX5 NY, Great Day Washington, The Honest Company Blog and many more.
She is a certified yoga instructor through Laughing Lotus NY and has taught since 2008.
Randi's book Going Beyond Mom- How to Activate Your Mind, Body & Business After Baby was published in September 2017.