Empowering a Billion Women by 2020 - Austin Chapter Meeting, October 2017
Event Information
Location
KoSchool at Casa de Luz
1701 Toomey Rd
Austin, TX 78704
Description
Calling Austin Business Women and Entrepreneurs –
You are invited to join Empowering a Billion Women (EBW) by 2020 at our October Chapter Meeting!
If you are committed to personal and professional growth and are interested in joining a fun, global community of like-minded businesswomen living in purpose, then we would LOVE to have you join us. All are welcome!
EBW 2020 is a global tribe of heart-centered leaders and entrepreneurs that are working together to grow and create a lasting impact. We believe that there is enough for us all to be successful and our international chapters are a place where women come together and support one another.
Meeting Topic: DEAL MAKER MINDSET
Special Guest Speaker!: INGRID VANDERVELT (Founder & Chairman of EBW 2020)!

Ingrid Vanderveldt (iV) is a tech entrepreneur, media personality, investor and philanthropist. She is the Founder and Chairman of Empowering a Billion Women by 2020 (EBW2020) and Vanderveldt Global Investments. Previously, she was the first Entrepreneur-in-Residence ("EIR") for Dell Inc. where she oversaw entrepreneurial initiatives worldwide helping to build a $250 million business segment and founded the $125M Dell Innovators Credit Fund, Dell Founders Club, and the Dell Center for Entrepreneurs during her 3-year term.
iV sits on the 2nd United Nations Foundation's Global Entrepreneurs Council and has been featured on outlets including NBC, CNBC, FOX, ABC, USA Today, The Wall Street Journal, Forbes, Bloomberg, CNN Money, Fortune Magazine, Fast Company, Inc Magazine and Entrepreneur Magazine. She holds a Masters in Architecture at the Savannah College of Art & Design and an MBA in Entrepreneurship from UT at Austin.
At this meeting, Ingrid will be teaching us her secret sauce/ Deal Maker Mindset that will prepare you to pitch and make successful deals with different personality types.
If you haven't heard Ingrid Vandervelt (IV) speak, you might enjoy her TedX talk that shares the original inspiration of starting EBW2020: "Making The Impossible, Possible" https://www.youtube.com/watch?v=6XNrzmh0EVs
When: Tuesday, October 24th from 6:30pm - 8:30pm
Where: KoSchool at Casa de Luz (just South of downtown, Off Lamar near Riverside)

COST: Cost is FREE for members and KoSchool students and $10 for non members. You can become a member by joining The EBW One Club Membership online for only $29.97/month! Please note the Austin Chapter Headquarters meeting may be photographed and filmed to share with EBW Chapters globally. To sign up for the One Club - Austin Chapter, please do so here
Come out and mix and mingle with like-minded women who are here to learn and grow from one another. Whether you are a successful intrapreneur or a busy entrepreneur, we all have something to learn and offer to one another.
Please RSVP ASAP as the meeting is limited to 50 people (yes, guys are welcome).
Thank you and we look forward to seeing you!
Jennifer Evans and Sara Russell, Austin's EBW 2020Chapter Leaders
jennifer@ebw2020.com / sara@gobeyondten.com
ALSO! if you are a women looking to start, grow or scale your business, then you don't want to miss EBW 2020's INAUGURAL GLOBAL SUMMIT on Nov 6th and 7th in Austin!
Women are flying in from all around the globe for this event to grow and give to one another.
EBW2020 is bringing together businesswomen and corporations that want to do business with women. One of our goals is to help 1 million women reach over $1 million in revenue by 2020. If you want to be one of these women, then I encourage you to take the leap and invest in yourself and your future.
CLICK HERE TO CHECK OUT THE AGENDA AND AWESOME EVENT SPEAKERS!
RESERVE YOUR SEAT (SPECIAL OFFER $100 Off! until 10/13)
Standard ticket $497 NOW $397 Purchase standard ticket here
VIP ticket was $797 NOW $697 Purchase VIP ticket here
ENTER CODE: ONECLUB to get discount when checking out!

Headquarted in Austin, EBW 2020 aims to be the #1 Financial Empowerment Community Worldwide. We connect women to financial resources and funding opportunities through education, community and technology.
What others are saying….
"In order to succeed, you have to invest in yourself." This is just ONE of the many wise words I've learned from EBW. I took a leap and followed my heart to attend a meeting. I can honestly say that the one step forward will be something that I will remember, as it has been the best experience and changed my life. To be in a room of so many women, all knowing and working towards their calling to help others and give back, was truly amazing. The collaborative efforts of the women in sharing ways to help each other, mentoring, finding solutions, and building relationships will be something I will take with me forever. It has shaped me in how I can work with others outside of this group. If you have the opportunity to be a part of this type of energy, don't miss it!" – Dr. Natalie Phillips, EBW Denver Chapter Leader
"Success in all things starts within the soul of an individual. From their mentorship, collaboration, support and nurturing, EBW helps convert one individual's success plan into a reality. Having Ingrid Vanderveldt, Sharon Lechter, and Lisa Copeland among those guiding you forward towards your reality of success is not only a gift, it's a fast track ticket. The ROI for my business, my soul, and my profits are a given by being in attendance. The words of wisdom, the collaboration, and the sheer energy this group of women bring to the table cannot be found anywhere else." – Andrea Carter, CEO & Founder of Success On Fire™ Academy & Wealthy Woman Warrior Coaching Programs
THANK YOU to our event sponsor KoSchool!
KoSchool is a progessive high school in Austin, Texas that prepares students to thrive in our rapidly changing world by focusing on Personal Development, Autodidacticism, and Authentic Leadership.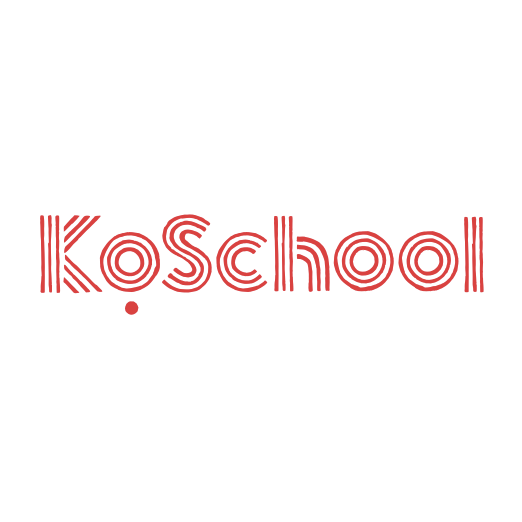 Date and Time
Location
KoSchool at Casa de Luz
1701 Toomey Rd
Austin, TX 78704
Refund Policy