Empowering a Billion Women by 2020 - Austin Chapter Meeting, November 2017
Event Information
Location
KoSchool at Casa de Luz
1701 Toomey Rd
Austin, TX 78704
Description
Calling all Professional Women and Entrepreneurs –
You are invited to join Empowering a Billion Women (EBW) by 2020 at our November Chapter Meeting!
If you are committed to personal and professional growth and are interested in joining a fun, global community of like-minded businesswomen living in purpose, then we would LOVE to have you join us. All are welcome!
EBW 2020 is a global tribe of heart-centered leaders and entrepreneurs that are working together to grow and create a lasting impact. We believe that there is enough for us all to be successful and our international chapters are a place where women come together and support one another.
Special Guest Speaker!: Shauna Martin
Shauna Martin is CEO and founder of Daily Greens, an organic, cold-pressed green juice company based in Austin, Texas. In 2005, Shauna was diagnosed with breast cancer. With a young family to care for, she turned to juicing green vegetables to recover from the trauma of multiple surgeries and the toxic effects of chemotherapy. After discovering its life-restoring power, she made it her mission to get a green juice into the hands of everyone, which is how her company, Daily Greens, came to life. Daily Greens juices are now sold in thousands of retail outlets nationwide. Shauna is also the author of the Daily Greens 4-Day Cleanse, and an active advocate for breast cancer issues. Prior to founding Daily Greens, Shauna practiced corporate law for 20 years.
EBW 2020 November Topic: Self Doubt
When: Thursday, November 30th from 6:30pm - 8:30pm
Where: KoSchool at Casa de Luz (just South of downtown, Off Lamar near Riverside) THANK YOU TO KOSCHOOL (Austin's cutting-edge private school) for your partnership and hosting us!
COST: Cost is $10 to the public and FREE to EBW 2020 One Club members and KoSchool students/guides. You can become a member by joining The EBW One Club Membership online for only $29.97/month! Please note the Austin Chapter Headquarters meeting may be photographed and filmed to share with EBW Chapters globally. To sign up for the One Club - Austin Chapter, please do so here
Come out and mix and mingle with like-minded women who are here to learn and grow from one another. Whether you are a successful intrapreneur or a busy entrepreneur, we all have something to learn and offer to one another.
BONUS: Thank you to Daily Greens for sponsoring the event, FREE Daily Greens drinks will be provided compliments of Shauna Martin!
Please Reserve your ticket as the meeting is limited to 40 people (yes, brave guys are welcome).
Thank you and we look forward to seeing you!
Jennifer Evans and Sara Russell, Austin's EBW 2020 Chapter Leaders
jennifer@ebw2020.com / sara@gobeyondten.com

Headquarted in Austin, EBW 2020 aims to be the #1 Financial Empowerment Community Worldwide. We connect women to financial resources and funding opportunities through education, community and technology.
What others are saying….
"In order to succeed, you have to invest in yourself." This is just ONE of the many wise words I've learned from EBW. I took a leap and followed my heart to attend a meeting. I can honestly say that the one step forward will be something that I will remember, as it has been the best experience and changed my life. To be in a room of so many women, all knowing and working towards their calling to help others and give back, was truly amazing. The collaborative efforts of the women in sharing ways to help each other, mentoring, finding solutions, and building relationships will be something I will take with me forever. It has shaped me in how I can work with others outside of this group. If you have the opportunity to be a part of this type of energy, don't miss it!" – Dr. Natalie Phillips, EBW Denver Chapter Leader
"Success in all things starts within the soul of an individual. From their mentorship, collaboration, support and nurturing, EBW helps convert one individual's success plan into a reality. Having Ingrid Vanderveldt, Sharon Lechter, and Lisa Copeland among those guiding you forward towards your reality of success is not only a gift, it's a fast track ticket. The ROI for my business, my soul, and my profits are a given by being in attendance. The words of wisdom, the collaboration, and the sheer energy this group of women bring to the table cannot be found anywhere else." – Andrea Carter, CEO & Founder of Success On Fire™ Academy & Wealthy Woman Warrior Coaching Programs
THANK YOU to our event host KoSchool!
KoSchool is a progessive high school in Austin, Texas that prepares students to thrive in our rapidly changing world by focusing on Personal Development, Autodidacticism, and Authentic Leadership.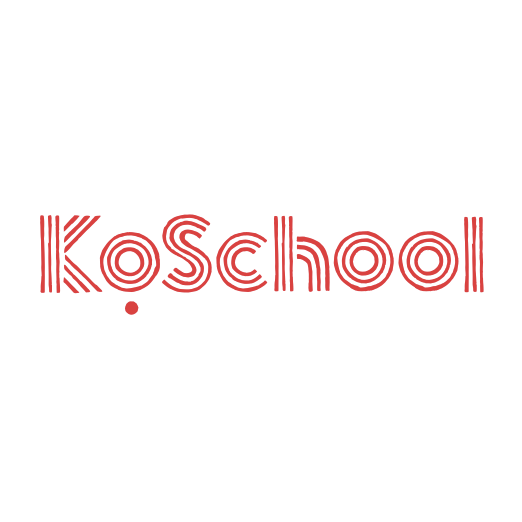 Date and Time
Location
KoSchool at Casa de Luz
1701 Toomey Rd
Austin, TX 78704