Sales Have Ended
Ticket sales have ended
Thank you! We are looking forward to seeing you at the next Austin EBW Chapter Meeting!
Sales Have Ended
Ticket sales have ended
Thank you! We are looking forward to seeing you at the next Austin EBW Chapter Meeting!
Description
Calling all Professional Women and Entrepreneurs
NEW date and time for December!!
You are invited to join Empowering a Billion Women (EBW) at our next Austin chapter meeting.
If you are committed to personal and professional growth and are interested in joining a fun, global community of like-minded leaders and businesswomen living in purpose, then we would LOVE to have you join us. All are welcome!
This is for: Leaders, visionaries, established and aspiring women entrepreneurs (and men who are serious about empowering women)! You bring the burning desire to start, grow and scale your business and impact communities. We bring the confidence building, leadership skills and money (financial know-how & access) to help make it happen.
PLEASE join us at our December Chapter
Meeting!
Special Guest Speaker, and Founder of EBW,

Ingrid Vanderveldt (IV); Chairman and CEO of Empowering a Billion Women by 2020!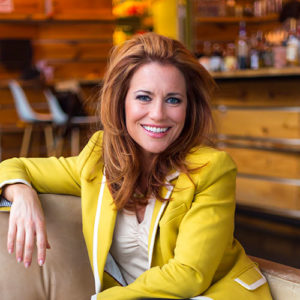 Ingrid founded EBW2020. She serves on a United Nations council, is often asked by countries to speak to them about how to improve their economies through the women businesses in their own countries, and who won the Global Business and Interfaith Peace Award in 2018 (given to CEOs worldwide for their promotion of peace through interfaith knowledge and action).
Named one of Oprah's Top 100 Global Leaders, previous to EBW, Ingrid was the first Entrepreneur-in-Residence ("EIR") for Dell Inc. where she oversaw entrepreneurial initiatives worldwide helping to build a $250 million business segment and founded the $125M Dell Innovators Credit Fund, Dell Founders Club, and the Dell Center for Entrepreneurs during her 3-year term.
She is passionate about this work and has galvanized countless heart-centered leaders and entrepreneurs that are advocating for each other and working together to grow and create a lasting impact. Not just in concept – but IN PRACTICE! You can find out more about Ingrid here: ingridvanderveldt.com
As a matter of fact, at SXSW she launched EBW's fintech software MintHER BETA to solve the 94% failure rate of small business (as a result of lack of financial know- how) and solve the lack of access to capital for women and diverse leaders (currently less than 4% get venture funding). Learn more here.
When: Tuesday, December 11, 2018 - 6:00pm to 8:00pm
Where: Northwestern Mutual just off 360 in the central west area of Westlake with FREE PARKING
COST: Cost is $10 to the public and FREE to EBW 2020 One Club members. You can become a member by joining The EBW One Club Membership online for only $29.97/month!
WHAT TO EXPECT: Come join us for nibbles, drinks and a powerful topic that will help us to improve our business acumen and sustain our souls as we rise to take our place in this world. The Austin EBW monthly gathering is a time where women come together to be heard, be accepted, be educated and be in service to ourselves so that we can fully be of service to others in this world.
OUR VENUE SPONSOR: We love us some Northwestern Mutual because their mission is near and dear to ours – AND it's a perfect example of how organizations with similar intentions can support each other. As a matter of fact, their Austin leadership has a very specific mission to grow the number of women advisors in this male dominated field and help women in our community with financial security.
WHAT IS EBW?
EMPOWERING A BILLION WOMEN by 2020
---
Our Purpose: To empower women to build a global sustainable future through the elevation of women, and to demystify and democratize access to capital resources for women everywhere.
Our Goal: To deliver a complete system, combining mentorship & training along with products and services, to current and future female entrepreneurs, which will allow them to build businesses of sustained value and create the economic & social progress the world desires.
It's been proven that women in business, both as leaders and entrepreneurs, make a big difference that extends to our communities and the world at large.
Sadly – it's also been shown that many of us lack confidence in either ourselves, our business acumen, or both…which results in our hesitating, sometimes self-sabotaging and essentially not making the difference that we are fully capable of making.
WE ARE HERE TO CHANGE THAT!
IF you are committed to personal & professional growth as a leader or entrepreneur...
IF you are interested in engaging with a safe local & global community of like-minded businesswomen living in purpose...
IF you are ready to earn more so you can give more & make a bigger impact in the world...then we would LOVE to have you join our community in whatever way feels right for you. We have options and ALL are welcome!
Option 1 : attend this chapter meeting (register on this page)

Option 2 : join our month-to-month online learning community here (link to: http://bit.ly/ebwoneclubmonthly)

Option 3 : reach out to learn more about us and how to plug in if it feels right by emailing Austin Chapter directly at AustinEBWchapter@gmail.com

Option 4 : use our proprietary online platform service here(link to: http://bit.ly/ebwMintHER) to get matched with investors and businesses looking to hire someone like you (for existing business owners & if the platform reveals you don't have all your ducks in a row – it will highlight what to tighten up & offer a private mentor to assist)
The EBW priorities are FAITH (any). SERVICE (to others). BUSINESS (profit).