About this Event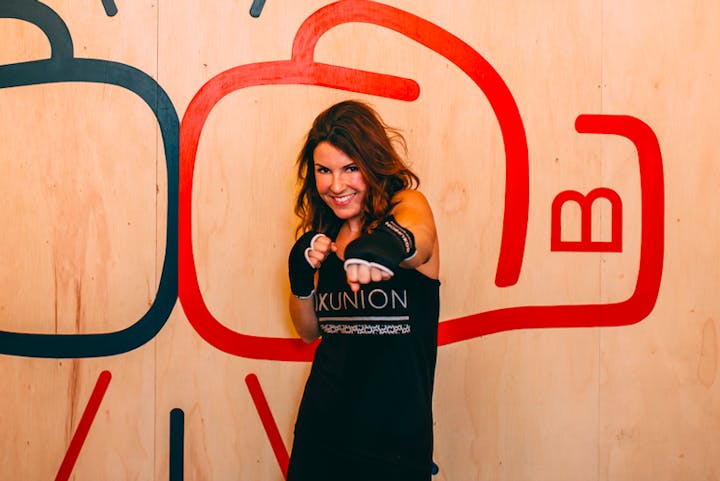 The Empowered Women Brunch group is pleased to welcome Felicia Alexander, Co-Founder of BoxUnion.
Felicia's love of community and fitness started at a young age. While her grandfather was an amateur boxer, it wasn't until after the sudden death of her father when she was only sixteen that Felicia discovered her love of boxing.
A graduate of Stanford University and the UCLA Anderson School of Business, Felicia had a successful career as a sales and marketing executive for companies including Sun Microsystems, Sony, Mattel, and Leaf Group, all the while recruiting friends and members of her team to come together through fitness.
In 2016, she decided to leave corporate America to chase her childhood dream. She sought to empower her community through boxing and help others discover their true greatness through fitness— no matter their age or ability. Together with her business partner, Todd Wadler, Alexander launched BoxUnion in Santa Monica in April 2017. After the success of the first studio, BoxUnion opened on Robertson Boulevard in January 2019. Learn more about BoxUnion here.
The event begins at 5:30 pm with a networking happy hour and is followed by our guest speaker. The event cost is $30; this fee will be applied to your food and beverage selections. We only have space for 40 guests, so please reserve your spot early!
For more information on the Empowered Women Brunch group, please visit our website.
Parking info: Parking is available at the Meyer and Renee Luskin Conference Center and Hotel, which is adjoined to the restaurant. Look for the underground entrance near the front of the hotel. Rate is $5 per hour. Additional parking can be found on the rooftop level of 501 Westwood Plaza. Look for signs that say Parking Structure 8.