Description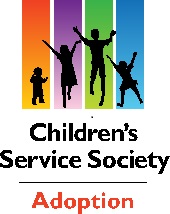 Children's Service Society of Utah Adoption Program will be hosting this live simulcast of the Empowered to Connect simulcast presented by Show Hope on April 13-14, 10am-6pm MTN.
Come experience practical teaching in a safe and supportive community as we work to equip families, churches, and professionals to better serve children impacted by adoption and foster care. This event is great for kinship caregivers, foster parents, adoptive parents, professionals, teachers, social workers, and anyone working with children from hard places. This event features the Trust Based Relational Intervention methods developed by Dr. Karyn Purvis and Dr. David Cross from the Karyn Purvis Institute of Child Development at TCU to help bring attachment and connection in families. We recommend reading The Connected Child book by Karyn Purvis & David Cross prior to or after this event.
Hosted by: Children's Service Society of Utah Adoption Program, www.cssutah.org
Event location: 655 E 4500 S, Suite 200, Salt Lake City, UT 84107
Simulcast is from 10 am - 6 pm MTN Friday April 13th & Saturday April 14th
Register by March 10 for early bird rate of $60 per person.

$70 per person after March 11. Seats are limited.
*CEU's will be offered for an additional cost. See below.
*Qualifies for foster care continuing education credits.

*Light refreshments provided
*Lunch on your own with a one hour lunch break
Questions? Email: liesl@cssutah.org Phone: 801-326-4391
CONTINUING EDUCATION REGISTRATION ***Registration for Empowered to Connect does not ensure you get CEU's. You will need to register and pay separatelly for CEU's after registering for Empowered to Connect. Cost for CEU's is $35-$50 depending on the type of CEU's you need. Each professional interested in receiving hours and a professional certificate is required to register and pay a separate fee. Here is the link learn more about CEU options and to register for CEU's: