Empowered Singles Support Group 11/13 Shrewsbury

Thursday, November 13, 2014 from 6:30 PM to 8:30 PM (EST)
Event Details
NEW Empowered Singles
Support Group!
 With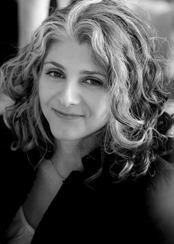 Linda Maglionico
Certified Life and Relationship Coach and Speaker
Next Session
Create Your Happy Ever After
Date: Thurs. Nov. 13, 2014
Time: 6:30-8:30pm
Where: Panera Bread * 1050 Broad Street * Shrewsbury, NJ
To Register: https://empowered-singles-support.eventbrite.com
Pre-registration: $10
At-the-Door: $20
Pre-Register and save 50%
* If you are a current or past participant in my Become Successfully Single & Relationship Ready coaching progam (either home study, group, or private), you will always enjoy free registration.*
Pre-registration Ends on November 12 @ 11pm ET. We accept drop-ins the night of - Cash Only
To fall in love with your life and attract the love of your life, you need to have other supportive people in your life yet most singles don't know how to create and sustain powerful friendships. Learning to build rapport, especially when meeting new people, is vital to not only our personal relationships but our professional ones as well. Professionally, employers are more likely to employ someone who they believe will get on well with their current staff. Personal relationships are easier to make when there is a closer connection and understanding – i.e., there is greater rapport. The good news is that this skill is easy to learn and practice.  Now is the time to deepen your personal relationships and step into your power.
Highlights Include:
Discover What's Important about Your Life Right Now

Break Through Obstacles that Get in the Way of Your Dreams

Use Listening Skills & Non-verbal Behavior to Build Rapport

Let Go of Outcomes, Develop Trust and more...
Ground-breaking New Empowered Singles Support Group Circles
Every Month
Dear Empowered Single,
Thank you so much for visiting this event page. The mission here is to create a network of Empowered Singles and give you the tools and skills needed to help you move to your highest level of joy and success in all areas of your life.
Making positive changes in your life requires:  Consistency & Support
These powerful Empowered Singles Circles were created to give you the training and support necessary to move your life to new levels of success in all areas. Working on yourself and loving your life, as an Empowered Single, requires discipline and a support system. We must remain consistent and focused to experience long-term changes in life. Receive the support and positive energy to help you right here.
I look forward to connecting with you at the next live Empowered Singles Circle.
In the End...
It's Not About Learning
It's About Being an Empowered Single from the Inside Out
These Empowered Singles Circles are about...
Creating a True Support Network that helps you flourish in your life

Uncovering Your True Blocks

Clearing Negative Energy

Breaking Destructive Cycles of Behavior

Changing the Way You React

Giving You the Tools to Move Forward in a Positive Way
These sessions are not about...
Remaining isolated

Needing a partner out of desperation or loneliness

Staying stuck in your box of fear

Settling for Less
---------------------------------
Linda Maglionico, CPC, RM
Helping You Attract Healthy Relationships
AuroraSana Coaching
linda@aurorasana.com
www.AuroraSana.com
Please Note: By attending this event, you may qualify for a complimentary access to a no-cost, 30 minute strategy session with me, designed to help those who are seriously committed to loving their lives and attracting the love of their lives and who would like support to help them do so.
Cancellation Policy: Since we focus on professionals, we know you're busy and sometimes things come up. If you need to cancel you may be eligible for a refund or event rain check, based on our cancellation policy below.
5 or more days before event day:  FULL REFUND (less a $5 processing fee)

Less than 5 days before event day: EVENT RAIN CHECK CREDIT*

Less than 24 hours before the event: Sorry, no refunds, credits or rainchecks, but we encourage you to invite a friend to take your place!

 
When & Where

Panera Bread
1050 Broad Street
Shrewsbury, NJ


Thursday, November 13, 2014 from 6:30 PM to 8:30 PM (EST)
Add to my calendar
Organizer
As I like to say: I help single people get their sh*t together so they can attract and keep an empowered relationship, so they can feel more joy and fulfillment. What most people don't realize is that 50% of marriages fail - that's one in every two - and by the time a couple seeks marital therapy, it's usually too late. If you want an extraordinary relationship that can withstand the test of time, the best time to work on that goal is to start when you're single.
  I'm a certified professional coach with a focus on transformation; I also studied relationship coaching with the Relationship Coaching Institute, the first and largest coach training organziation of its kind. My Empowered Dating & Relationship programs are based on 15 years of experience in working with singles and couples in trouble, to help them live a life they love, so they can attract the love of their live. 
  I'm also a Reiki Master, and have served as spiritual counselor for 15 years, helping people rediscover the sacred within themselves as well as in the world around them. Since 1995, I've studied and celebrated the Divine Feminine as embodied and expressed by Nature under the tutelage of renowned theologian Phyllis Curott. I'm also a member of the Board of Trustees for the Temple of Ara, for whom I've developed and implemented community building programs and taught in New York City, New Jersey and in Italy. Many of the workshops I've taught focus on Nature as a source of insight and wisdom.

  I obtained my B.A. in Communications with a specialization in Public Relations at Rowan University. Come visit me at www.aurorasana.com.


Empowered Singles Support Group 11/13 Shrewsbury