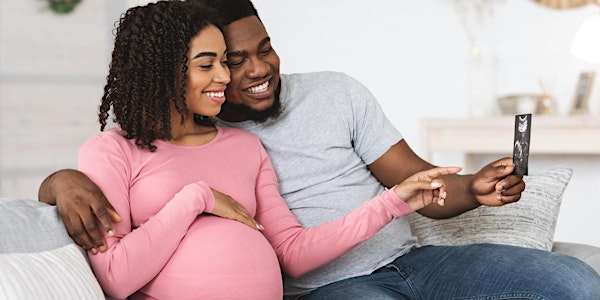 EMPOWERED BIRTH CHOICES | Natural Childbirth Preparation Class (Virtual)
A Four-Week Series of Childbirth Preparation Classes for Expectant Parents
About this event
EMPOWERED BIRTH CHOICES
Make Informed Choices. Know Your Birthing Rights. Cultivate Trust In Birth.
UPCOMING 4-WEEK SERIES
FOR MAXIMUM BENEFIT, WE RECOMMEND YOU ATTEND ALL FOUR SESSIONS IN SERIES
Spring Due Dates:
Attend > 4 Sundays, April 3, 10, 17, 24, 2022 – 2:00 pm to 5:30 pm (PST)
Summer Due Dates:
Attend> 4 Sundays, June 5, 12, 19,26, 2022- 2:00 pm to 5:30 pm (PST)
Fall and Winter Due Dates:
Attend> 4 domingos, 4, 11, 18, 25 de septiembre, 2022-2:00 pm de 5:30 pm (PST) (En Espanol)
ABOUT THESE CLASSES
These classes are EVIDENCE BASED, and PROMOTE INFORMED DECISION-MAKING and EMPOWERMENT FOR BIRTHING PERSONS & THEIR PARTNERS
These classes will help you:
Take an active role in making informed decisions about your birth and newborn
Learn from the comfort of your home. Classes are held on Zoom
Make informed choices based on knowledge of risks and benefits and alternatives
Feel confident you can use labor coping skills to manage discomforts of labor
Provide effective support to the laboring person
Get breastfeeding started right
Know how to breastfeed your baby
Understand the critical importance of infant-parent attachment
Prepare for postpartum so to have a smooth transition to parenthood
WHO SHOULD ATTEND?
First time expectant parents & experienced parents needing a refresher course
Expectant parents planning to give birth in the hospital, home, or birth center
Expectant parents considering having the baby at home or in a birth center
Expectant couples who prefer to learn on a live ZOOM session due to Covid-19 concerns
LEARNER OBJECTIVES
By the end of this course, pregnant persons and their partners will have increased:
1) Knowledge about options for childbirth, understand pros and cons of medical procedures, and will make informed choices during pregnancy and childbirth and postpartum.
2) Confidence to give birth normally by utilizing labor coping skills.
3) Confidence in their ability to provide support to the birthing person during labor.
4) Knowledge to breastfeed the baby or support the breastfeeding woman.5) Skills to care for the newborn.
6) Created a plan for postpartum recovery.
OVERVIEW OF COURSE
Class One: Understanding Pregnancy and Birth
In this session, you will learn about:
Fetal development, preventing preterm labor, and ways to reduce stress in pregnancy.
Coping with common discomforts of pregnancy
Eating right during pregnancy to grow a healthy baby.
Class Two: Coping with Labor
Ways to cope with labor such as breathing techniques, relaxation exercises, and the power of affirmation, prayer and energy work during labor.
Positions for coping with labor and pushing.
How partners can help the birthing person stay focused and comfortable, trusting and open during the process.
Class Three: Making Informed Choices
Your rights as a birthing person. You will be empowered to ask for what you want and stand up for what you want during labor, or make an informed refusal.
How your partner can be an advocate for you and your baby.
Medical procedures done in childbirth, their benefits and risks, advantages and disadvantages, so you can make informed choices.
Pain medication options for labor and their effects on the labor, you, and your baby.
Creating a Birth Plan -- your preferences for labor, birth, postpartum and newborn care
Class Four: The Newborn, Postpartum & Breastfeeding
How the breasts make milk
How to know if baby's getting enough milk
How to increase your milk supply
How to deal with common issues of breastfeeding such as sore nipples or low milk supply
How to pump and store your breastmilk and returning to work or school as a breastfeeding mother
About sex & intimacy after childbirth
Methods of family planning
How to create a "Reproductive Life Plan".
Ways to help older siblings adjust to the new baby
Types of postpartum mood disorders and where to get help if needed.
How to prepare a "Postpartum Plan"
The benefits of a hiring a Postpartum Doula
About the amazing newborn, medical procedures (male circumcision, newborn screening test, etc.) and newborn care (swaddling, soothing, bathing, etc.)
ABOUT THE INSTRUCTORS
J. Tranae, BS, CD, CPD
I am a Birth and Postpartum Doula, and a graduate from Towson University (Towson, MD) with a degree in Biology and a dual minor in Molecular Biology, Biochemistry, and Bioinformatics (MBIII) and Women Studies. During my research and preparation for birth work, I fell in love with holistic birthing methods. I have been a doula since 2011. I have assured and assisted VBAC moms, teen moms, and moms who have opted for a traditional hospital birth atmosphere as well as water birth practices. I have been a Volunteer Doula with this organization since 2011.
I am expecting my first baby currently. Also, I am in midwifery school, pursuing becoming a California Licensed Midwife.
I have been fortunate to be mentored by some of the very best and established doulas, midwives and OB/GYNs in California. My skills are to efficiently direct your senses from the discomfort of labor via my massaging techniques, touch, and use of sound, and changing of positions to aid in the progression of your labor.I would be delighted to help support your preferences and assist with your emotional, informational, and physical support during pregnancy/ labor and postpartum.
Jazz DeCohen, BA, CPSS, Student Midwife
I am a self-aware wisdom seeker, with a Bachelor of Arts in Psychology from Clark Atlanta University. I am currently a midwifery student. I am also trained in culinary arts. However, I am most proud of my specialty in service. I take pride in my holistic approach to life. I was Certified as a Perinatal Support Specialist (CPSS) through The Association for Wholistic Maternal and Newborn Health in 2019. They have equipped me with the wisdom of birth doula, post-postpartum doula and lactation support. I am available to provide support in many different birth settings: from a home waterbirth to hospital births (medicated and un-medicated), and caesareans, on through to postpartum care. I know that all births and labors differ immensely and that all mothers have different needs. I believe in the power of every mother's story, and maintain the importance of being informed and educated throughout a pregnancy. I hope to help empower women with their birth and journey into motherhood!
Lisa Mejia, BA, CPD
Instructora de español. Esta clase se puede impartir en inglés o español.
Empatizo fuertemente con la misión de Happy Mama Healthy Baby Alliance de servir principalmente a las personas negras y otras personas de color y de menor estatus económico debido a su grave maltrato a manos de profesionales médicos en el campo y como personas con más probabilidades de experimentar mortalidad infantil y materna, sufrir depresión posparto y tener una falta de acceso para ayudar con estos problemas.
Yo he sido testigo de la lucha de depresión posparto con mi propia madre con el nacimiento de su hijo menor y la falta de acceso que tuvo a ayuda. Yo igual luché con la depresión posparto y tuve un año difícil después del nacimiento de mi hija. El sentimiento abrumador de soledad y deseo de apoyo me hizo dar cuenta de lo que una persona en este rol puede ayudar a alguien que enfrenta esas mismas luchas. Quiero apoyar a los padres y a las personas biológicas en su función parental y ayudarlos a cuidarse a sí mismos también. Tanta atención como el bebé necesita a la persona biológica y pareja necesita la ayuda también.
El papel de un padre nunca será fácil, pero con un poco de ayuda, crianza y guías podemos hacer que sea una experiencia maravillosa para todos. Como doula posparto capacitada por DONA, estoy aquí para ayudarle a tomar las decisiones correctas para usted y su familia proporcionándole información basada en evidencia y asistencia sin juicio y opinión innecesaria. Sería mi alegría ayudarles hacer esta transición hermosa!
CANCELLATION POLICY
 Cancellation must be made in writing by deadline (5 days prior to start of course). Tuition will be reimbursed less $50.00 administrative fee if notification received by this date. After this date, there will be no refunds, with the exception of COVID-19-related illness, which will be decided on a case-by-case basis. However, in extenuating circumstances such as documented illness or emergency, the tuition is fully transferable to another person or training (this course or another topic); credit is good for the amount of training. If course registering into is higher price, the additional balance will be required. If it is a lesser price, there will not be any refund of balance. Credit will be honored for one year from the training. If not used by that time, the credit will expire.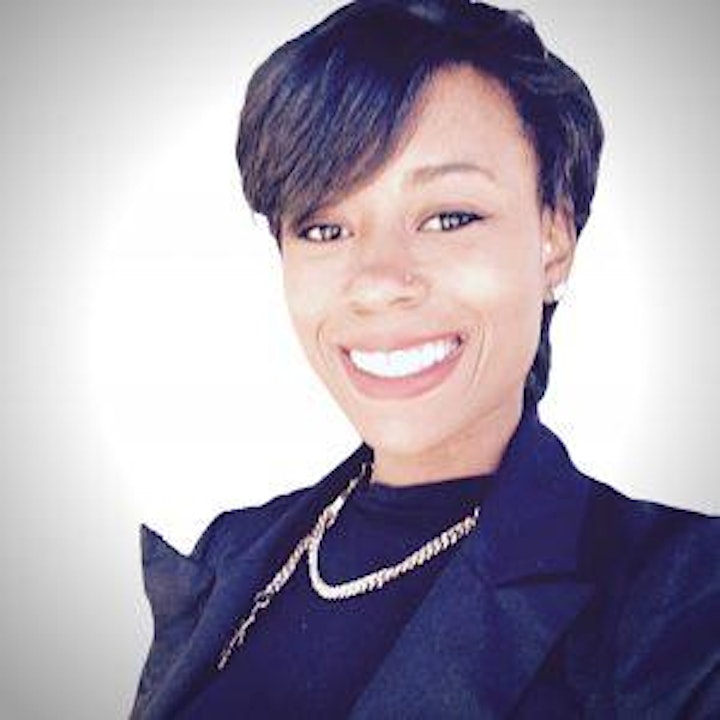 J. Tranae, BS, CCE, CD, CPD , Student Midwife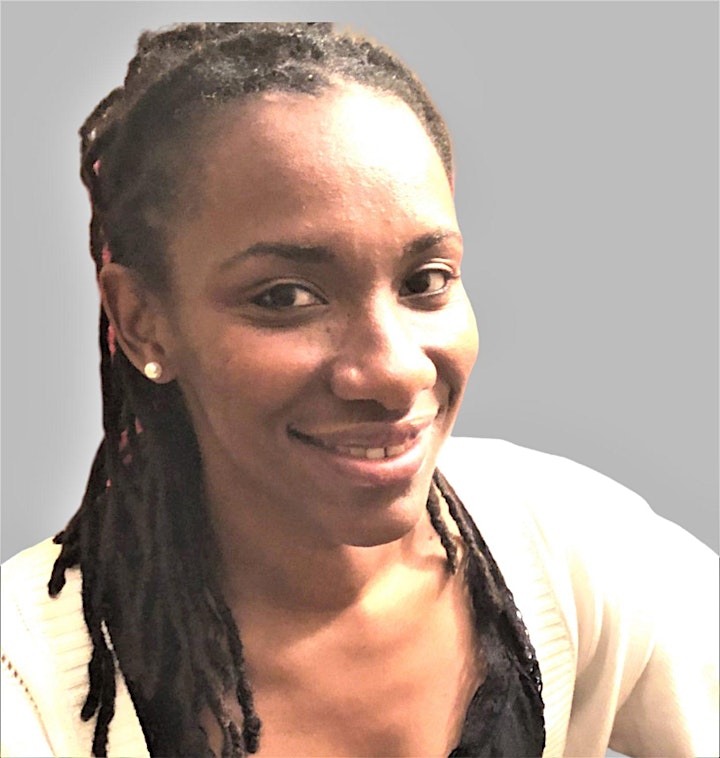 Jazz DeCohen, BA, CPSS, CPD, Student Midwife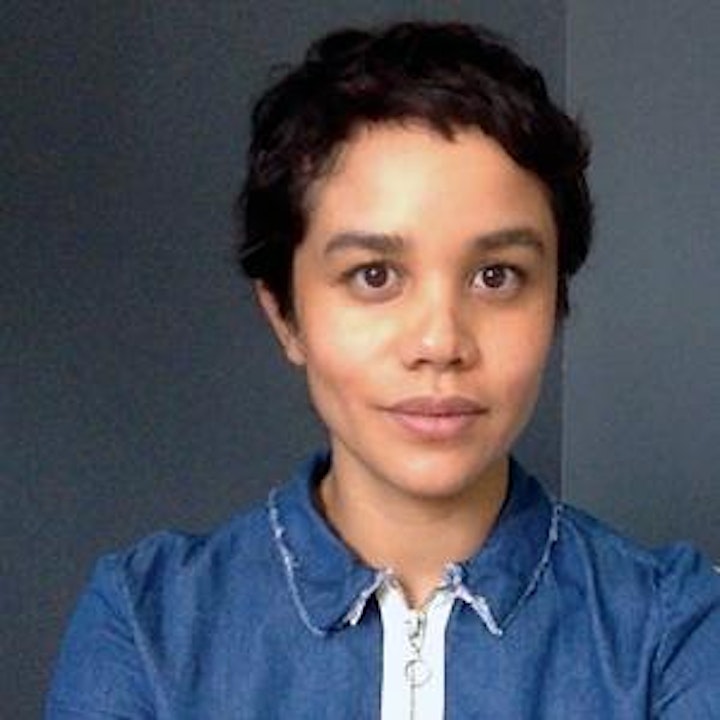 Lisa Mejia, BA, CPD. CD
Instructora de español