Empowered Birth Choices Childbirth Preparation Class (ONLINE)

Saturday, June 6, 2020 at 12:00 PM

-

Saturday, June 27, 2020 at 3:30 PM (PDT)
Event Details
EMPOWERED BIRTH CHOICES
Natural Childbirth Preparation Class
Make Informed Choices. Cultivate Trust In Birth
A Four-Week Series of Natural Childbirth Education Classes for Pregnant Women and their Birth Partners. Natural Childbirth Preparation
June 6, 13, 20, 27, 2020
Class meet on Saturdays, 12:00 pm to 3:30 pm
Classes are $350.00 per couple | $200.00 for Low-Income
This class will be held online on ZOOM
CLASS DESCRIPTION

In this four week series, expectant parents will be empowered to take an active role in making informed decisions about childbirth and newborn care.   We promote evidence-based childbirth, and the normalcy of childbirth. After taking this class, participants will be able to make choices based on knowledge of risks and benefits and alternatives to medical procedures. These classes are appropriate for first-time expectant parents and experienced parents alike.
Prenatal education today is much more than learning how to breathe. These "Lamaze" childbirth preparation classes help pregnant women (and persons) and their partners learn about the birth process, the pros and cons of medical interventions,  how to cope with labor, and how to care for their newborn baby and how to breastfeed sucsessfuly.
LEARNER OBJECTIVES
By the end of this course, participants will have:
1) Increased knowledge about options for childbirth, pros and cons of medical procedures, and make informed choices during pregnancy and childbirth.
2) Increased confidence to give birth normally and cope with labor.
3) Increased confidence in their ability to provide support to the woman during labor.
3) Increased confidence to breastfeed the baby.
4) Skills to care  for the newborn.
OVERVIEW OF COURSE
Class One: Understanding Pregnancy and Birth
Fetal Development
Preventing premature birth
Stress-reduction in pregnancy
Eating right for a healthy pregnancy
Coping with common discomforts of pregnancy
Sexuality during pregnancy
Couples communication during pregnancy
How your body works in labor and birth
How labor begins and progresses
"True" labor vs. "False" labor
The phases and stages of birth
How to time contractions
When to go to the hospital
Class Two: Coping with Labor
Breathing Techniques
Relaxation Exercises
Visualization Exercises
Vocalization Exercises
The Power of Affirmations & Prayer
Positions to Facilitate a Faster and More Comfortable Labor
Pushing Techniques and Positions
Delivery of Placenta (Afterbirth)
Options for Handling of Placenta 
Class Three: Making Informed Choices
Pain Medication: Options, Risks and Benefits
Advantages and Disadvantages of Medical procedures and their Effect on Labor, Mother and Baby (induction of labor, vacuum extraction, etc).
Informed Consent and Refusal: Understanding Your Rights and Responsibilities
Birth by Cesarean and Vaginal Birth After Cesarean (VBAC)
Creating a "Birth Plan": Your preferences for Labor and Delivery and Newborn Care
Communicating with Medical Professionals about what you want and need
Class Four: Postpartum Adjustments, The Amazing Newborn and Breastfeeding
The Amazing Newborn: Appearance and Behavior
Newborn Medical Procedures: Making Informed Choices
 Newborn Care Basics:  Bathing, Swaddling, Diapering, Wearing, Soothing
SIDS Prevention: Two Strategies
Benefits of Breastfeeding to Mother, Infant, Father and Society
How the Breasts Make Milk
Keeping Your Milk Supply Up
How to Know if Baby is Getting Enough Milk
Remedies for Common Concerns of Breastfeeding
Working or Attending School While Breastfeeding
 Father/Partner's  Role in Supporting Breastfeeding Mother
Sibling Adjustment
Couple 's Relationship After Baby
 Baby Blues and Postpartum Depression: Signs and Symptoms and When to Call for Help
ABOUT THE INSTRUCTOR
Cordelia Hanna, MPH, CHES, ICCE, CLE, CBA is a very seasoned and passionate childbirth educator with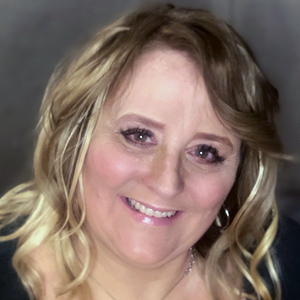 30 years experience teaching expectant parents planning hospital, birth center and homebirths. Cordelia believes in the normalcy of birth, and the potential of the empowered childbirth experience to transform women, men and the community at large. She is certified with ICEA as a childbirth educator and she is also a Certified Birth Assistant/Doula and Midwife, Lactation Educator and Postpartum Doula. She has a Masters in Health Education and Promotion/Maternal-Child Health from Loma Linda University and is a Certified Health Education Specialist accredited by NCHEC. She is the mother of two home-born, attachment parented, breastfed children who bright and capable young adults and is a grandmother of two young girls and is expecting her first grandson in August.
Cancellation Policy
 Cancellation must be made in writing by deadline (30 days prior to start of course). Tuition will be reimbursed less $50.00 administrative fee if notification received by this date. After this date, there will be no refunds, with the exception of COVID-19-related illness, which will be decided on a case-by-case basis. However, in extenuating circumstances such as documented illness or emergency, the tuition is fully transferable to another person or training (this course or another topic); credit is good for the amount of training. If course registering into is higher price, the additional balance will be required. If it is a lesser price, there will not be any refund of balance. Credit will be honored for one year from the training. If not used by that time, the credit will expire.
Attendee List
Sort by:

Date

|

First Name
No one has registered for this event yet.
When
Saturday, June 6, 2020 at 12:00 PM

-

Saturday, June 27, 2020 at 3:30 PM (PDT)
Add to my calendar
Organizer
MATERNAL-CHILD HEALTH EDUCATION, TRAINING, CONSULTATION AND SUPPORT



WHO WE ARE
Happy Mama Healthy Baby Alliance was founded in 2020.  HMHBA is a community-based, non-governmental organization located in Los Angeles, California, USA. We are  501 (c) (3) non-profit public charity 509 (a) (2), our IRS name is Wholistic Midwifery School of Southern California, founded in 1993.
We are multicultural, multidisciplinary perinatal and mental health professionals united in a common vision to promote maternal and infant health, improve maternity care quality and access, reduce perinatal health disparities and achieve social justice in maternal and infant health.
Our board of directors, advisory committee and consultants are mental and perinatal health experts with training and expertise in Doula Support,  midwifery,  nursing, pre and perinatal psychology, social work, psychiatry,  obstetrics and gynecology, pediatrics, preventative care, global public health, and health education and promotion.
OUR MISSION
To promote high-quality, family-centered, evidence-based, respectful maternity and newborn care, and improved health outcomes for all childbearing persons and their babies.
OUR WORK
Our work focuses on addressing health care disparities and to engendering birthing justice for all pregnant women, persons and their infants.   As ethnically diverse, multidisciplinary professionals serving pregnant and parenting families,  we offer Doula services, childbirth preparation classes, breastfeeding support, and maternal- infant mental health workshops and support groups and opportunities for continuing education for professionals.
We also offer professional training, certification, learning and networking opportunities for mental health and perinatal health professionals.
Our focus areas are:
Training, Certification and Continuing Education Programs for Professionals
Childbirth Doula and Postpartum Doula Services
Breastfeeding Support Services
Promoting Maternal Mental Health and Infant Mental Health
Engendering Birthing Justice for All Childbearing Persons
OUR PHILOSOPHY
As advocates for families and babies, we seek to ensure that all childbearing persons are treated with dignity and respect during the pregnancy, childbirth and postpartum periods.
We promote a self-growth approach to pregnancy; which is a special and unique time in a woman's and a person's life.

We believe each pregnant woman or person should be surrounded by a loving and supportive community and each baby should be born into the hands of skilled, compassionate and respectful caregivers.

We protect the Mother/Baby dyad whose needs are mutually dependent.

We are reverent of the sacred nature of birth and are inspired by its potential to transform women, relationships, families, and communities.

We strive to improve birth outcomes for women and infants where perinatal health disparities and inequities exist.

We aim to improve the quality of maternity and newborn care in all settings.
We are dedicated to helping families have empowering, satisfying and joyous experiences from conception through gestation, childbirth, and early parenthood.


 Donations are tax-deductible to  Happy Mama Heallthy Baby Alliance a DBA of Wholistic Midwifery School of Southern California, a 501 (c) (3) non profit organization, 509 (a) (2) public charity. We are qualified to receive tax-deductible bequests, devises, transfers or gifts under section 2055, 2106 or 2522 of the IRS  code.