Description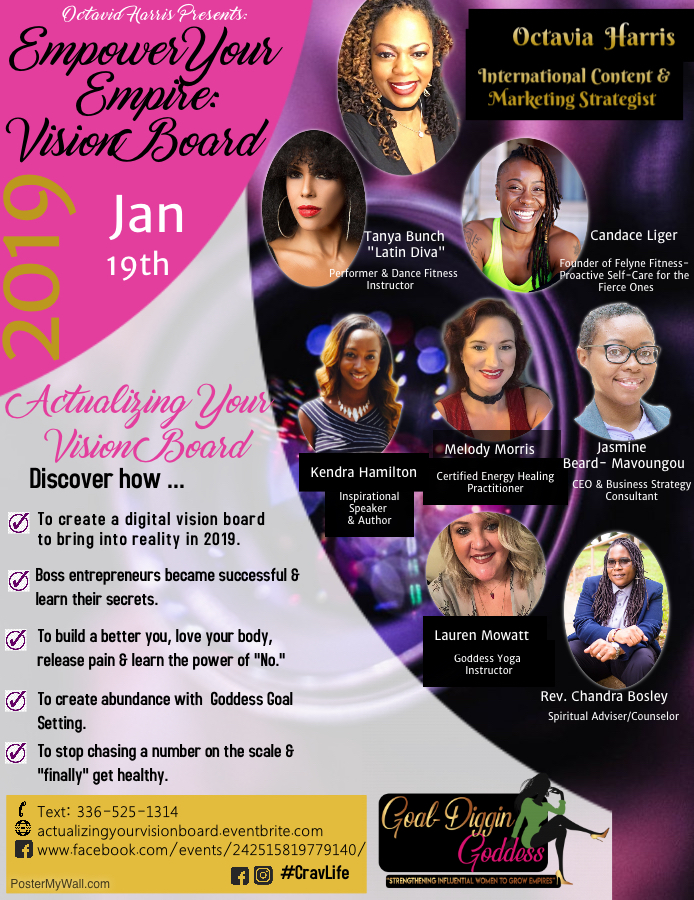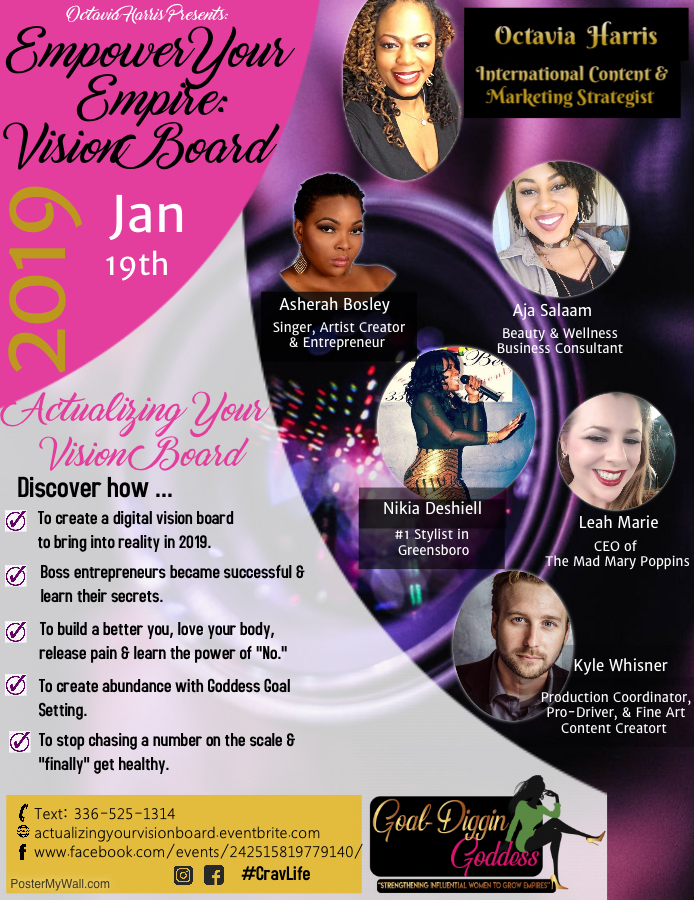 Community Goals
This is our 2nd workshop of the series: Empower Your Empire. Our goals are to bring women in business together in the Triad to create connection through networking and business building. Our focus is the internal and external development of women in business. Where we teach strategies that show women that Personal Worth is Net-worth. Since you are your business, being authentic and using your authority to grow your business is essential. Teaching women how to Take the Lead, it's not Personal, It's business, Light Up & Lead! Holding Your Own in Business, Navigating the World of Female Business Practices and eliminating the Fears of Entrepreneurship is a recipe for Business growth and Networking with Purpose.
We want to take competition out the equation and return focus on networking and community. Discovering what each entrepreneur's role is in creating leadership through networking and collaboration. Having an understanding on how risk equals resilience and how to take on risks like a boss. Creating generational wealth to create a legacy for your empire. Learning to accept our thinking creates our reality and learning how to manifest the best version of your reality. Learning how to market to the correct audience to grow your empire to be scalable.
The Workshop
Learning how to actualize Your Vision Board.
First, we will create our own digital visions boards. Please bring your charger, laptops, MacBook's, tablets & IPad.
Next, we will focus on learning how to hear your internal voice and create a life you love. We start this process by learning to let go of the voices of our past selves, parents and society. Then learning how to hear our Inner Goddess voice and feed her what she needs spiritually, mentally and emotionally. This creates a foundation so you can learn what you like, want and need out of life.
Finally, we focus on how to transition your finances, in order to create a space where you can manifest the things you have on your dream board. This allows you to create a real plan with intent, that will allow you to actualize the things on your vision board.
The day will include
*Professional Headshots before the event
*Lunch
*Two Hours of Creating Your Digital Vision Board (Bring Your Tablets, MacBook's, IPad & PC's)
*Learn how to Find Your Ultimate Purpose
*Learn to find, hear and listen to your internal voice
*Learn how to transform your financial satiation to create the life you desire on your vision board.
*Generational Wealth Building
*Networking
*Hands on Trainings
*Creating Friendships
*Hands on trainings to get real answers.