Location
Mountain America Expo Center
9575 S. State Street
Sandy, UT 84070
Description
What if you could experience a safe haven where you receive love and support in abundance?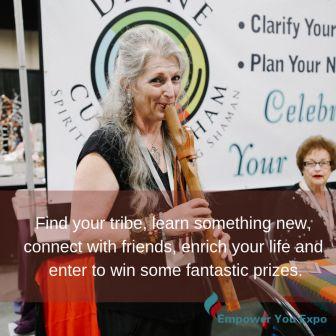 We all desire to be accepted and feel like we belong. When society seems to suck you dry, make you feel less than, and overwhelm you, it's easy to get stuck and feel like you've lost what it means to accept and love yourself unconditionally.
All of this outside negativity and energy do not define who you are. You deserve time to give back to yourself without inhibition.
Inside you are a powerful being capable of whatever you can dream up. If you want to discover that truth for the first time or you already know you are brilliant but want to reach a higher vibration, I am holding space for you! Here's your official invitation.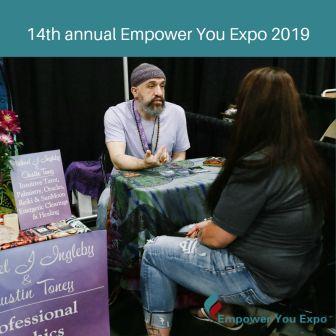 Imagine an environment away from all the outside noise bringing you down and dimming your glow. Imagine an experience that will lift you up and surround you with people who are there to empower and support you whatever your needs are.
The Empower You Expo is a place where you can celebrate and amplify your unique power; no matter who you are or what your journey looks like right now. Have fun away from the negativity of the world, and meet people who can support you on your path at the Empower You Expo.
If you are searching for new experiences and magical connections then this EXPO is the place for you!!
It is my pleasure to invite you to attend this year's Empower You Expo and discover the possibilities!
Shop - Experience - Explore - Connect
EMPOWER YOUR spirit, your health, your mind, your emotions, and your finances. Whether you join us for the entire day or just a few hours the Expo is here for you.
The Expo is a community event full of practitioners and business owners who are highly skilled in a variety of Healing Modalities that will empower you in every area of your life and business.
You will also have tons of opportunities to participate in drawings, giveaways, and win prizes!
**Tickets for the Empower You Expo are $5 in advance or at the door**