Description
Nationwide, women are fed up with the gender leadership gap and gender pay gap.
The good news: AAUW is taking action to break the status quo and lift up all women until gender equity becomes reality.

About Empower San Francisco
Join AAUW for Empower San Francisco, an event designed to close the gender leadership gap by blending traditional leadership development principles with action. This event will provide you with tangible skills to help you grow in your career.

We'll kick off the evening with words of wisdom from local leaders, break into two intensive one-hour professional development workshops, and close out our evening helping you to build meaningful connections with likeminded people in your community over drinks.

Agenda
6:00 – 6:40 pm: Check-in and Light Refreshments

6:40 – 7:30 pm: Welcome and Lightning Talks

7:30 – 8:30 pm: Choice of two workshops: Interactive Leadership Workshop OR Salary Negotiation Workshop

8:30 – 9:00 pm: Networking and Drinks
______________________________________
About AAUW:
The American Association of University Women (AAUW) is one of the oldest women's organizations in the country, working to advance equity for women and girls since 1881. In 2018, AAUW took a bold stance announcing our commitment to eliminate the gender pay gap by 2030. Now we are taking our programs on the road, meeting people where they are, to train them in salary negotiation and leadership development in cities across the U.S.
Speakers:
Isabel Porras, Director of O&E University, Out & Equal
Isabel works directly with individual employees, ERG leaders, and D&I executives of Fortune 1000 companies to provide LGBTQ cultural competency training and consult on inclusion strategies. In a previous life, she taught gender and sexuality studies to undergraduates. As Director of Learning and Development for the LGBTQ workplace advocacy non-profit Out & Equal, she brings this academic insights into the corporate classroom.
Kristen Kavanuagh, Sr. Staff Partner, Diversity and Inclusion, Tesla
Kristen Kavanaugh graduated from the United States Naval Academy and was commissioned as an officer in the United States Marine Corps in May of 2002, at the onset of Operation Enduring Freedom (OEF) and Operation Iraqi Freedom (OIF). She served honorably on Active Duty as a Comptroller for five years and was ultimately promoted to the rank of Captain. Her service included one combat tour in Iraq's Al Anbar Province in support of OIF. In an effort to "get back into the fight," Kristen returned to graduate school at the University of Southern California (USC) with the help of an AAUW Career development Grant to earn a master's degree in Social Work with a concentration in Military Social Work. In 2013 she was recognized as a White House Champion of Change for her work during the military's repeal of Don't Ask, Don't Tell. Kristen currently leads the Diversity and Inclusion function at Tesla Inc. She is a member of the Truman National Security Project's Defense Council, a national security focused development program for leaders who strive to continue their public service beyond the battlefield.
Joy Johnson, Ph. D., Senior HW R&D Engineer, Apple
Joy is a 2015 graduate of the Massachusetts Institute of Technology (MIT) with her doctorate in Electrical Engineering & Computer Science. She was an National Science Foundation Fellow and Intel GEM PhD Fellow while at MIT where her research focused theoretical semiconductor process modeling, inventing environmentally benign fabrication processes and electrochemical energy systems.
Following graduate school, Joy transitioned from researching physical models to building commercial ones in software - leading mobile development at a MIT-founded music technology startup, AudioCommon, as a partner. After leading development of three mobile products at AudioCommon, she transitioned to the west coast to Apple's Special Projects Group where she worked in HW engineering experience prototyping and is now transitioning back to emerging thin film technology development as a Senior HW R&D Engineer.
She previously served on the NC State University College of Engineering Young Alumni board and the boards of STEM-related non-profits focused on providing technical, research experiences for minorities and women, including i-Trek and INTech.

Thank you to our partners!
Wogrammer
Wogrammer is on a mission to break stereotypes and inspire women and girls to pursue careers in STEM by showcasing real women, telling their stories, and celebrating their accomplishments. We believe stories have the power to inspire, connect and create a positive narrative about being a woman in the tech industry.


She+ Geeks Out
She+ Geeks Out's mission is to educate, promote and support diverse and inclusive companies and organizations. They provide tech and tech-adjacent women an opportunity to network and connect with each other and with companies who wish to hire them, as well as provide companies with diversity, equity, and inclusion training.

Women's Funding Network
With more than 100 women's funds and foundations engaged, Women's Funding Network is the largest philanthropic network in the world devoted to women and girls. Our mission is to bring together the financial power and influence of funders of gender equity in order to address and solve critical and complex social issues ranging from poverty to global security.

Friends of the Commission on the Status of Women is a 501(c)(3) non-profit founded in 1976. We raise awareness and funding for activities and initiatives that support the mission of the Commission on the Status of Women (the Commission) and are not funded by the City.

Women's Foundation of California

The Women's Building is a safe place focused on women's issues. Here everyone can come together and find their own confidence and strength. We offer everyone the tools and resources to create better lives for themselves, their family and their community.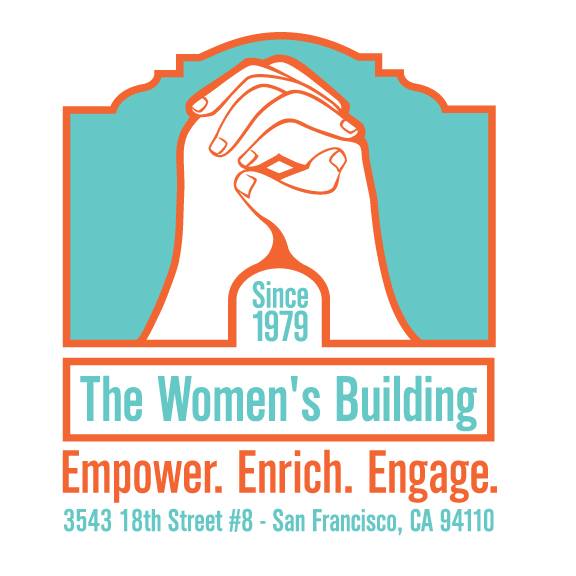 By submitting your email address, you agree to receive updates about news, programs, and special events from AAUW and our event partners.
Photographers and videographers will be covering this event and your likeness or image may be used in media to promote future AAUW events and programs. If you do not wish to be photographed or videotaped, please inform the photographers/videographers. For more information on AAUW's photo policy, email editor@aauw.org.
Questions? Reach out to empower@aauw.org.