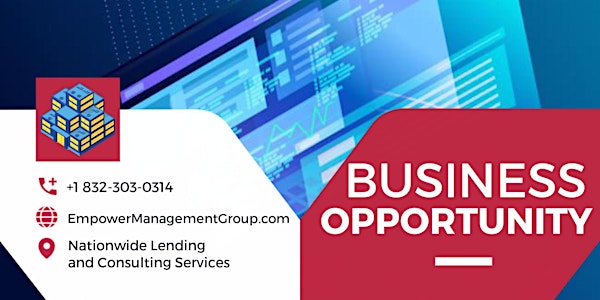 Empower Pro Partners | Business Opportunity
Business to Business Networking | Entrepreneurs | Self Starters
About this event
Business Partnership opportunity for Self Starters, Entrepreneurs, Brand Ambassadors, Business Professionals and more!
___________________________________________________________________
Entry Level Training Program | Self Starters
Empower Management Group has an opportunity for entrepreneurs & self starters to access resources & income earning programs. We provide consulting and financial services to business owners and individuals interested in empowering their lifestyle.
Partnership Opportunity| Business to Business
We Partner with like minded individuals who are interested in Economic and Community Development. Pro Partners are established businesses or entrepreneurs interested in collaborating on joint projects and/or lead generating services.
Register Online to Learn More: