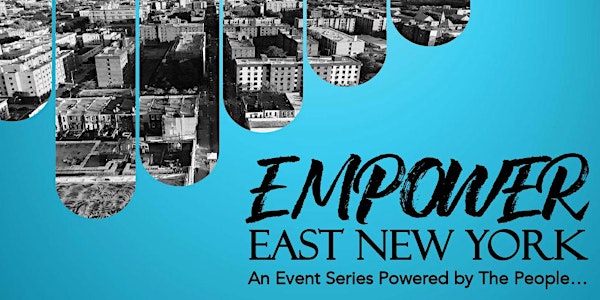 EMPOWER East New York: Discovering the Keys to Affordable Housing
EMPOWER East New York is a new comprehensive event and survey series designed to amplify the voices of East New York residents
Date and time
Saturday, June 24 · 12 - 2pm EDT
Location
127 Pennsylvania Ave 127 Pennsylvania Avenue Brooklyn, NY 11207
About this event
EMPOWER East New York is a new comprehensive event and survey series designed to amplify the voices of local residents and stakeholders as it relates to solutions to some of the neighborhood's most pressing issues. The series' goals include economic empowerment through financial education, community relationship-building, and collection of essential data points to inform future developments and happenings.
Underutilized areas such as Broadway Junction offer a range of opportunities to house thousands of East New York's most vulnerable residents and families, while increasing open green space and reducing overcrowding. The EMPOWER East New York campaign is an omni-channel approach to facilitating responsible neighborhood revitalization.
EMPOWER ENY Survey
In partnership with Local Development Corp of East New York, there is a new survey that places the power in the hands of those who actually live in the community. Covering topics from affordable housing to jobs to transportation, the survey is a critical component for the future of East New York as the results will help elected officials and community leaders make informed decisions that directly relate to needs and wants of the area's residents, workers, and visitors.
By filling out the survey, you will become an official East New York Mover and Shaper, gaining access to exclusive EastNewYork.com events and opportunities.
To complete the survey, go to EastNewYork.com/survey