Description
Feeling stuck? Undervalued and underpaid?

Ready to take your professional leadership to the next level?

Nationwide, women are fed up with the gender leadership gap and gender pay gap. The good news: we're taking action to break the status quo and lift up all women until gender equity becomes reality.

About Empower DC
Join AAUW for Empower DC, an event to provide women with the leadership skills and networking opportunities necessary to succeed in their careers.

We'll kick off the evening with words of wisdom from a local leader, break into an intensive one-hour professional development workshop, and close out our evening networking with more than 50 professional women over drinks.

Agenda
6:00 – 6:30 pm: Check-in and light refreshments

6:30 – 6:50 pm: Welcome and Keynote Speech by Jennifer Lockwood-Shabat, President and CEO of Washington Area Women's Foundation

7:00 – 8:00 pm: Breakout session (choose one)

8:15 – 9:00 pm: Networking and drinks

Participants can choose to attend either breakout session:

Reframing Leadership: In this one-hour session, we'll guide you through reflections and exercises to help you rethink what it means to be a leader and develop your leadership vision and action plan. By the end of this workshop, you'll walk away with an increased confidence in your leadership strengths and abilities and tangible next steps to help you get ahead in your career.

Salary Negotiation 101: Anxious about negotiating your salary? In this one-hour AAUW Work Smart workshop, you'll learn the basics of negotiating your salary and benefits for your new job, or a raise and promotion at your current job. By the end of this workshop, you'll be equipped with the skills to successfully and confidentially negotiate for what you're worth.

Questions? Reach out to empower@aauw.org.
---
About our keynote speaker: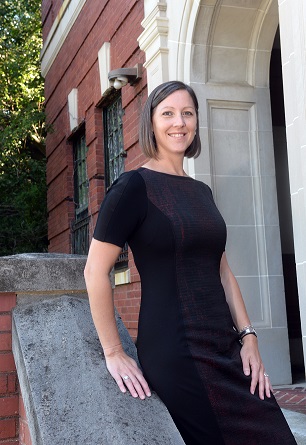 Jennifer Lockwood-Shabat is the President and CEO of Washington Area Women's Foundation, a public foundation dedicated to mobilizing the community to ensure that economically vulnerable women and girls in the Washington, DC metropolitan region have the resources they need to thrive. Jennifer has devoted her entire career to improving the lives of women and girls who experience economic vulnerability.
Jennifer joined the Foundation in 2008, providing strategic guidance while leading the program, development, and communications functions. In the last three years, she has been named a "Community Champion" by Capital One and the Washington Mystics, a "Woman Who Means Business" and "Power 100" honoree by the Washington Business Journal, and an "Outstanding Diversity Leader" by the Washington, DC chapter of the Association of Fundraising Professionals. Additionally, Jennifer serves on the Leadership Council for Raise DC and the Mayor Bowser's State Early Childhood Development Coordinating Council. The Women's Foundation received Leadership Greater Washington's "2016 Outstanding Community Partner" award. She resides in Northern Virginia with her husband and two daughters.
More about our partners: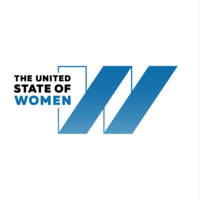 United State of Women
The United State of Women is a national organization for any woman who sees that we need a different America for all women to survive and thrive — and wants to work collectively to achieve it. USOW amplifies the work of organizations and individuals at the forefront of the fight for women's equality and provides tools, access, and connections that help women see and step into their power to break down the barriers that hold women back.

YWCA - NCA Young Women's Leadership Council
The Young Women's Leadership Council is a group of talented young women ages 21-35 who are fully invested in eliminating racism and empowering women. The YWLC's vision is to ensure that every young woman can achieve her personal and professional dreams. To achieve this vision the YWLC provides community programming and service, fundraising events, and leadership development opportunities.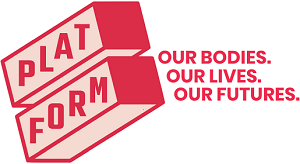 Platform
Platform is a political training and lobbying organization for all who identify as young women, non-binary, gender nonconforming, and femme. Platform amplifies our voices in the rooms where decisions are made to hold lawmakers accountable to holistic legislative progress.
By submitting your email address, you agree to receive updates about news, programs, and special events from AAUW and our event partners.