Description
Nationwide, women are fed up with the gender leadership gap and gender pay gap.
The good news: AAUW is taking action to break the status quo and lift up all women until gender equity becomes reality.

About Empower Chicago
Join AAUW for Empower Chicago, an event designed to close the gender leadership gap by blending traditional leadership development principles with action. This event will provide you with tangible skills to help you grow in your career.

We'll kick off the evening with words of wisdom from local leaders, break into two intensive one-hour professional development workshops, and close out our evening helping you to build meaningful connections with likeminded people in your community over drinks.

Agenda
6:00 – 6:40 pm: Check-in and Light Refreshments

6:40 – 7:30 pm: Welcome and Lightning Talks

7:30 – 8:30 pm: Choice of two workshops: Interactive Leadership Workshop OR Salary Negotiation Workshop

8:30 – 9:00 pm: Networking and Drinks
______________________________________
About AAUW:
The American Association of University Women (AAUW) is one of the oldest women's organizations in the country, working to advance equity for women and girls since 1881. In 2018, AAUW took a bold stance announcing our commitment to eliminate the gender pay gap by 2030. Now we are taking our programs on the road, meeting people where they are, to train them in salary negotiation and leadership development in cities across the U.S.
Speakers:
Andrea Sáenz, Chief Operating Officer for The Chicago Community Trust
Andrea Sáenz is chief operating officer for The Chicago Community Trust. Sáenz joined the Trust after serving as the Chicago Public Library system's first deputy commissioner and chief strategy officer. Previously, Andrea served as chief of staff at Chicago Public Schools, policy advisor for career and technical education at the US Department of Education, and executive director of HACE, a national organization working to increase Latinos' success in professional careers. Andrea earned a Master of Public Administration from the University of Pennsylvania and undergraduate degree in Latin American Studies from Scripps College. She serves as a mentor at 1871, Chicago's tech entrepreneurship hub, and serves on the boards of the Albert Pick Jr. Fund, Chicago Learning Exchange, Chicago Public Library Foundation, James Dyson Foundation, and as chairperson of Instituto del Progreso Latino.
Devorah Heitner, PhD, author and founder of Raising Digital Natives
Devorah Heitner is the author of Screenwise: Helping Kids Thrive (and Survive) in Their Digital World. Her work has appeared in the New York Times, the Washington Post, TIME and Education Week. She has a Ph.D. in Media/Technology & Society from Northwestern University where she received an AAUW fellowship.
About our Partners:
WeWork
From desks to offices and entire headquarters, WeWork creates environments for productivity, innovation, and connection. Click here to learn more about WeWork Chicago.

Organization of Women in International Trade (OWIT)
OWIT is a non-profit professional organization that fosters international trade and the advancement of women in business. The Chicago Chapter of OWIT hosts monthly educational programs and networking events to promote the employment of women in international trade related careers. We provide a forum for our members, both women and men, to develop business opportunities, identify mentors, and foster career growth and professional development. Join our mailing list and connect with us on social media to learn about our upcoming events!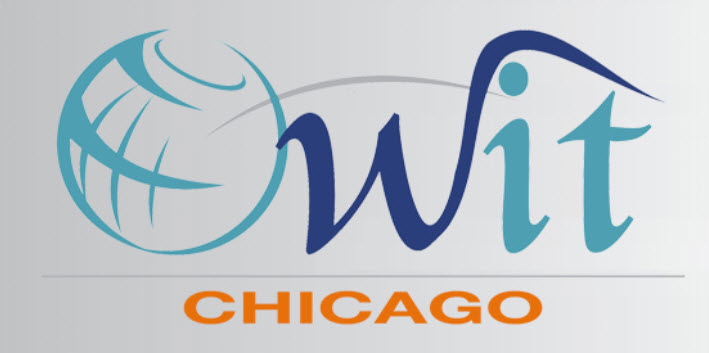 Illinois Technology Association (ITA)
ITA focuses on scaling Illinois tech companies. Whether you are looking to build your team, promote your business or collaborate with like-minded tech executives, we've got you covered. We aren't a place you "go" - we are a network you access, a resource you leverage, an advisor you trust. At ITA you'll find your peers. Peers that are past the start-up stage and are looking for the next level of growth. ITA is here to help - to connect you, to educate you and to provide the resources you need to scale your business. Think of our staff as an extension of yours. Meet the team that is at the ready to support your growth. Interested in learning more about ITA and how to get involved? Reach out to membership@illinoistech.org.

The Chicago Network
We are an organization of Chicago's most influential women leaders. Our 500+ members are leaders at the forefront of our city's business, professional, cultural, nonprofit and educational communities. The Chicago Network's purpose is to empower women to lead. Our mission is to connect with each other for personal and professional growth, advance our civic, business & philanthropic communities, and inspire and support the next generation. Our vision is Gender Equity. At all Levels. Everywhere. Learn more here.

LTintheCity.com
LTintheCity.com is an online destination for ambitious millennial women at the intersection of work and wellness. Founded by award-winning journalist L'Oreal Thompson Payton, the blog is also home to a weekly newsletter full of career advice, job listings, wellness tips and more. Learn more about L'Oreal and follow her on Twitter and Instagram at @LTintheCity.

By submitting your email address, you agree to receive updates about news, programs, and special events from AAUW and our event partners.
Questions? Reach out to empower@aauw.org.