Description
Nationwide, women are fed up with the gender leadership gap and gender pay gap.
The good news: AAUW is taking action to break the status quo and lift up all women until gender equity becomes reality.

About Empower ATL
Join AAUW for Empower ATL, an event designed to close the gender leadership gap by blending traditional leadership development principles with action. This event will provide you with tangible skills to help you grow in your career.

We'll kick off the evening with words of wisdom from local leaders, break into intensive one-hour professional development workshops, and close out our evening helping you to build meaningful connections with likeminded people in your community over drinks.

Agenda
6:00 – 6:30 pm: Check-in and light refreshments

6:30 – 7:00 pm: Welcome and Keynote

7:00 – 8:00 pm: Breakout session (see below)

8:15 – 9:00 pm: Networking and drinks
Participants can choose to attend either breakout session:

Reframing Leadership: In this one-hour session, we'll guide you through reflections and exercises to help you rethink what it means to be a leader and develop your leadership vision. By the end of this workshop, you'll walk away with increased confidence in your leadership strengths and abilities and tangible next steps to help you get ahead in your career.

Salary Negotiation 101: Anxious about negotiating your salary? In this one-hour AAUW Work Smart workshop, you'll learn the basics of negotiating your salary and benefits for your new job, or a raise and promotion at your current job. By the end of this workshop, you'll be equipped with the skills to successfully and confidentially negotiate for what you're worth.
---
About AAUW:
The American Association of University Women (AAUW) is one of the oldest women's organizations in the country, working to advance equity for women and girls since 1881. In 2018, AAUW took a bold stance announcing our commitment to eliminate the gender pay gap by 2030. Now we are taking our programs on the road, meeting people where they are, to train them in salary negotiation and leadership development in cities across the U.S.
About our speakers: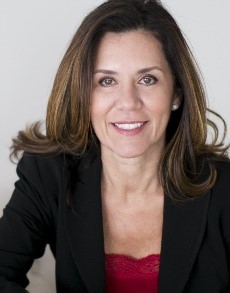 Alba Castillo Baylin is Vice President of Community and Stakeholder Relations, Coca-Cola North America. In this role she leads community giving and engagement, stakeholder relations, employee volunteerism, disaster relief, community board placements and the 5by20 women's initiative for CCNA.
She held the position of Vice President of Customer Marketing for Foodservice customers from September 2015 until November 2018. Prior to that she served as Hispanic Marketing Group Director, for Coca-Cola North America, where she led the Company's largest-ever Hispanic-focused marketing program for 2014 FIFA World Cup, which featured award-winning digital and social media components.
Joining Coca-Cola in 1999 after ten years in the hospitality industry, Alba fulfilled roles of increasing responsibility in Worldwide Public Affairs and Communications, Strategic Partnership Marketing, and Customer & Commercial Leadership. From 2007 to 2013 she was assigned to the Company's Latin America Group, first as Director of Revenue Growth Management and later as Group Director, Shopper Marketing.
In 2018 Alba was recognized as a Top 5 Latina Rising Star by the Association of Latino Professionals for America (ALPHA) and Fortune Magazine. She has also been recognized as a Latino Leader of the Future by Latino Leaders Magazine and by Ser Padres Magazine as one of 25 Latina Executive Moms Making a Difference. She is a strong advocate for community service and serves on the board of the Georgia State University Foundation, Hands on Atlanta and is a graduate of Leadership Atlanta, class of 2018.
Born in Bucaramanga, Colombia, Alba holds a Bachelor of Science degree from Florida International University and a Master of Business Administration degree from the Robinson College of Business at Georgia State University. Alba is married to Marc Baylin and is a proud mom to her seven-year-old daughter Sofia.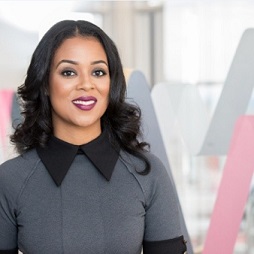 Theia Smith is the founding Executive Director of Atlanta's Women's Entrepreneurship Initiative (WEI), the only city-endowed initiative of its kind in the nation, aimed at empowering women entrepreneurs for economic mobility and inclusion. Entrepreneurs selected for the WEI cohort are equipped with unprecedented access in three core capital areas: financial, human and thought - to accelerate them from 'solopreneur' business models, to viable high growth ventures. Within its first year of operation under Theia's leadership, WEI's impact included empowering nine of the 15 WEI entrepreneurs to become job creators, two of them to scale ventures beyond $1 million in revenue and providing more than 100 community-facing events for Atlanta's growing entrepreneurial ecosystem. Theia oversees the totality of services WEI offers including its incubator competition – a community-wide campaign to provide high-growth, job-creating women entrepreneurs with the resources, mentorship and collaborative workspace critical to growing their businesses, at no cost to them. With a professional portfolio spanning senior-level diversity and inclusion efforts in the Fortune 100 landscape, Theia leads the charge in establishing public and private partnerships to amplify WEI's key objective of intersecting untapped opportunities in innovation with emerging women start-up founders in Atlanta.
Under Theia's leadership, WEI has received recognition in several national and international reports from research-leading institutes on entrepreneurship and economic inclusion, including The Center for an Urban Future, Progress Cities, the Ewing Marion Kauffman Foundation and the Clinton Global Initiative. With an interest in international impact opportunities for women and girls via entrepreneurial education, Theia serves as the chairperson of the Empower54 Advisory Board – a global non-profit organization dedicated to providing critical humanitarian assistance to internally displaced women and girls in African refugee camps. She is on the executive leadership team of Atlanta's Women Go Red, as well as the leadership committee of Startup Runway, a funding initiative for the top 10% of high performing minority and women, led startups in the Southeast. Her volunteer engagement includes serving as an Ambassador for the Grady Health Foundation Ambassador Force and a mentor with Next Generation Men & Women.
Theia is a member of the 2018 class of Leadership Atlanta. Her media recognition includes being named one of Atlanta's 2017 '40 Under 40' by The Atlanta Business Chronicle, one of Inc. Magazine's '17 inspiring Women to Watch in 2017', featured as a '2017 Superwoman' by Atlanta Tribune Magazine and one of '13 Successful Spelman Alumnae to Watch' by Walker's Legacy. She is the recipient of the League of Black Women's 2018 'Black Rose' award, for championing for minority women's empowerment and economic prosperity. Theia received the 2017 'Supporter of the Year' award by the Atlanta Women's Chamber of Commerce and the 2016 Diversity Leadership Award by the Atlanta Chapter of the National Women in Transportation Committee, the 2016 Investing in Impact Award from the Center for Civic Innovation and was a 2016 nominee for the Leadership Character Award for the Robert K. Greenleaf Center for Servant Leadership.
Theia is certified in business incubation management by the International Business Innovation Association (InBIA). She is an alumna of Spelman College, with a Bachelor of Arts degree in English.
About our partners:

Women in Technology (WIT) empowers girls and women to excel in science, technology, engineering, the arts, and math (STEAM) from the classroom to the boardroom. We do this by providing female students in middle school, high school, and college with education, exposure, and experience. By sharing the stories of successful professionals across the STEAM fields, we encourage all generations of girls and women to write their future. Our team of more than 300 volunteers delivers professional development and networking opportunities to our more than 3,000 professionals, and programs at no charge to more than 2,000 students. WIT is a 501©(3) non-profit organization committed to making Georgia the state with the highest percentage of women in the STEAM workforce by providing opportunities that champion women throughout their education and career.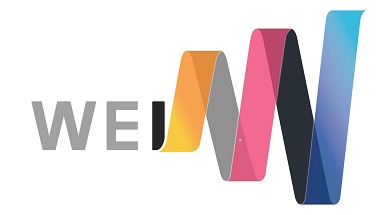 Women's Entrepreneurship Initiative (WEI) strives to engage, elevate and empower women entrepreneurs in Atlanta and beyond.


Women's Chamber of Commerce of Atlanta

Wogrammer is on a mission to break stereotypes and inspire women and girls to pursue careers in engineering by showcasing real women, telling their stories, and celebrating their accomplishments. We believe stories have the power to inspire, connect and create a positive narrative about being a woman in the tech industry. We've interviewed more than 200 engineers on every continent - even Antarctica and our posts reach 4 million people around the world each year.
By submitting your email address, you agree to receive updates about news, programs, and special events from AAUW and our event partners.
Questions? Reach out to empower@aauw.org.