Are you in your journey to adulthood? Find direction and supports for you on your way in this 8 week workshop!
About this event
Join our new youth and family career and counseling support workshop, EmpoderArte!
EmpoderArte is about empowering youth to develop skills to navigate the future, Here they will discover their personal talents, interests and the areas of growth so they can meet the challenges of the future.
Participating youth will learn about the opportunities that might be available, learn about how to handle stress and develop skills necessary for getting a job and being successful at school. Other skills they will focus on include communication, stress management, teamwork, and conflict resolution as well as learning how to organize and plan their time, set goals, manage budget to meet their needs, how to conduct themselves in an interview, how to complete a resume or job application, work ethics and how to live independently in the community. Youth will also be linked to volunteer opportunities to experience and explore what is a good fit for them.
All of these topics and instruction through EmpoderArte, will increase their chances to get accepted to college or learn leadership skills and entrepreneurial skills for those who want to start their own business.
Register today for the orientation meeting on October 15!
For questions or more information or scholarship requests, please contact cramos@alliesincaring.org or call 609-878-2007.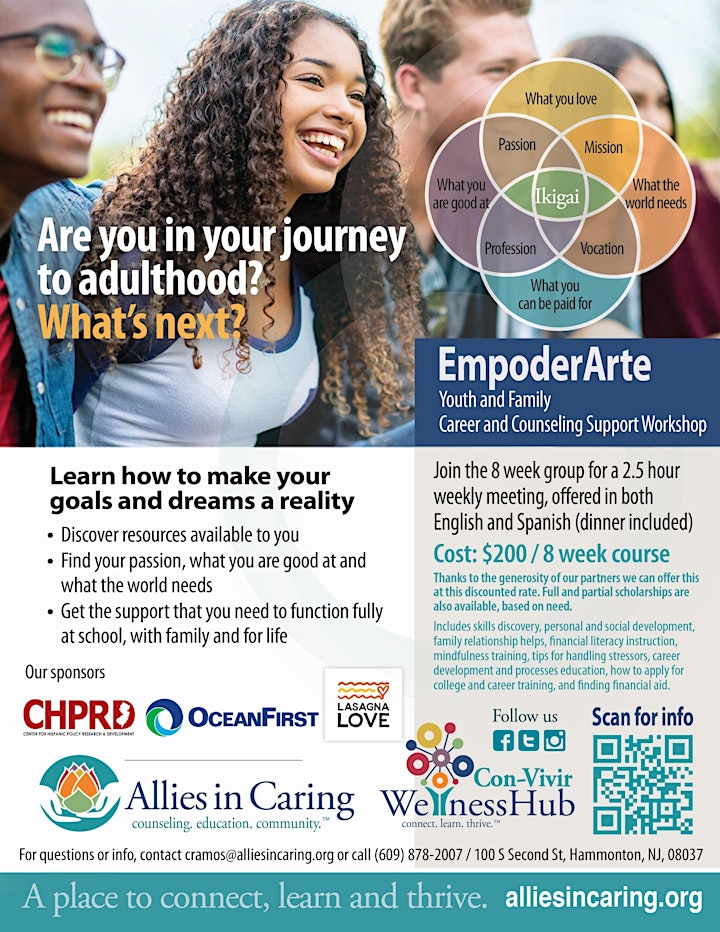 Organizer of EmpoderArte - Youth and Family Career and Counseling Support Workshop