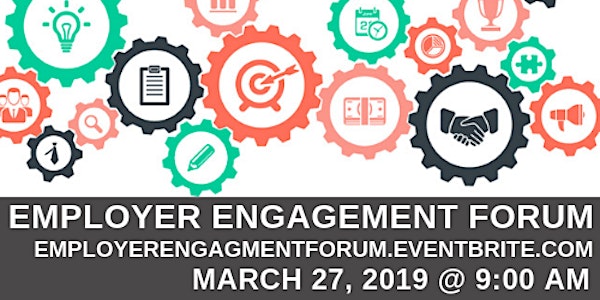 Employer Engagement Forum
When and where
Location
Lafayette Parish Sheriff's Office Public Safety Complex 1825 West Willow Street Scott, LA 70583
Description
This event is an excellent opportunity for regional and local employers to hear about the benefits of employing the re-entering population including information about legal considerations, workforce opportunities, and general welfare to the community. It is geared towards business leaders and human resource officers.
To encourage employers to hire individuals with a criminal background, Right on Crime is planning an Employer Engagement Forum in partnership with others including Louisiana Department of Public Safety and Corrections, Lafayette Parish Sheriff's Office, South Louisiana Community College, Beacon Community Connections.
We would like to include you and your organization in this important event on March 27, 2019 from 8:30am to12:00pm at the Lafayette Parish Sheriff's Office's Public Safety Complex (1825 W. Willow St. in Scott, LA).
Specifically, we are developing a panel of economic and business leaders to briefly talk about the benefits to
economic and community development when hiring someone with a criminal record.
Please contact Mr. Scott Peyton with Right on Crime (speyton@rightoncrime.com) or Dr. Holly Howat with Beacon Community Connections (holly.howat@beaconconnections.org) with any questions or concerns.