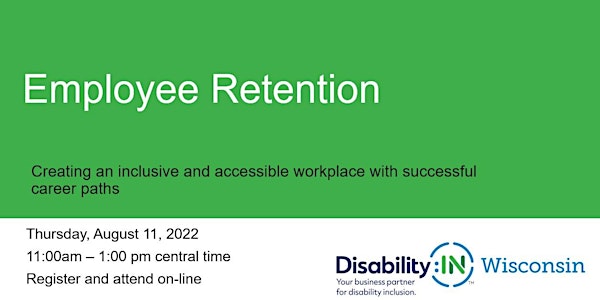 Employee retention: Creating an inclusive and accessible workplace
The event's goal is to deliver strategies for employee retention and to build career paths
About this event
At U.S. Bank, they believe in creating a workplace where employees know they belong, their voices matter and their ideas are valued. We expect this culture to be upheld by everyone – from our executive leaders to people in customer-facing roles and everywhere in between. Our business resource groups are made of more than 100 chapters across our global footprint. These employee-led groups are at the heart of our culture, promoting intersectionality and belonging while celebrating the human experience and cultural differences.
In the first half of this session, we will cover programs and resources that support our employee experience, such as onboarding, centralized accommodations, self ID campaign, Diversity, Equity and Inclusion (DEI) initiatives, and our Business Resource Groups, with a specific focus on the Disability BRG.
In the second half of the session, we will hold a panel discussion with several of the Disability BRG Focus Chapter leaders, who will share how their chapters work, the purpose of support circles, and the successful outcomes of their chapter's efforts.