Employee Learning Week Keynote
Description
Each year, Georgia State University (GSU) celebrates learning and development during the first week of December. The Association for Talent Development, a global organization for talent development professionals, sponsors the international event. Georgia State continues to be recognized for its many accomplishments credited to its faculty and staff who are committed to delivering a quality higher education.
Join Wendy Gates Corbett, CPLP, member of the ATD Board of Directors and chair of the National Advisors for Chapters (NAC), as she delivers an exciting keynote entitled "Talent Relevance: How Great Talent Development Programs Drive Greater Organizational Performance." Talent makes the difference. In today's competitive arena, an organization's success and survival depend on its people. Research shows that the higher the quality of talent development offered by an organization, the better the organization performs. What does quality talent development look like? In this engaging presentation, talent development leader, Wendy Gates Corbett answers that question with today's trends, research insights, and real-world examples of organizations that have catapulted their performance with relevant development of their talent.
This event is co-sponsored by the ATD Greater Atlanta Chapter.

---
About Wendy Gates Corbett, CPLP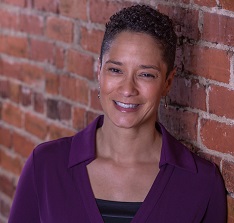 Wendy Gates Corbett is an author, speaker, and escaped global training executive. She has more than 20 years of experience designing, delivering, and directing effective programs. She has built successful and profitable multi-million-dollar training teams, but as she climbed the corporate ladder, Wendy realized that she was getting too far away from the people she was most committed to and inspired by: learners. However, it was an experience she had outside of work that led her to leave the safe, successful but stale corporate world in 2013 to become a business owner.
Wendy is recognized as a leader in the talent development field. Her love for the industry fuels her desire for all professionals to become and stay relevant in their chosen fields. She speaks at local, national, and international conferences on the power of visuals, remaining relevant, and the power of belonging. She served on the board of directors of her local Raleigh, NC ATD chapter (the Association for Talent Development) for nine years. She is the Chair of the National Advisors for Chapters and serves on the ATD International Board of Directors.
Wendy is a certified instructional designer, one of ~2000 people worldwide to earn ATD's Certified Professional in Learning and Performance credential. She's authored several publications, including a TD@Work on using visuals in presentations. She served as a Speaker Coach and the Slide Designer for TEDxRaleigh.
She is on a mission to rid the world of painful presentation experiences (for both audiences and presenters) by transforming them into powerful visual reflections that support the presenter and his/her message. Wendy's company, Refresher Training, LLC works with professional athletes, speakers, and business leaders to make their presentations more memorable and provides training for those who want to learn how to 'visualize' their own slides.
LinkedIn: http://www.linkedin.com/in/wendygatescorbett/
---
FAQs
What are my transportation/parking options for getting to and from the event?
GSU Parking available ($7) at G Deck, 60 Central Avenue, Atlanta, GA 30303: email Trainingyou@gsu.edu and provide your name and estimated arrival time on Dec 6, 2018. Call Doug Samuels at 404.413.3281 with any questions.


Do I have to bring my printed ticket to the event?
No, printed tickets are not required for entry into the event.