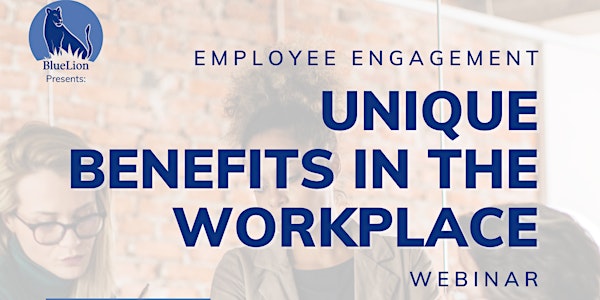 Employee Engagement | Unique Benefits Webinar
We're showing you unique benefits to implement in your workplace for your employees!
About this event
Benefits are the leading recruiting technique for employers in today's competitive market. Are you keeping up with "the Joneses?"
We will be sharing unique benefits to implement in the workplace, low cost, no cost, and leveraging partners to provide more for your dollar options to your team!