Description
Assessment Leaders, Ataraxis, and BPA Health brings you leading experts in organizational health, employee wellness, and talent management.
Please join us for the second of a 3-part discussion on the importance of employee-driven cultures, what's at stake, and the meaningful ROI if developed properly.
Managing Tensions in a Workplace Culture
Workplaces often have cultural values in tension/competition with one another. Finding and achieving the right balance of those values can help create a healthy, high-performance workplace.
Assessment Leaders' Chief Technology & Assessment Officer and organizational health expert, Mark N. Tuggle, PhD, will discuss:
How every organization has a unique and "right" balance of 4 cultural values: Collaborative, Creative, Controlling, and Competitive (the 4 C's).

A proven methodology to manage the tensions between the 4 C's.

Tools available to measure your organization's current level of the 4 C's and identify and develop your desired state or balance.
About Dr. Tuggle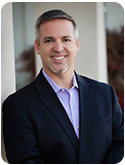 Dr. Tuggle loves to help people and organizations realize their full potential. He has over 20 years experience leading and developing people and organizations across a variety of industry sectors – military, non-profit, and corporate businesses. His practical experience, coupled with his research expertise in cutting-edge learning theory and performance management, uniquely positions him to aid organizations in diagnosing performance gaps and opportunities, as well as in designing, developing, and delivering custom performance solutions for professionals and organizations worldwide. He holds an earned Ph. D. in Organizational Leadership with a Human Resource Development concentration. His areas of research include self-directed learning, sales performance, and organizational dynamics. Dr. Tuggle serves as an adjunct faculty member at Indiana Wesleyan University where he teaches in the online Masters of Organizational Leadership Program. Mark is an experienced public speaker, learning facilitator, and researcher.
Gourmet lunch and beverages are provided.