Empire United Field Hockey FUNdamentals Program - Summer Session 2018
Description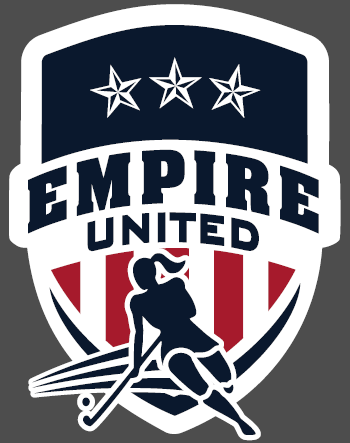 INTRODUCING EMPIRE UNITED FIELD HOCKEY FUNdamentals YOUTH FIELD HOCKEY PROGRAM!!!
FIVE WEEK Field Hockey Program, as follows:
Grades 2-4 FUNdamentals Program
Grades 5-6 FUNdamentals Program
Grades 7-9 FUNdamentals Program
Empire United Field Hockey (formerly Finger Lakes Field Hockey!) is committed to promoting the enjoyment and development of players within the sport of field hockey at all ages and abilities. Our FUNdamental FH program includes several five-week sessions throughout the season which will allow players the opportunity to play the game of field hockey without the commitment of a full time team or club for an entire season.

Our Grades 2-4 FUNdamental FH Program places a focus on child development while learning and enjoying the game of field hockey; this includes developing a basic understanding of the sport for the individual player, and progresses to include small game situations. Each session will include instruction and game play.
Our Grades 5-9 FUNdamental FH Programs places a focus on ensuring that all players are using the proper techniques to enhance their future development - in the primary areas of dribbling, passing & receiving, and shooting! Each session will include instruction and game play.
All practices and sessions are conducted by certified and experienced field hockey coaches!
---
Summer Session session will run on Wednesday evenings, from 6:00-7:00pm, at Empire United Soccer Center in West Henrietta, on the following dates:
July 11th, July 18th, July 25th, August 1st, and August 8th
COST:
$60 per player (includes FUNdamentals training shirt)
Questions? Please contact Sean Metz at coachmetz.30@gmail.com.