Description
Join 400 FinTech Startups, Bank & Finance Innovators, and Investors on November 14th for the Empire FinTech Conference in San Francisco, the premier event during FinTech Week SF.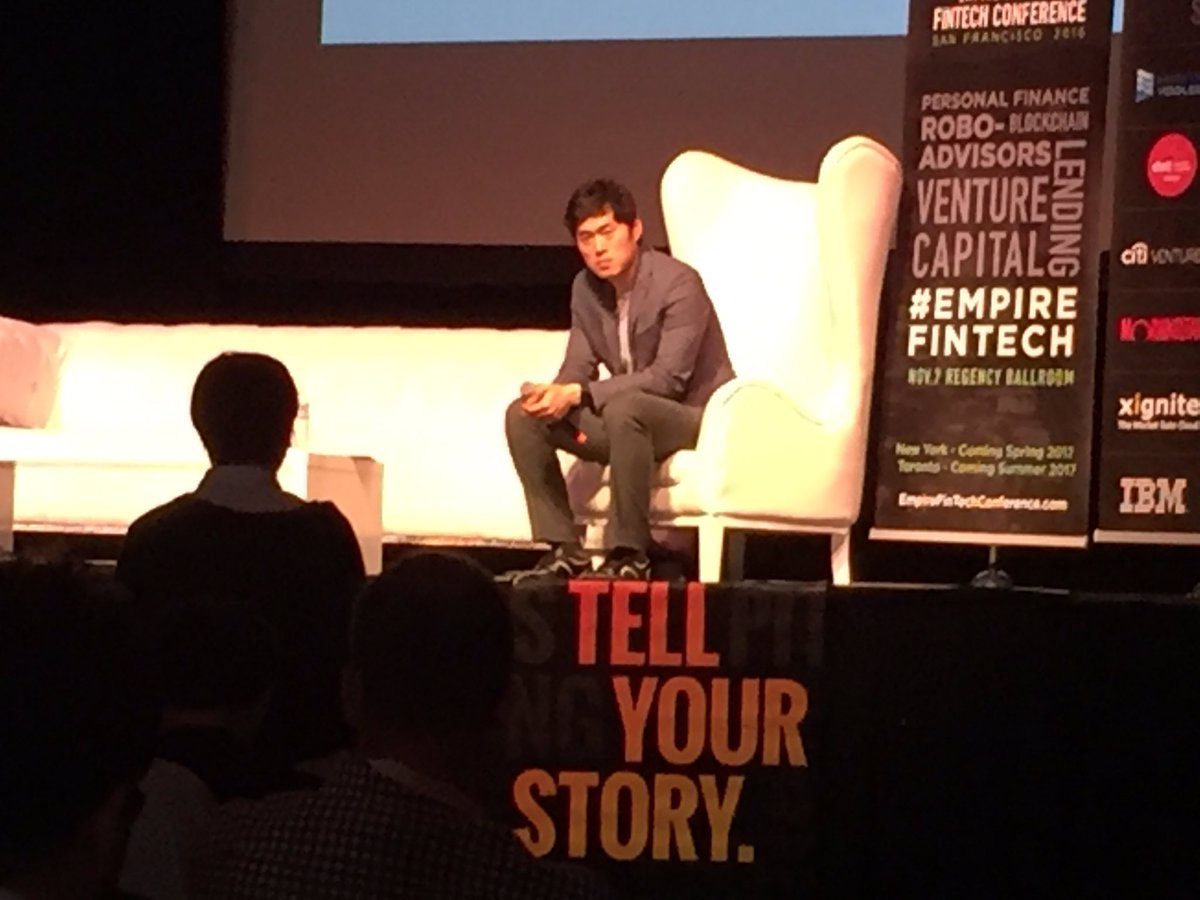 About the Conference
The Empire FinTech Conference on November 14 in San Francisco is the premier event during FinTech Week SF! The conference will host 400 of the brightest minds in the FinTech community at the Regency Ballroom, from early stage FinTech startups to banking innovators to investors. Jennifer Tescher, Founder & President of CFSI and Eric Poirier, CEO of Addepar will deliver the morning and afternoon Keynote addresses.


Topics & Speakers for the conference include:
- Investing, with a panel titled "Is Stock Picking Dead?" featuring Ashley Johnson, CFO of Wealthfront, Joel Dickson, Head of R&D at Vanguard, Hardeep Walia, Founder & CEO of Motif, moderated by Vivian Maese, FinTech Partner at LW;
- A panel titled "Big Data Solving Big Problems for the Underserved" featuring Shivani Siroya, Founder & CEO of Tala, Stefanie Schmidt, COO of DemystData, and Jean Donnelly, Executive Director of FinTech Sandbox;
- A panel around AI disrupting customer service featuring Rebecca Kaden, Partner at Maveron, Dee Choudery, Founder & CEO of MoneyLion, Jason Mars, Founder & CEO of Clinc, and Nat Cartwright, Co-founder & COO of Finn.ai;
- A 2018 Payments Forecast panel featuring Rich Aberman, Co-founder of WePay, Sam Halse, COO of Adyen, Yinglian Xie, Co-founder & CEO of DataVisor, moderated by Andy Lorentz, Partner at DWT;
- A Global VC Trend panel featuring Tahira Dosani, Managing Partner of Accion Venture Lab, Edith Yeung, Partner at 500 Startups, Christine Loredo, VP at YNext Incubator, moderated by Selina Wang, Reporter at Bloomberg.
Tickets for early stage startups are only $195.
Past attendees have met cofounders, corporate or startup partners, investors, advisors, new hires, and new clients.
Join us for a day of looking into the FinTech crystal ball at the conference, and check out the full FinTech Week agenda to join in the celebration of innovation in the Bay Area!
More details including the speaker list and agenda can be found here.


Tickets
General Admission - $645 (Late-stage startups, corporates, firms, investors, all service providers, consultants, FinTech enthusiasts, vendors etc.)

Early Stage FinTech Startup Ticket - $195 (Full time employee of an Early-stage FinTech startup. Early-stage = Less than $5m in funding and <$500k in annual revenue. Must have a FinTech technology product. Unfortunately startup service providers in the FinTech space do not qualify. If you're not sure if you qualify, send us a note.)

Full Time Student - $195 (Full time student or non-profit.)
FAQs
How do I apply for a media pass?
How do I sponsor?
Submit a sponsorship inquiry here.
How do I speak?
Submit a speaker inquiry here.
What's the cancellation and substitution policy?
Registration fees are nonrefundable.
Transfers: Tickets can be transferred to another delegate if we are notified in writing at least 72hrs prior to the event.

Credit towards a future conference: Fees for this event can be applied towards a future Empire Startups FinTech Conference within one year if notified in writing at least 10 days prior to the event
Date and Time
Location
Refund Policy