Empire Angels Young Investors Series - Two Sides of a Term Sheet

Wednesday, October 30, 2013 from 7:00 PM to 9:00 PM (EDT)
Event Details
Empire Angels Young Investors Series
Two Sides of a Term Sheet
 ---------------------------------------------------------------------------------------
Keynote Speaker
Ed Zimmerman, Chair, Tech Group, Lowenstein Sandler // WSJ Contributor
Ed is a venture lawyer. He represents start-ups and growth companies in raising money, selling the company or cashing out the founders, and depending on market conditions, public offerings. He puts his money where his mouth is (he's angel invested in more than 30 companies and invested as an LP in several venture funds). One of his VC clients called the companies Ed likes to help "tinkertoy internet companies" (as opposed to heavy core tech and drug discovery companies) and that suits Ed fine. Digital media, e-commerce, social media, fin tech, SaaS, cloud/virtualization, enterprise software and adtech are, apparently, all tinkertoys.
Growing up, Ed never got invited to the cool parties, so now he throws his own parties…which means founding a bunch of stuff including: www.FirstGrowthVN.com (an accelerator for start-ups which doesn't charge or take equity), the Tech Group at Lowenstein Sandler, www.AngelVineVC.com (which, to be honest, struggled with its identity but now has found product market fit and kicks serious butt), www.HoopAPaluza.org (a charity for kids that Ed & his wife co-founded, which has given away a ton of cash and which enables parents to team up with their own kids to do hands-on charity work), and www.GrapeArborVC.com (through which he makes his angel investments – some on the positive and others on the negative side of his personal balance sheet). He teaches VC & Angel Investing to MBA candidates at Columbia Business School (his son thinks that's cool because Lou Gehrig went to Columbia; they don't really dwell on Lou's dropping out) and has lectured at Harvard Business School, Wharton, and Paris-based Sciences Po. (Ed is obsessed with Paris. His friends call him pretentious. He's been called worse.)
He is a contributor the Wall Street Journal's Accelerators blog, appears on TV from time to time and serves on the National Venture Capital Association's Model Documents Project, where, every spring, he is part of a select team of VC lawyers revising the industry standard VC deal documents and drinking bad coffee in dark conference rooms.
Generously sponsored by Lowenstein Sandler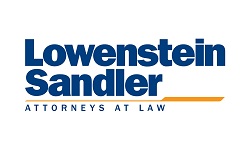 ---------------------------------------------------------------------------------------
The Empire Angels Young Investors Series seeks to provide education and training to young angel investors in the New York area. How do I tell good deals from bad? What are the most important terms to negotiate for? How to I add value to my portfolio companies? Through a curated series of evening workshops, panels and discussion events, the Young Investors Series aims to empower highly successful Millennial professionals with the key skills required to find, execute and support early stage, private investments.
Empire Angels is a member-led, New York based angel group of young professionals which seek to invest in early stage technology ventures with a focus on supporting young entrepreneurs.
PLEASE NOTE: this event series is geared towards new angel investors and those interested in educating themselves about angel investing. If you are an entrepreneur, please see our Young Founders Series.
Have questions about Empire Angels Young Investors Series - Two Sides of a Term Sheet?
Contact Empire Angels
When & Where

Lowenstein Sandler
1251 Avenue of the Americas
New York, NY 10020


Wednesday, October 30, 2013 from 7:00 PM to 9:00 PM (EDT)
Add to my calendar
Empire Angels Young Investors Series - Two Sides of a Term Sheet