Description
Empathy & Research for Innovation
A Future Skills Bootcamp
Customer-centric thinking is a critical mindset for any product or innovation leader. At the heart of every great product or experience is a deep understanding of customer needs, wants and goals.
This bootcamp provides professionals with the tools to develop a robust empathy mindset, as well as arming you with leading customer research practices, from designing and running successful customer interviews to analysing your qualitative data for meaningful insights.
If you're delivering a product, service or solution and you want to know how to put your customer at the heart of what you're doing without losing the speed and agility that make you competitive, this bootcamp is for you.
Our learning style is fast-paced, hands-on and immersive. You'll be applying new skills and mindsets as you learn them, and you'll walk away with a bundle of new tools to use in your work:
⚡️ The lean research approach.
How to select and design research approaches that will achieve your product or experience objectives.
⚡️ Running great customer interviews.
How to run a successful customer interview, including how to plan, design and structure an interview.
⚡️ Creating proto-personas.
Capturing the essence of an archetypal user or stakeholder through the creation of proto-personas.
We can't wait to see you there!

This bootcamp runs 9:00 - 5:00pm, with breaks to enjoy some delicious and healthy morning tea, lunch and afternoon tea.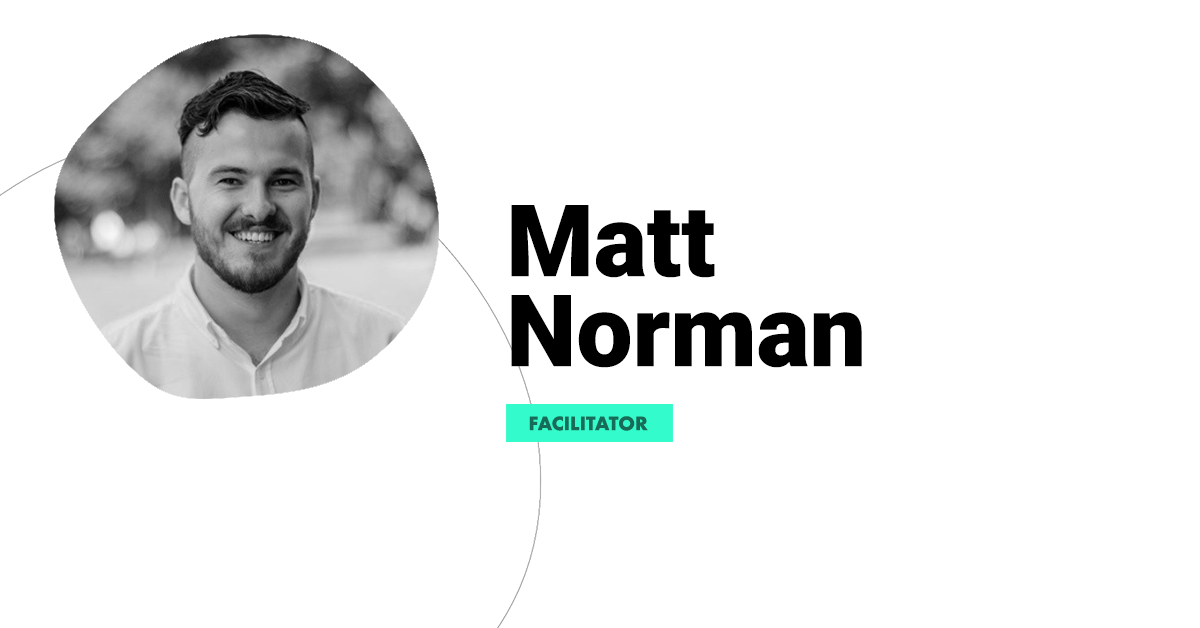 Matt Norman is a learning designer and facilitator working to transform education and training, starting in WA. He has over 5 years of experience running workshops with everyone from social impact professionals to at-risk youth, and has worked in advocacy and recruitment for the innovative Teach For Australia program. A graduate of both the Presencing Foundation Program on systems change, and the KAOSPILOT Masterclass in Learning Design, Matt's passion is creating experiences that bring out the best in people.