Emotions, protest, democracy: Collective identities in contemporary Spain (...
Description
Emotions, protest, democracy: Collective identities in contemporary Spain (Part of the Politics and IR Research Public Lecture Series)
Date: 27 November
Event times: 1:30-3:00
Location: Geoffrey Manton Building GM 342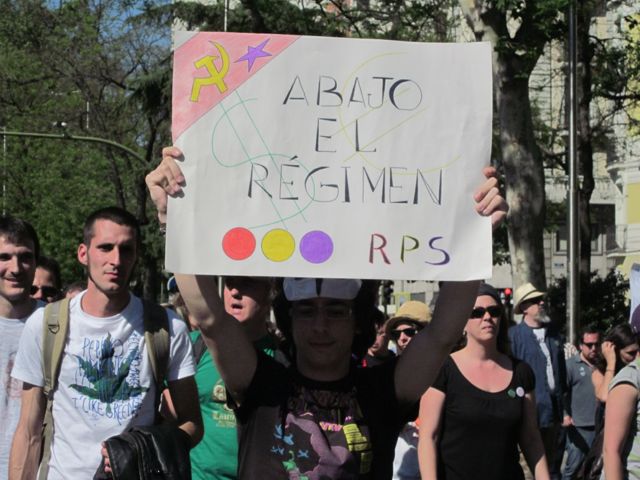 With the rise of both populist parties and social movements in Europe, the role of emotions in politics has once again become key to political debates, and particularly in the Spanish case. Since 2011, the Spanish political landscape has been redrawn. What started as the Indignados movement has now transformed into the party Podemos, which claims to address important deficits in popular representation. By creating space for emotions, the movement and the party have made this a key feature of their political subjectivity. Emotions and affect, however, are often viewed as either purely instrumental to political goals or completely detached from 'real' politics. This book argues that the hierarchy between the rational and the emotional works to sediment exclusionary practices in politics, deeming some forms of political expressions more worthy than others.
Using radical theories of democracy, Emmy Eklundh tackles this problem and constructs an analytical framework based on the concept of visceral ties, which sees emotions and affect as constitutive of any collective identity. She demonstrates empirically, using both ethnographic method and social media analysis, how Emotions, protest, democracy: Collective identities in contemporary Spain the movement Indignados is different from the political party Podemos with regards to emotions and affect, but that both are suffering from a broader devaluation of emotional expressions in political life.
Emmy Eklundh is a Lecturer in Spanish and International Politics at King's College London. She researches and publishes on democratic theory, social movements, and populist parties in Europe, and in particular on the Spanish case. Throughout Emmy's works runs a general interest in the role of affect and emotions, and social media. Emmy has published several articles on this topic, and is the editor of the volumes Politics of Anxiety (2017), and the forthcoming Populist Manifesto (2019), both with Rowman and Littlefield International. She will be discussing her most recent monograph, Emotions, Protest, Democracy: Collective Identities in Contemporary Spain, published with the Routledge series Advances in Democratic Theory.
The Politics and IR Public Lecture Series is sponsored by the History, Politics and Philosophy department and organized by Kathryn Starnes, Lecturer in International Relations