Location
The Townsend Hotel
100 Townsend St
Birmingham, MI 48009
Refund policy
Contact the organizer to request a refund.
Eventbrite's fee is nonrefundable.
Grow your emotional intelligence for personal, team, and organizational success
About this event
Who Should Attend
Anyone who wants to lead themselves and others to their greatest potential, to become the best version of themself. This is what creates the most compelling leaders and cultures.
Overview
You most likely became a leader because you are excellent at what you do, an expert in your field. And since then you have undoubtedly faced many challenges that come with becoming an expert leader in your industry. Leadership in any context comes with the challenges of repeat mistakes, conflicting team members with competing agendas, and reactive decision-making. It too often can unravel into frustration and an unfulfilling work culture.
You've felt this, right?
Our experience, however, has shown us that adopting the lens of Emotional Intelligence will grow your leadership to meet the many demands of your team, projects, and business. With one simple tool, you can radically alter how you lead others and make the best decisions as a leader of any team or organization.
Join us for this practical workshop where you will be introduced to a tool that will empower you to engage these issues from a position of clarity, confidence, and courage. You will be able to continue to grow your own leadership and invest in the development of those around you.
The workshop includes:
Introduction to the EQ Matrix with teaching by MPWR Coaching
Introduction to Strengths-based Leadership and how those strengths intersect with your EQ by Strength Advisors
Access to your unique CliftonStrengths Assessment
Relevant exercises teaching how to use the tool in any leadership context
Dynamic group discussion and Q&A
Breakfast, refreshments, and networking with other leaders on a similar journey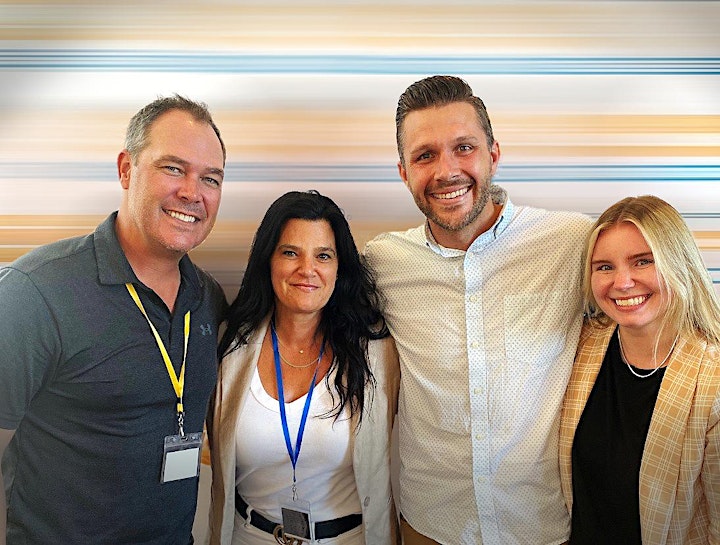 MPWR Coaching: Eric Pfeiffer and Cody Miller have empowered thousands of leaders worldwide to become the best leaders of themselves and others. They believe the best leaders are made, not born. Anyone can become a great leader! They founded MPWR Coaching to expand their efforts of unlocking leader's potential so they can grow their organizations and teams in new, never-imagined ways.
Strength Advisors : Karen Biebuyck and Addie Nelson have a passion for developing strengths based leaders, building strong teams, and driving employee engagement. They have worked with a variety of organizations (from national franchises to non-profits in South America and Central Asia) helping teams achieve more than they imagined. Karen and Addie love helping organizations create a new culture where employees enjoy their work and give 100%.