Description
Emotionally Focused Couples Therapy: Transforming Relationships from Distress to Secure Bonds
Friday, September 16, 2016
9:00-3:30 (lunch included with registration)
For many therapists, individual therapy may feel like having tea with a friend while working with couples can feel more like standing in the middle of a highway, hoping not to be run down by two semi-trailers approaching from opposite directions. If you work with couples, or aspire to do so, this introduction to Emotionally Focused Couple Therapy is a great opportunity to experience first hand the power of the EFT model.
One of the best-validated and most effective approaches to changing distressed couple relationships into loving secure bonds, is Emotionally Focused Therapy (EFT). It is the only couple therapy based on an empirically validated theory of adult love. Love is no longer a mystery! The science of adult love as defined by attachment theory, gives the couple therapist a reliable foundation from which to help couples shape love and loving connection. Thirty years of scientific research validates the success rate of this model and shows its relapse rate is low compared to other couple therapies. 70-75% of couples treated with EFT move from distress to recovery and approximately 90% show significant improvements.
This workshop will examine the implications of the science of love and bonding as they apply to couple therapy. The core of EFT's change process is to first help couples recognize and contain the circular patterns that keep them emotionally off balance and in distress, and then help them reshape the relationship bond with specific moments of emotional engagement and vulnerability that pull for attuned and compassionate responses. The workshop will demonstrate how attachment theory guides couple therapists in working with emotion and in choosing specific moment-to-moment interventions that transform relational distress into secure bonds of intimacy and love. Video clips of real therapy sessions will give you a taste of EFT in action.
Learning Objectives
Following this workshop, participants will be able to:
Outline the laws of human love and bonding and how they operate in adult love relationships

List the key concepts, stages and interventions of EFT

Make sense of the stuck places that perpetuate negative cycles and emotional disconnection in love relationships

Describe how to set up new bonding interactions that redefine connection and change working models of attachment

Outline how to adapt the model to different individuals, including escalated, traumatized, and unforgiving partners
Presenter Bio
---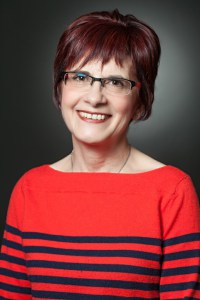 Lorrie Brubacher, M. Ed., LMFT, RMFT is the Founding and Director of the Carolina Center for EFT. She is certified with the International Centre for Excellence in EFT (ICEEFT) as a therapist, supervisor, and trainer. She has worked in private practice in couple and family therapy since 1989, maintaining private practices in Greensboro and Winnipeg, Canada. She has an adjunct faculty appointment at UNC Greensboro, and has previously served as an instructor with the University of British Columbia, the University of Winnipeg, and the University of Manitoba, all in Canada. She publishes and presents frequently on the topic of EFT, often publishing with Dr. Sue Johnson, the originator of EFT for couples. Lorrie co-authored with Dr. Sue Johnson, Emotionally Focused Couple Therapy: Empiricism and Art, in the 2016 Handbook of Family Therapy. She has published in the Journal of Marriage and Family Therapy, has several publications in press, and is on the editorial board for the ICEEFT newsletter.
Additionally, she teaches Emotionally Focused Individual Therapy and is co-developer of the first EFT interactive video training program, accessible at www.attachmentinjuryrepair.com. For additional information please see www.lbrubacher.com and www.carolinaeft.com
** This event offers 5.5 hours of continuing education credit