Description
Masterclass – Emotional Trading and Transactions
An Advanced Exploration of "The Hurts" and "The Fulfilment" Metaphor Taxonomies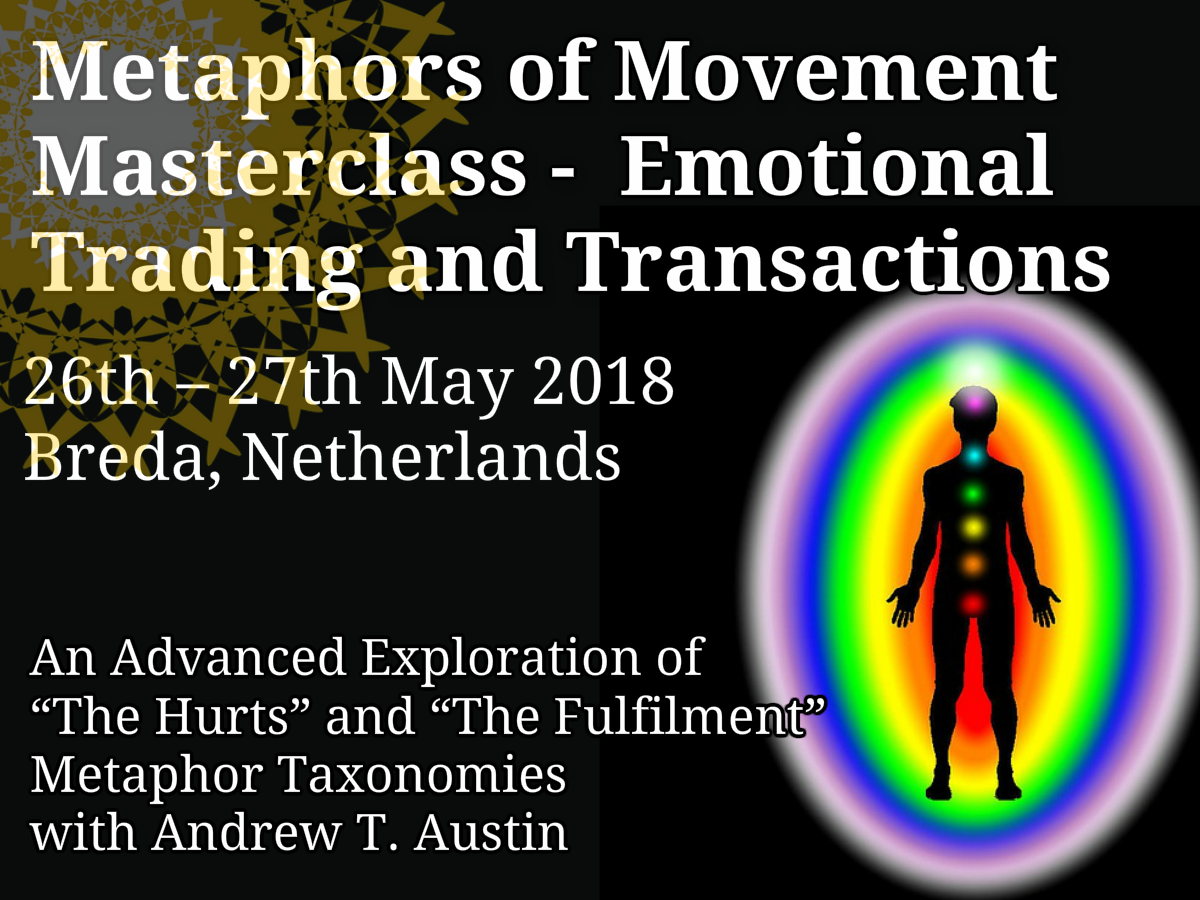 Attendees must have previously attended at least levels 1&2 of Metaphors of Movement training. This training is adjunctive to level 2.
In level 2 of Metaphors of Movement you will have been introduced to the distinct taxonomical groups, "The Hurts" and "The Fulfilments" and hopefully, will have understood that these metaphor groups are primarily about relationship-to-other and personal identity.
In this masterclass we aim to develop these theme further in order to delve deeper into the concept of identity and learn what can be ascertained through hurts/fulfilment metaphor analysis.
We will examine why an in-depth analysis of these metaphoric themes tend to enter into the more mystical realms of experience. We will also explore how such metaphors can be utilised for spiritual, physical and personal development.
Additionally, we will examine and practice some of the "positive hurts" – the expression of positive and beneficial experience through the hurts bias filter, as taught and practiced in various spiritual traditions for millennia.
---
Venue details:
The Space
Heuvelstraat 52 bis
4813 GB Breda
Tel. 0628778000 / 0622500458

email: tamara.huilmand@deruimtebreda.nl
email: hans.polak@deruimtebreda.nl