Description

How do I overcome my fears, identify the blind spots, and remove the barriers to achieving peace fo mind while facing challenges in life? Come join us as we discuss the art and science of practicing emotional and other forms of self-care.
Dr. Brian McGregor facilitates a powerful workshop providing strategies to recover from and address simple & severe emotional challenges.
Grief, relationship break-ups and trauma can steal our quality of life. Come learn strategies to do more than just survive in life.
About Dr. Brian McGregor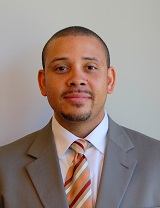 Dr. Brian McGregor is an associate and lead program designer for the Self Care Agency. As an associate, Dr. McGregor facilitates workshops and speaks on topics addressing the social determinants of health and emotional self-care strategies for men and women. In addition to his self-care based activism, Dr. McGregor is an Assistant Professor in the Department of Psychiatry & Behavioral Medicine and a Behavioral Health Researcher in the Division of Health Policy at the Satcher Health Leadership Institute at the Morehouse School of Medicine. He earned his bachelor's degree in Psychology from Morehouse College and completed his master's and doctorate degrees in Clinical/Community Psychology from the University of South Carolina. He is a past fellow of the American Psychological Association, specializing in the treatment and prevention of substance abuse among ethnic/racial minorities. He completed a postdoctoral fellowship in Health Policy and Leadership Development at the Satcher Health Leadership Institute, where his focus was the reduction and ultimate elimination of health disparities, with emphasis on mental health policy and practice issues affecting African American boys and men of color. He has also served as a clinician and supervisor of mental health services at medium and maximum security correctional facilities in the state of Alabama. Currently, Dr. McGregor's focuses his research, program, policy and advocacy interests on developing community partnerships and collaborations for work that intersects the areas of mental health, substance abuse and criminal justice with the goal of reducing recidivism and improving behavioral health outcomes. He serves as a board member for several national organizations including Physicians for Criminal Justice Reform and Foreverfamily, Inc. Dr. McGregor is committed to developing effective leadership strategies, policies, and practices designed to advance equity and reduce and eliminate disparities in health and mental health.

Spaces are limited. Materials and workbook included.